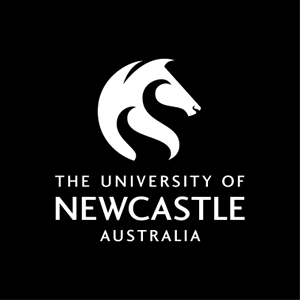 FEBE Singapore Polytechnic Architecture Scholarship
Closing date
30 September 2017
Scholarship details
---
Establishment
The FEBE (Faculty of Engineering and Built Environment) Singapore Polytechnic Architecture Scholarship has been established to support students who have completed the Diploma in Architecture at Singapore Polytechnic to study at the University of Newcastle and complete studies leading to international professional recognition as an architect.
There are currently 2 scholarships available for students commencing with the Semester 2 2017 intake.
Students commencing in 2018 should review this scholarships website and apply in October this year.
---
Eligibility
To be eligible to apply for this scholarship you must meet the following criteria:
Be enrolled or enrolling in the final year of the Bachelor of Design (Architecture) or the first year of the Master of Architecture, Callaghan Campus, University of Newcastle.
Be an International full-fee paying student.
Be enrolled full-time (minimum 30 units).
Must have completed the Diploma of Architecture from Singapore Polytechnic in the 12 months prior to commencement of studies with UON. Special consideration may be granted where compulsory National Service delays start of study.
Not hold another scholarship for the same program, including other fee waiver scholarships.
Not have previously commenced study with UON.
---
Required Documentation
If documentation is not provided your application will not be processed. Please have all required documents available for upload as PDF, DOC, DOCX, JPEG, or JPG files prior to completing the online application process.
Evidence that you have completed the Dipoma of Architecture with Singapore Polytechnic in the last 12 months (eg transcript and award).
---
Benefit
The scholarship provides a tuition fee waiver of $3500 for each eligible semester of study, to a total benefit of $21,000 for the full three year period of the scholarship. This includes $3500 for each semester of the final year of the Bachelor of Design (Architecture) and 2 years full-time study toward completion of the Master of Architecture.
---
Selection
Only students commencing in Semester 2 2017 will be considered in this round. Applicants for the Scholarship must complete and submit the scholarship application online by the due date to be considered.
Successful scholars will be determined on the basis of academic merit and the highest ranked students will be awarded the available scholarships.
The faculty reserves the right not to award a scholarship.
---
Faculty
Faculty of Engineering and Built Environment
---
Contact Details
SCHOLARSHIPS OFFICER
Student Services Centre
University of Newcastle
University Drive
CALLAGHAN NSW 2308
Phone: +61 2 4921 5000
Fax: +61 2 4921 5759
Email: scholarships@newcastle.edu.au