Napoleon's last days examined in new book
Director of the Centre for the History of Violence and member of the Centre for 21st Century Humanities, Professor Philip Dwyer has published a third and final book in his series looking at the life, death and legacy of French military leader, Napoleon Bonaparte.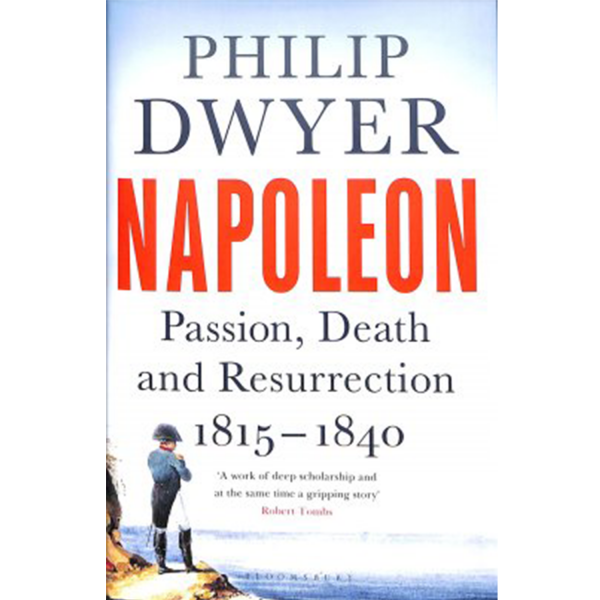 Napoleon: Passion, Death and Resurrection, 1815-1840 delves into the fall and exile of Napoleon and the cult-like following that developed after his death.
Following on from his earlier books, which looked at Napoleon's path to power and time in power, this edition extends its examination to the 20 years following Napoleon's death.
Professor Dwyer says Napoleon's fall from power had many implications for the French political scene.
"When he fell from power he was seen as an ogre to a lot of people in Europe. He had caused many wars and hundreds of thousands of deaths, so people were relieved to see him go. However, people also had a fascination with him. For example when his carriage was captured at Waterloo in 1815 it became a huge tourist attraction. When the British naval vessel carrying Napoleon arrived off Plymouth, thousands of people came to catch a glimpse of him. He was the first modern celebrity," Professor Dwyer noted.
Following his capture the British sent him into exile hoping people would forget about him. Professor Dwyer said Napoleon instead used this time to refashion his image and tell his story.
"Napoleon was exiled to the very isolated island of St Helena off the West African coast. Being the consummate politician he used this time to rewrite history to suit himself," Professor Dwyer said. "With supporters by his side writing down his every word, these writings were later published to much acclaim and developed a cult-like following of people who were exceptionally loyal to him."
Professor Dwyer says the name of the book is a play on Christ and the story of his death.
"With the development of this group of worshippers following his death, Napoleon became a semi-religious figure with similarities to Christ. The reference to passion in the book title is St Helena, which is Napoleon's equivalent of Golgotha and the cross. His death caused enormous repercussions in France and challenged the monarchy. People treated Napoleon as a sacred character; there were sightings of him in France years after his death," Professor Dwyer said.
The book is published through Bloomsbury.
---
Related news