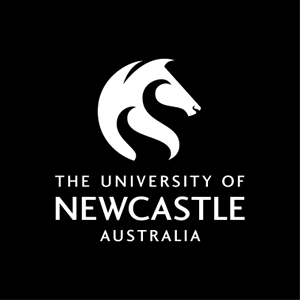 Course handbook
Description
This course for pharmacy students requires them to integrate knowledge, concepts and skills derived from previous and concurrent undergraduate study and apply them to a range of simulated patient case scenarios and practical exercises that require critical thinking and problem solving skills.
This course will comprise of case studies, simulation tutorials, clinical dispensing practice and clinical field placement; each designed to provide the student with practical, hands on experience in an environment with exposure to realistic simulation of the clinical situation.
The course incorporates technological advances in teaching enabling the use of virtual practice environments, 3D medication image modelling, simulated patients as well as clinical practice experience in simulation centres.
The course will incorporate current and future trends in health, illness and wellness in exploring concepts of Public Health and Health Promotion. The cases will also discuss issues surrounding the management of clients from diverse backgrounds, including Aboriginal and Torres Strait Islander people.
Specific conditions covered in this course include cardiovascular, renal, gastroenterology, dermatology and infectious disease.
This course is a Compulsory Program Component that students must pass in order to progress in the Bachelor of Pharmacy (Honours) program.
---
Callaghan
Semester 2 - 2017
Semester 2 - 2018
---
Learning outcomes
On successful completion of the course students will be able to:
1. Apply their knowledge and understanding of the pathophysiology and management (pharmacological and non-pharmacological) of diseases to patient cases addressing the following: - Cardiovascular disease. - Renal disease. - Gastrointestinal conditions. - Dermatological conditions. - Infectious disease
2. Demonstrate appropriate and effective verbal and non-verbal communication skills with both clients and health care professionals in dealing with a range of clinical scenarios, including cultural differences of clients.
3. Demonstrate the ability to effectively gather information from clients, health care professionals and other sources of data such as medication charts, medical records in managing a patient case.
4. Describe and demonstrate basic fundamental physical assessment techniques.
5. Apply pathology and other laboratory data to patient assessment and management in a range of clinical scenarios.
6. Apply medical imaging and other diagnostic information to patient assessment in a range of clinical scenarios.
7. Identify and prioritise therapeutic problems and appropriately select patient specific management regimens, and requirements for monitoring and assessing responses to therapy.
8. Apply knowledge and skills of the core principles of pharmacy practice to simulated patient cases including ethics, forensics, confidentiality and quality use of medicines.
9. Identify principles of pharmacokinetics and discuss issues relating to the formulation and manufacture of therapeutic agents in relation to patient cases.
10. Understand the importance of the role of the pharmacist, in both the Australian Health Care System and Internationally, to ensure patient safety and continuity of care and management of the deteriorating patient; and the ability of the pharmacist to be involved in the decision making process.
11. Develop an understanding of the different environment/s in which the pharmacist works and the various fields of specialisation for pharmacists in the delivery of pharmaceutical care.
12. Understand the components and concepts of Public Health, holistic health and the core principles underpinning individual health-related behaviour.
13. Understand the role of Health Promotion in maintaining and improving the status of health as well as minimising illness for individual and population groups.
---
Content
1. The course will cover the pathophysiology, therapeutic management (pharmacological and non-pharmacological) and practice issues in the management of patients with a range of disorders including:
Cardiovascular disease.
Renal disease.
Gastrointestinal conditions.
Dermatological conditions.
Infectious disease.
2. The course will use simulated and real environments to provide students with exposure to practice environments and clients in a range of scenarios to engage them in the management of the above disease states. The simulated and real scenarios will involve concepts of:
Physical assessment techniques using the appropriate equipment for the cardiovascular system, renal system, abdomen, and skin.
Utilisation of pathology data and medical imaging in patient management.
Problem solving skills in clinical practice including the identification, prioritisation, management and monitoring of therapeutic problems in a patient.
3. The course will provide practical experience in medication management including:
Use of software to dispense medications.
Clinical application of knowledge in drug administration, pharmacokinetics, and drug compatibilities/ interactions.
Demonstration of communication skills and provision of drug information.
Ethical and legal issues applied to medication supply.
Global and cultural awareness in medication supply.
4. The course will also provide experience in developing clinical skills through clinical practice experience in simulation centres, hospitals and the community, as well as guided case studies.
5. The course will apply important concepts in chemistry to the clinical setting including structure activity relationships.
6. The importance of patient safety and quality use of medicine in the clinical setting.
7. Decision making in the clinical environment and the role of the pharmacist in the continuity of care of the patient.
8. Management of the deteriorating patient.
9. Public Health and social determinants of health.
10. Health Promotion and health education as a strategy to reduce illness and improve health outcomes.
11. All material covered in this course will be integrated with clinical placement opportunities.
---
Requisite
This course is only available to students enrolled in the Bachelor of Pharmacy (Honours) program. Pre-requisite - successful completion of PHAR1101, PHAR1201, PHAR2101, PHAR2102. Co-requisite - concurrently enrolled in PHAR2203.
---
Assumed knowledge
PHAR2101 Dermatology and Topical Formulations and PHAR2102 Cardiovascular and Renal Health
---
Assessment items
Case Study / Problem Based Learning: Case Studies
Formal Examination: Objective Structure Professional Assessment *
Participation: Group/Tutorial participation and contribution
Online Learning Activity: Online Learning Activities
Viva Voce: In Semester Objective Structure Professional Assessment
* This assessment has a compulsory requirement.
---
Compulsory Requirements
In order to pass this course, each student must complete ALL of the following compulsory requirements:
General Course Requirements:
Workshop: Attendance Requirement - Students must attend a minimum number of these sessions.
Course Assessment Requirements:
Formal Examination: Pass Requirement - Students must pass this assessment item to pass the course.
Pre-Placement Requirements:
NSW Health Verification Requirements - Mandatory NSW Health Verification Requirements must be met.
First Aid Certificate - students must complete a First Aid Certificate issued by an approved provider.
---
Contact hours
Callaghan
Integrated Learning Session
Face to Face On Campus 24 hour(s) per Term Full Term
Workshop
Face to Face On Campus 2 hour(s) per Week for 12 Weeks