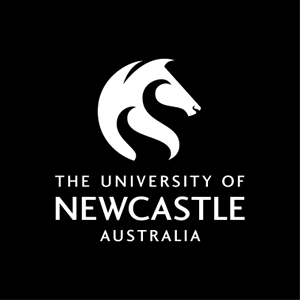 Course handbook
Description
This is a pre-clinical course that provides an introduction to the clinical environment in Podiatry practice. Students will gain an understanding of the scope of practice of Podiatry and learn to apply evidence based practice to the clinical setting. Musculoskeletal anatomy of the foot and ankle and dermatology will be covered in detail. Students will also develop essential clinical skills including infection control and sterilization, learn to perform basic podiatric assessments and treatment, and undertake observational placement.
---
Ourimbah
Semester 2 - 2017
Semester 2 - 2018
---
Learning outcomes
On successful completion of the course students will be able to:
1. Describe evidence based practice and how it is applied to the clinical setting in Podiatry practice
2. Demonstrate appropriate professional behaviour and communication in a clinical setting including clinical history taking and patient note writing and formatting
3. Demonstrate a sound understanding of the functional anatomy of the foot and ankle
4. Describe the structure and function of skin and know common dermatological conditions affecting the foot
5. Demonstrate adherence to appropriate infection control and sterilisation procedures
6. Demonstrate safe and appropriate basic clinical podiatric skills including general treatment and neurovascular and biomechanical assessment techniques
---
Content
Professional behaviour
Evidence based practice
Communication
Clinical history taking and patient examination
Foot and ankle anatomy
Infection control and sterilization
Introduction to Podiatry clinical skills:
Basic neurological, vascular and biomechanical assessment
Clinical skills
Cutaneous science
Dermatology
---
Review of Progress
This course is a compulsory program requirement for students in the following program(s):
In addition to meeting the University's overall requirements for academic progression, students enrolled in these program(s) must satisfactorily complete this course in order to progress in their program.
---
Requisite
This course is only available to students enrolled in the Bachelor of Podiatry program (11692). Pre-requisite - successful completion of HUBS1108.
---
Assumed knowledge
Musculoskeletal anatomy
---
Assessment items
In Term Test: Written Examination - mid-semester
In Term Test: O.S.C.E. Oral & Written Exam
Formal Examination: Formal Examination
Journal: Reflective Journal
Quiz: Quiz
Participation: Attendance & Professional Behaviour *
* This assessment has a compulsory requirement.
---
Compulsory Requirements
In order to pass this course, each student must complete ALL of the following compulsory requirements:
General Course Requirements:
Laboratory: Attendance Requirement - Students must attend a minimum number of these sessions.
Course Assessment Requirements:
Participation: Pass Requirement - Students must pass this assessment item to pass the course.
Pre-Placement Requirements:
NSW Health Verification Requirements - Mandatory NSW Health Verification Requirements must be met.
First Aid Certificate - students must complete a First Aid Certificate issued by an approved provider.
---
Contact hours
Ourimbah
Laboratory
Face to Face On Campus 2 hour(s) per Week for 12 Weeks
Laboratory will take place in the Skills Laboratory
Lecture
Face to Face On Campus 2 hour(s) per Week for 12 Weeks
Practicum
Face to Face Off Campus 30 hour(s) per Term Full Term
Practicum will consist of observational Placement totalling 30 hours per term