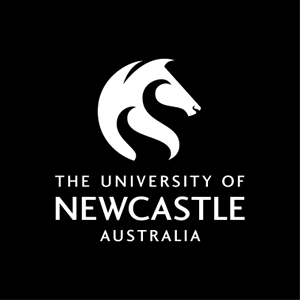 Course handbook
Description
This course is designed to support the further development of the student's ability and skills to engage therapeutically with clients. Students attend a compulsory two-day workshop to strengthen and extend these skills. The course provides an overview of psychosocial interventions and the history of the development and use of talking therapies. Students will gain a working knowledge of a broad range of psychosocial and psycho-educational interventions, including the emerging area of e-therapy. The course will assist students to ensure that clients receive the most appropriate therapeutic options and encourage the development of further knowledge and skills in an intervention of their own choosing. Students will be encouraged to consider the challenges arising when working in multicultural and Indigenous Australian settings.
---
Availability
---
Learning outcomes
On successful completion of the course students will be able to:
1. Describe the impact of growing understandings of neurophysiology of psychotherapy and the role of therapeutic engagement in enhancing the effectiveness of psychosocial interventions
2. Analyse and critique the theoretical foundations, techniques and value of a range of psychosocial interventions, including individual, group based and e-therapies
3. Critique the application of western-developed interventions with reference to cultural safety in Indigenous Australian and multicultural settings
4. Utilise reflective practice principles to identify personal values, ethical issues and practice issues arising in mental health clinical practice and to discuss the changes you have made to your practice as an outcome of completing this course.
5. Appraise a range of therapeutic options for a particular client and critique the research evidence supporting your recommendations for the choice of intervention
6. Demonstrate a sound knowledge of one psychotherapeutic intervention of your own choosing and identify your proposal to increase your skills in delivering this intervention.
---
Content
Therapeutic engagement
Historical perspectives, neurophysiology of psychotherapy
Psychosocial interventions, including psychodynamic, CBT, motivational interviewing, psycho- education, family interventions, group therapy, mindfulness-based therapies, e-therapy and integrative approaches
Psychosocial interventions in a multicultural setting
Personal values and ethical practice.
---
Requisite
Only available to students in these programs: M Mental Health Nursing, M Mental Health Nursing (Nurs Prac), M Nursing (Adv Practice), M Nursing (Nurs Prac), M Health Science, M Pharmacy, M Midwifery Studies, GC Clinical Nursing.
---
Assumed knowledge
Foundations of health professional knowledge, legal and ethical issues, fundamentals of research, human bioscience, psychology, sociology related to practice. Principles of investigative approaches in health care, concepts and theories relevant to practice, contemporary health care issues. Academic reading and writing skills, ability to access and evaluate information from a variety of sources, skills in critical analysis, critical judgment, synthesis and evaluation. Ability to conceptualise practice.
---
Assessment items
Online Learning Activity: Online Blog
Online Learning Activity: Blogs x 3
Participation: Workshop reflective paper *
Written Assignment: Written Assignment *
* This assessment has a compulsory requirement.
---
Compulsory Requirements
In order to pass this course, each student must complete ALL of the following compulsory requirements:
General Course Requirements:
Workshop: Attendance Requirement - Students must attend a minimum number of these sessions. - Compulsory attendance.
Course Assessment Requirements:
Written Assignment: Pass Requirement - Students must pass this assessment item to pass the course.
Participation: Pass Requirement - Students must pass this assessment item to pass the course.
---
Contact hours
WebLearn GradSchool
Online Activity
Online 2 hour(s) per Week for Full Term
Self-Directed Learning
Self-Directed 6 hour(s) per Week for Full Term
Workshop
Face to Face On Campus 16 hour(s) per Term Full Term