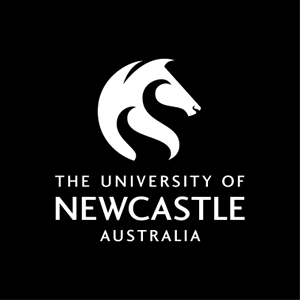 Course handbook
Description
This course further consolidates conventional diagnostic radiography approaches and introduces imaging of more complex areas of the axial skeleton as well as the abdominal viscera. The students are also introduced to the concepts of the role of contrast media in imaging. Patient assessments for suitable imaging approaches are reviewed. Students will continue to develop clinical reasoning skills to manage patients/clients, and professional practice and procedures.
---
---
Learning outcomes
On successful completion of the course students will be able to:
1. Describe radiographic examinations and radiologic procedures for the regions being covered which includes the axial skeleton (cranium, paranasal sinuses, facial bones) and plain and contrast enhanced radiographic examinations of the abdominal tracts. Consideration is given to patient presentations such as Trauma, Paediatrics, Geriatrics, Mobile and Theatre Radiography in addition to higher modality instrumentation such as Tomography, CT, MRI and Fluoroscopy and Digital Imaging.
2. Identify key radiographic anatomy and perform radiographic as well as imaging critiques in written and oral formats to assist in developing pattern recognition skills so as to identify radiographic pathology.
3. Continue to develop communication skills (written & oral).
4. Further develop critical reasoning skills through the use of structured critical appraisal approach.
5. Further develop information technology skills by conducting a literature search using all major information technologies.
6. Further develop and apply self learning skills.
7. Reflect on & evaluate personal & peer contribution to the learning process via formal self & peer assessment.
---
Content
Diagnostic Radiography specific components:
Radiographic Contrast Media
Imaging of the Abdomen and Axial skeleton (cranium, paranasal sinuses, facial bones)
Generic Health Science component
Poster development
---
Requisite
Students must be concurrently enrolled in MRSC2160, have successfully completed MRSC2100 MRSC2110 and be active in the BMRS (Diagnostic Radiography) (11017) or the BMRS (Honours) (Diagnostic Radiography) (40002) program to enrol in this course.
---
Assumed knowledge
MRSC2100 Diagnostic Radiography Methods IIA MRSC2110 Diagnostic Radiography Professional Practice IIA
---
Assessment items
In Term Test: Exams - online
Formal Examination: Exam - formal
Presentation: Groupwork Conference Poster Project
Formal Examination: Online Theory Exam
---
Contact hours
Callaghan
Lecture
Face to Face On Campus 2 hour(s) per Week for Full Term
NOTE: Full term does not include those times when students are on a timetabled professional placement
Tutorial
Face to Face On Campus 2 hour(s) per Week for Full Term