Professor Erich Kisi
Professor
School of Engineering (Mechanical Engineering)
A new direction in solar energy
One of the most challenging aspects of an intensive three-year research project within the Faculty of Engineering and Built Environment is its goal of simplicity.
Material engineers Dr Heber Sugo and Professor Erich Kisi have received $515,000 from the Australian Solar Institute to create a new device that converts solar energy directly into electricity.
Researchers in Europe and the United States are working on a similar concept but they are using much lower-temperature materials. "Our device will comprise materials used to power the electrical systems of spacecraft, and will reach temperatures of up to 1,500 degrees Celsius," says Sugo, the principal investigator.
"Being able to work at higher temperatures allows a more efficient conversion of heat into electricity, thereby reducing production and environmental costs. More efficient energy conversion means that smaller solar arrays can give the same energy yield.
"A device of this sort has a tendency to become complicated, so designing something for its simplicity is particularly challenging," adds Kisi. "Our device will generate electricity in a single step and has no moving parts."
The centrepiece of the project is a thermionic device, which will be attached to reflective "parabolic dishes" that concentrate solar radiation. The dish holds a number of mirrors that focus light rays onto the device. When heated, the device emits electrons and generates electricity. In its final form, the thermionic device would feed power inverters which in turn would then supply electricity to the grid.
This research differs from other projects in that it is the first to use refractory materials in the thermionic device. The short-term plan is to create a prototype that could be scaled up and commercialised to provide clean energy to households.
While the concept itself seems simple, its development is anything but. At the time of going to print, Sugo was designing a series of experiments involving various materials. "We need to make the materials because they are not currently available," he says. The researchers will have to design and manufacture an emitter and a collector, test them individually and then combine them into a working prototype.
In theory, their device will be far more efficient than current methods. "There are environmental costs in levelling tracts of land to install current solar technologies," says Kisi. "Our model will greatly reduce the amount of space needed through greater conversion efficiency and a single-step process that requires no additional infrastructure."
Sugo and Kisi are part of the Newcastle Institute for Energy and Resources (NIER).
Material engineers Dr Heber Sugo and Professor Erich Kisi have received $515,000 from the Australian Solar Institute
Career Summary
Biography
I completed a Bachelor of Metallurgy (Hons 1) from the University of Newcastle in 1984 in conjunction with six years in industry as a trainee Metallurgist. I then completed a PhD in Metallurgy under an AINSE studentship which saw me spend 3 months each year conducting experiments at the HIFAR nuclear reactor at ANSTO in Sydney. I went on to take up a National Research Fellowship also based at ANSTO (1988-90) studying phase transitions and synthesis methods in zirconia ceramics. There followed a senior research fellowship at Griffith University in Queensland (1990-93) working on metals for hydrogen storage which has recently become very topical. In mid 1993 I returned to Newcastle to take up a position as a lecturer, senior lecturer (1997), Associate Professor (2001) and Professor (2007 - ).
I have researach experience ranging from process and physical Metallurgy (BHP Newcastle and Dept Metallurgy U of Ncle) through metal hydrides and intermetallic compounds to advanced ceramics (Zirconia, piezoelectrics and MAX phases). I have used such diverse research tools as thermal analysis, electron microscopy and diffraction, and scanning tunneling and atomic force microscopy. My particular expertise is in the application of in-situ neutron and X-ray diffraction experiments to study materials during simulated service or during their synthesis. This has included metals and advanced ceramics under large stresses, extremes of temperature (4-2600K), in hydrogen atmospheres or electric field. My work has received over 1300 citations, has H-index 21 and is cited an average of more than 16 times per paper in the international journal literature including self-citations (ISI Web of Science) .
I am a former Assistant Dean of Postgraduate Studies in the Faculty of Engineering and have served on the Universitys Research Higher Degrees Committee. I am currently the Student Academic Conduct Officer for the School of Engineering. In addition, I have contributed to policy development, management and review of the Universitys central research facilities (Electron Microscope Centre and X-ray Centre) for more than 10 years. My professional associations include Fellow - Institute of Physics (London), Vice-President ANBUG and ordinary member - Australian Institute of Physics and Society of Crystallography in Australia. I lead a research team currently comprising 1 Senior Fellow, 1 technical officer, 6 PhD students and on average 5 honours students. The group has an average annual research budget of $300,000 as well as a very high success rate in gaining peer reviewed access to major international neutron scattering facilities (ILL France, ISIS UK and OPAL Australia).
Research Expertise
My primary research field is the link between the crystal structures of materials and their physical, mechanical and electrical properties. I use advanced neutron and X-ray diffraction techniques to probe the details of crystal structure and microstructure in existing and emerging engineering materials. Experiments are conducted at the world's leading neutron sources (ILL in France and ISIS in the UK) as well as the national neutron source OPAL being commissioned at ANSTO in Sydney. My particular thrust has been to study materials in the state in which they are used in engineering practice. This includes studying highly strained and multi-phase materials in environments that either simulate real service conditions or during their actual synthesis from raw materials. This has included working at temperatures in the range -269 to 2400 Celsius, pressures up to 2.3 GPa, electric field up to 100 kV/cm and a range of high pressure gasses. These in-situ experiments give unprecedented insight into the workings of Engineering materials as well as their formation and inter-conversion. For example, my group and I have conducted the only neutron diffraction experiments in the world on combustion synthesis - the rapid conversion of raw materials into engineering materials using the chemical reaction energy as the primary heat source. These experiments on the most rapidly reacting system ever studied with neutron diffraction, have revealed a complex reaction mechanism not observable in any other way. The work has led to more than 75 refereed journal papers, several plenary lectures and over 40 contributed conference papers and presentations. My work has received over 1100 citations (H-index 18) in the international journal literature. A Materials Science background combined with extensive experience of advanced neutron diffraction techniques, has allowed me to make a contribution to knowledge in several classes of material. I have primarily worked in the following fields: i) Zirconia ceramics (1 edited book, 16 journal and 5 refereed conference papers) ii) Metal hydrides (18 journal and 1 refereed conference paper) iii) Neutron diffraction studies of materials (1 co-authored book due early 2007, 1 review paper, 59 journal papers including those above & below, and 7 refereed conference papers) iv) Ferroelectric and piezoelectric ceramics (9 journal papers) v) MAX phases (e.g. Ti3SiC2) synthesis (16 journal papers, 2 refereed conference papers, 5 invited and plenary lectures)
Teaching Expertise
Courses that I have taught include Materials Selection, Physical Metallurgy, Research Topics in Physics, Fabrication of Metals, Design III, Materials Science and Engineering 1, Materials Science and Engineering 2, Final Year Project. As such, I have experience in teaching across a wide spectrum of Materials Science and Materials Engineering at a range of levels as well as considerable experience in the teaching of skills related to the conduct of a major project. I also have considerable experience in research training having supervised numerous PhD's to completion and have had many Research Fellows in my care.
Administrative Expertise
I am the Student Academic Conduct Officer for the School of Engineering. In addition, I have served as Assistant Dean - Postgraduate Studies (1998-2001) as well as being a member of the Research Higher Degrees Committee during the same period. I also serve on Committees advising the DVC - Research on the university's Research Support Units. I am a former council member and Treasurer of the Australian Neutron Beam Users Group (ANBUG).
Collaborations
I have strong collaborations with Prof Oliver Kirstein of the European Spallation (neutron) Source in Sweden concerning the elastic properties of certain complex carbides which bridge the properties of metals and ceramics as well as investigation of the stress distributions in granular materials under compaction within dies. This latter project with colleagues Dr Chris Wensrich (UoN) and Dr Vladimir Luzin of ANSTO, has been awarded 3-year ARC Discovery Project funding as well as a 3-year Program Grant from ANSTO for 20 days per annum on the neutron strain scanning diffractometer Kowari. Other collaborations include other scientists at the Bragg institute and Institute of Materials at ANSTO, the ISIS spallation neutron facility in the UK, the Institute Laue-Langevin in France and the Earth Sciences Department at Cambridge University (UK).
---
Qualifications
PhD, University of Newcastle
Bachelor of Metallurgy (Honours), University of Newcastle
---
Keywords
Ceramic Materials
Crystallography
Materials Engineering
Materials Science
Metallic Materials
Neutron Diffraction
Research Project Management
X-ray Diffraction
---
Fields of Research
| Code | Description | Percentage |
| --- | --- | --- |
| 091099 | Manufacturing Engineering not elsewhere classified | 25 |
| 091299 | Materials Engineering not elsewhere classified | 65 |
| 100799 | Nanotechnology not elsewhere classified | 10 |
---
Professional Experience
UON Appointment
Title
Organisation / Department
Professor
University of Newcastle
School of Engineering
Australia
Academic appointment
Dates
Title
Organisation / Department
1/1/2011 - 
Fellow - Institute of Physics, London
Institute of Physics, London
United Kingdom
1/1/2004 - 31/12/2008
Editor - Instrument Advisory Teams (3), new OPAL research reactor, ANSTO
Instrument Advisory Teams (3), new OPAL research reactor, ANSTO
Australia
1/1/1991 - 
Editor - Australian Institute of Physics
Australian Institute of Physics
Australia
1/1/1997 - 1/12/2000
Senior Lecturer
University of Newcastle
Department of Mechanical Engineering
Australia
1/1/2001 - 1/12/2006
Associate Professor
University of Newcastle
School of Engineering
Australia
---
Invitations
Participant
Year
Title / Rationale
2007
Australian X-ray Analytical Association/West Australian Society of Electron Microscopists Annual Conference, Rottnest Island, 16-19 September, 2004
Organisation: Australian X-ray Analytical Association/West Australian Society of Electron Microscopists Description: Plenary Lecture at National conference
2005
International Conference on Neutron Scattering, Sydney 27 Nov - 2 Dec 2005
World's premier neutron scattering conference (>700 delegates).
2003
AsCA 03/Crystal 23 - Combined meeting of the Asian Crystallographic Association and the Society of Crystallographers in Australia and New Zealand, Broome WA, August 2003
Description: Plenary Lecture at international/national conference
2002
XIX International Union of Crystallography Congress and General Assembly, Geneva, August 2002
Organisation: International Union of Crystallography Description: Premier international crystallography conference (typically ~2,500 delegates) held every 3 years.
2002
IUCr Satellite Meeting - Crystal chemistry of New Materials and Soft Matter, Grenoble France, August 2002
Description: Invited Lecture at a Satellite Meeting to the International Union of Crystallography Congress 2002.
Edit
Publications
For publications that are currently unpublished or in-press, details are shown in italics.
---
Book (2 outputs)
| Year | Citation | Altmetrics | Link |
| --- | --- | --- | --- |
| 2008 | Kisi EH, Howard CJ, Applications of Neutron Powder Diffraction, Oxford University Press, Oxford, 464 (2008) [A1] | | |
| 1998 | Kisi EH, Zirconia Engineering Ceramics: Old Challenges - New Ideas, Trans Tech Publications, Switzerland, 322 (1998) [A3] | | |
---
Chapter (3 outputs)
| Year | Citation | Altmetrics | Link |
| --- | --- | --- | --- |
| 2018 | Kisi E, Sugo H, Cuskelly D, Fiedler T, Rawson A, Post A, et al., 'Miscibility Gap Alloys: A New Thermal Energy Storage Solution', Transition Towards 100% Renewable Energy: Selected Papers from the World Renewable Energy Congress WREC 2017, Springer International, Cham, Switzerland 523-532 (2018) [B1] | | |
| 2010 | Riley DP, Kisi EH, Wu E, Hansen T, Henry P, 'Applications of in situ neutron diffraction to optimisation of novel materials synthesis', Studying Kinetics with Neutrons: Prospects for Time-Resolved Neutron Scattering, Springer, Berlin 123-148 (2010) [B1] | | |
| 1998 | Kisi EH, Howard CJ, 'Crystal Structures of Zirconia Phases and Their Inter-relation', Zirconia Engineering Ceramics: Old Challenges - New Ideas, Trans Tech Publications, Switzerland 1-36 (1998) [B1] | | |
---
Journal article (140 outputs)
Year
Citation
Altmetrics
Link
2020
Fu Y, Richardson P, Li K, Yu H, Yu B, Donne S, et al., 'Transition Metal Aluminum Boride as a New Candidate for Ambient-Condition Electrochemical Ammonia Synthesis', Nano-Micro Letters, 12 (2020)

© 2020, © 2020, The Author(s). Achieving more meaningful N2 conversion by reducing the energy input and carbon footprint is now being investigated through a method of N2 fixation ... [more]

© 2020, © 2020, The Author(s). Achieving more meaningful N2 conversion by reducing the energy input and carbon footprint is now being investigated through a method of N2 fixation instead of the Haber¿Bosch process. Unfortunately, the electrochemical N2 reduction reaction (NRR) method as a rising approach currently still shows low selectivity (Faradaic efficiency < 10%) and high-energy consumption [applied potential at least - 0.2¿V versus the reversible hydrogen electrode (RHE)]. Here, the role of molybdenum aluminum boride single crystals, belonging to a family of ternary transition metal aluminum borides known as MAB phases, is reported for the electrochemical NRR for the first time, at a low applied potential (- 0.05¿V versus RHE) under ambient conditions and in alkaline media. Due to the unique nano-laminated crystal structure of the MAB phase, these inexpensive materials have been found to exhibit excellent electrocatalytic performances (NH3 yield: 9.2¿µg¿h-1¿cm-2¿mg cat.-1 , Faradaic efficiency: 30.1%) at the low overpotential, and to display a high chemical stability and sustained catalytic performance. In conjunction, further mechanism studies indicate B and Al as main-group metals show a highly selective affinity to N2 due to the strong interaction between the B 2p/Al 3p band and the N 2p orbitals, while Mo exhibits specific catalytic activity toward the subsequent reduction reaction. Overall, the MAB-phase catalyst under the synergy of the elements within ternary compound can suppress the hydrogen evolution reaction and achieve enhanced NRR performance. The significance of this work is to provide a promising candidate in the future synthesis of ammonia.[Figure not available: see fulltext.]

2020
Richardson P, Cuskelly D, Brandt M, Kisi E, 'Microstructural analysis of in-situ reacted Ti2AlC MAX phase composite coating by laser cladding', Surface and Coatings Technology, 385 (2020) [C1]
2019
Hendriks JN, Jidling C, Schön TB, Wills A, Wensrich CM, Kisi EH, 'Neutron transmission strain tomography for non-constant stress-free lattice spacing', Nuclear Instruments and Methods in Physics Research, Section B: Beam Interactions with Materials and Atoms, 456 64-73 (2019) [C1]
2019
Reed S, Sugo H, Kisi E, Richardson P, 'Extended thermal cycling of miscibility gap alloy high temperature thermal storage materials', Solar Energy, 185 333-340 (2019) [C1]
2019
Al-Sahlani K, Kisi E, Fiedler T, 'Impact of particle strength and matrix ductility on the deformation mechanism of metallic syntactic foam', Journal of Alloys and Compounds, 786 292-299 (2019) [C1]
2019
Copus M, Fraser B, Reece R, Hands S, Cuskelly D, Sugo H, et al., 'On-sun testing of Miscibility Gap Alloy thermal storage', SOLAR ENERGY, 177 657-664 (2019) [C1]
2019
Tremsin AS, Sokolova AV, Salvemini F, Luzin V, Paradowska A, Muransky O, et al., 'Energy-resolved neutron imaging options at a small angle neutron scattering instrument at the Australian Center for Neutron Scattering', REVIEW OF SCIENTIFIC INSTRUMENTS, 90 (2019) [C1]
2018
Zhang H, Su R, Shi L, O'Connor DJ, King BV, Kisi EH, 'The damage evolution of He irradiation on Ti3SiC2 as a function of annealing temperature', JOURNAL OF THE EUROPEAN CERAMIC SOCIETY, 38 1253-1264 (2018) [C1]
2018
Wensrich CM, Pineda J, Luzin V, Suwal L, Kisi EH, Allameh-Haery H, 'Deformation and Fabric in Compacted Clay Soils', Physical Review Applied, 9 054003-1-054003-7 (2018) [C1]
2018
Reed S, Sugo H, Kisi E, 'High temperature thermal storage materials with high energy density and conductivity', Solar Energy, 163 307-314 (2018) [C1]
2018
Gregg AWT, Hendriks JN, Wensrich CM, Wills A, Tremsin AS, Luzin V, et al., 'Tomographic Reconstruction of Two-Dimensional Residual Strain Fields from Bragg-Edge Neutron Imaging', PHYSICAL REVIEW APPLIED, 10 (2018) [C1]
2018
Kirstein O, Gray V, Stampfl APJ, Kisi EH, 'Determination of the elastic constants of oriented polycrystalline Ti3SiC2 via coherent inelastic neutron scattering and ab-initio Molecular Dynamics - Density Functional Theory calculations', PHYSICA B-CONDENSED MATTER, 551 9-11 (2018) [C1]
2017
Wensrich CM, Kisi EH, Luzin V, Kirstein O, Smith AL, Zhang JF, 'Neutron diffraction techniques in granular mechanics', Materials Science Forum, 905 190-195 (2017) [C1]
2017
Gray V, Kisi EH, Kirstein O, Stampfl APJ, 'Elastic constants of polycrystalline Ti3AlC2 and Ti3SiC2 measured using coherent inelastic neutron scattering', JOURNAL OF THE AMERICAN CERAMIC SOCIETY, 100 705-712 (2017) [C1]
2017
Allameh-Haery H, Kisi E, Fiedler T, 'Novel cellular perlite-epoxy foams: Effect of density on mechanical properties', JOURNAL OF CELLULAR PLASTICS, 53 425-442 (2017) [C1]
2017
Post AD, King BV, Kisi EH, 'Computational model and optimisation of a vacuum diode thermionic generator for application in concentrating solar thermal power', APPLIED THERMAL ENGINEERING, 117 245-253 (2017) [C1]
2017
Allameh-Haery H, Kisi E, Pineda J, Suwal LP, Fiedler T, 'Elastic properties of green expanded perlite particle compacts', POWDER TECHNOLOGY, 310 329-342 (2017) [C1]
2017
Hendriks JN, Gregg AWT, Wensrich CM, Tremsin AS, Shinohara T, Meylan M, et al., 'Bragg-edge elastic strain tomography for in situ systems from energy-resolved neutron transmission imaging', PHYSICAL REVIEW MATERIALS, 1 (2017) [C1]
2017
Al-Sahlani K, Taherishargh M, Kisi E, Fiedler T, 'Controlled Shrinkage of Expanded Glass Particles in Metal Syntactic Foams', Materials, 10 (2017) [C1]
2017
Allameh-Haery H, Wensrich CM, Fiedler T, Kisi E, 'Novel cellular perlite-epoxy foams: Effects of particle size', Journal of Cellular Plastics, 53 597-622 (2017) [C1]
2016
Cuskelly DT, Kisi EH, 'Single-Step Carbothermal Synthesis of High-Purity MAX Phase Powders', Journal of the American Ceramic Society, 99 1137-1140 (2016) [C1]

© 2016 The American Ceramic Society. The Mn+1AXn phases Cr2GeC and Cr2GaC were synthesized with high phase-purity directly from Cr2O3; Ge or Ga; and C using a single-step carbothe... [more]

© 2016 The American Ceramic Society. The Mn+1AXn phases Cr2GeC and Cr2GaC were synthesized with high phase-purity directly from Cr2O3; Ge or Ga; and C using a single-step carbothermal reduction. X-ray diffraction and scanning electron microscope analysis of the materials shows them to be >99 mol% Cr2GeC and 92 mol% Cr2GaC, respectively. Extension to non-Cr systems is briefly demonstrated by applying the method to the synthesis of V2GeC.

2016
Cuskelly D, Richards E, Kisi E, 'MAX phase - Alumina composites via elemental and exchange reactions in the Ti

© 2016 Elsevier Inc. All rights reserved. Extension of the aluminothermal exchange reaction synthesis of Mn+1AXn phases to systems where the element &apos;A&apos; is not the reduc... [more]

© 2016 Elsevier Inc. All rights reserved. Extension of the aluminothermal exchange reaction synthesis of Mn+1AXn phases to systems where the element 'A' is not the reducing agent was investigated in systems TiO2-A-Al-C for A=Al, Si, Ga, Ge, In and Sn as well as Cr2O3-Ga-Al-C. MAX phase-Al2O3 composites were made in all systems except those with A=Ga or In. The effectiveness of conversion to MAX phases was generally in the range 63-96% without optimisation of starting ratios. Optimisation in the Ti-Si-C system gave a MAX phase component with >98% Ti3SiC2.

2016
Zhang JF, Wensrich CM, Kisi EH, Luzin V, Kirstein O, Smith AL, 'Stress distributions in compacted powders in convergent and stepped dies', Powder Technology, 292 23-30 (2016) [C1]

© 2015 Elsevier B.V. Neutron diffraction techniques are used to measure a series of bulk stress distributions in granular materials undergoing high stress die compaction. Two diff... [more]

© 2015 Elsevier B.V. Neutron diffraction techniques are used to measure a series of bulk stress distributions in granular materials undergoing high stress die compaction. Two different granular materials are studied: a ductile material in the form of iron powder and a brittle material in the form of quartz sand. The behaviour of these two materials is examined in terms of the resulting stress distribution within two dies of different geometry: an axisymmetric converging die and a stepped cylindrical die. These measured distributions are examined and discussed to highlight both similarities and differences in the mechanical response of these contrasting materials at high consolidating loads. The potential for neutron diffraction techniques to provide full-field information on the mechanical response and stress within granular samples is demonstrated.

2016
Cuskelly DT, Kisi EH, Sugo HO, 'MAX phase - Alumina composites via exchange reaction in the Mn+1AlCn systems (M=Ti, V, Cr, Nb, or Ta)', JOURNAL OF SOLID STATE CHEMISTRY, 233 150-157 (2016) [C1]
2015
Rawson AJ, Kisi E, Wensrich C, 'Microstructural efficiency: Structured morphologies', INTERNATIONAL JOURNAL OF HEAT AND MASS TRANSFER, 81 820-828 (2015) [C1]
2015
Hasan MM, Sugo H, Kisi E, 'Synthesis and thermionic properties of tungsten-barium titanate composites', Materials Science and Engineering B: Solid-State Materials for Advanced Technology, 194 14-20 (2015) [C1]

© 2014 Elsevier B.V. All rights reserved. The potential of novel tungsten-barium titanate composites as thermionic emitters is explored. Composites ranging from 20% to 80% tungste... [more]

© 2014 Elsevier B.V. All rights reserved. The potential of novel tungsten-barium titanate composites as thermionic emitters is explored. Composites ranging from 20% to 80% tungsten by mass were prepared by sintering in an Ar-H2 atmosphere. XRD and SEM studies indicate four major micro-constituents; W, BaTiO3, Ba4(Ti,Fe)12O27 and BaWO4. Richardson work functions (fR) and Richardson constants (AR) were determined using a Schottky diode arrangement at temperatures ranging from 1223 to 1473 K. Work functions ranged from 2.67 eV to 3.32 eV with a shallow minimum at 40% by mass W and were relatively constant (~2.7-2.8 eV) in the range 30-70% by mass W. The decrease in work function was accompanied by a strong decrease in AR from 39.3 A cm-2 K-2 to 0.02 A cm-2 K-2 over the range 20-70% by mass W. The reduction in both fR and AR was associated with the major conversion of the surface to BaWO4 and Ba4Ti12O27 during the activation treatment before emission testing.

2015
Cuskelly DT, Richards ER, Kisi EH, Keast VJ, 'Ti3GaC2 and Ti3InC2: First bulk synthesis, DFT stability calculations and structural systematics', JOURNAL OF SOLID STATE CHEMISTRY, 230 418-425 (2015) [C1]
2015
Hasan MM, Cuskelly D, Sugo H, Kisi EH, 'Low temperature synthesis of low thermionic work function (La

© 2015 Elsevier B.V. This study presents investigations of the microstructure, morphology and emission properties of the promising thermionic material (LaxBa1-x)B6. The material w... [more]

© 2015 Elsevier B.V. This study presents investigations of the microstructure, morphology and emission properties of the promising thermionic material (LaxBa1-x)B6. The material was synthesised by solid-state reaction without post-synthesis purifications. Powder X-ray diffraction revealed that samples prepared at a temperature =1500 °C had formed a significant proportion of solid solution (above 54 mass%). Subsequent sintering at 1950 °C caused the formation of a mixture of three solid solutions with the dominant phase being (La0.31Ba0.69)B6 ~85% (by mass). The Richardson work function and emission constant for this boride mixture were found to be 1.03 eV and 8.44 × 10-6 A cm K-2 respectively.

2015
Keast VJ, Ewald J, De Silva KSB, Cortie MB, Monnier B, Cuskelly D, Kisi EH, 'Optical properties and electronic structure of the Cu-Zn brasses', Journal of Alloys and Compounds, 647 129-135 (2015) [C1]

© 2015 Elsevier B.V. The color of Cu-Zn brasses range from the red of copper through bright yellow to grey-silver as the Zn content increases. Here we examine the mechanism by whi... [more]

© 2015 Elsevier B.V. The color of Cu-Zn brasses range from the red of copper through bright yellow to grey-silver as the Zn content increases. Here we examine the mechanism by which these color changes occur. The optical properties of this set of alloys has been calculated using density functional theory (DFT) and compared to experimental spectroscopy measurements. The optical response of the low Zn content a-brasses is shown to have a distinctly different origin to that in the higher content ß', ¿ and e-brasses. The response of ß'-brass is unique in that it is strongly influenced by an overdamped plasmon excitation and this alloy will also have a strong surface plasmon response.

2015
Qi Q, Liu CZ, King BV, O'Connor DJ, Kisi EH, Wang K, Shi LQ, 'Near Surface Changes Due to 700 keV Si

© 2015 The American Ceramic Society. The radiation damage response of Ti3SiC2 heated from 120°C to 850°C during 700 keV Si+ irradiation has been investigated. The samples were ana... [more]

© 2015 The American Ceramic Society. The radiation damage response of Ti3SiC2 heated from 120°C to 850°C during 700 keV Si+ irradiation has been investigated. The samples were analyzed using glancing incidence X-ray diffraction, Rutherford backscattering spectrometry, Raman spectroscopy, and scanning electron microscopy. For the sample at 120°C, irradiation results in a buildup of a heterogeneous surface and the formation of TiCx. Irradiation at 200°C results in maximum microstrain, a maximum in the c lattice parameter, and the appearance of a ß phase in addition to the normal a phase of Ti3SiC2. A minimum in the observed damage level near the surface was seen for irradiation at a sample temperature of 300°C but the damaged phase increases at higher temperatures. Differences between the present work and a previous C irradiation study have been ascribed to the enhanced Si defect transport at low temperatures.

2014
Rawson A, Kisi E, Sugo H, Fiedler T, 'Effective conductivity of Cu-Fe and Sn-Al miscibility gap alloys', International Journal of Heat and Mass Transfer, 77 395-405 (2014) [C1]

The effective thermal conductivity of Cu-Fe and Sn-Al miscibility gap alloys over a range of temperatures and volume fractions was determined using the Lattice Monte Carlo method.... [more]

The effective thermal conductivity of Cu-Fe and Sn-Al miscibility gap alloys over a range of temperatures and volume fractions was determined using the Lattice Monte Carlo method. The Cu-Fe system was found to have an effective conductivity predictable by the Maxwell-Eucken model. The Sn-Al system was not consistent with any empirical model analysed. The microstructures of physical samples were approximated using a random growth algorithm calibrated to electron or optical microscope images. Charts of effective conductivity against temperature for a number of volume fractions are presented for the two alloys. It was determined that the Cu-Fe alloy would benefit from an interstice type microstructure and the Sn-Al would be more efficient with a hard spheres type microstructure. More general conclusions are drawn about the efficiency of the two observed microstructures. © 2014 Elsevier Ltd. All rights reserved.

2014
Kisi EH, Wensrich CM, Luzin V, Kirstein O, 'Stress distribution in iron powder during die compaction', Materials Science Forum, 777 243-248 (2014) [C1]

The unique and unusual state of matter represented by granular materials has historically made it very difficult to develop models of stress distributions and was previously not a... [more]

The unique and unusual state of matter represented by granular materials has historically made it very difficult to develop models of stress distributions and was previously not able to be explored experimentally in the required detail. This paper reports the application of the neutron diffraction strain scanning method, originally developed for residual stress measurements within engineering components, to the problem of the stress distribution in granular Fe under a consolidating pressure. Strains were measured in axial, radial, circumferential and an oblique direction using the neutron strain scanning diffractometer KOWARI at ANSTO (Sydney). The full stress tensor as a function of position was able to be extracted for both straight walled, converging and stepped dies. © (2014) Trans Tech Publications, Switzerland.

2014
Wensrich CM, Kisi EH, Luzin V, Garbe U, Kirstein O, Smith AL, Zhang JF, 'Force chains in monodisperse spherical particle assemblies: Three-dimensional measurements using neutrons', Physical Review E - Statistical, Nonlinear, and Soft Matter Physics, 90 (2014) [C1]

© 2014 American Physical Society. The full triaxial stress state within individual particles in a monodisperse spherical granular assembly has been measured. This was made possibl... [more]

© 2014 American Physical Society. The full triaxial stress state within individual particles in a monodisperse spherical granular assembly has been measured. This was made possible by neutron imaging and computed tomography combined with neutron diffraction strain measurement techniques and associated stress reconstruction. The assembly in question consists of 549 precision steel ball bearings under an applied axial load of 85 MPa in a cylindrical die. Clear evidence of force chains was observed in terms of both the shape of the probability distribution function for normal stresses and the network formed by highly loaded particles. An extensive analysis of the source and magnitude of uncertainty in these measurements is also presented.

2014
Qi Q, Cheng GJ, Shi LQ, O'Connor DJ, King BV, Kisi EH, 'Damage accumulation and recovery in C-irradiated Ti3SiC2', Acta Materialia, 66 317-325 (2014) [C1]
2014
Kearley GJ, Gray V, Riley DP, Kirstein O, Kutteh R, Kisi EH, 'Inelastic neutron scattering and density functional theory-molecular dynamics study of Si dynamics in Ti

Observed differences between measured and calculated elastic constants for Ti3SiC2 are investigated using Density Functional Theory and Inelastic Neutron Scattering. The agreement... [more]

Observed differences between measured and calculated elastic constants for Ti3SiC2 are investigated using Density Functional Theory and Inelastic Neutron Scattering. The agreement between the calculated lattice dynamics and the dynamics measured by inelastic neutron scattering is considered good except at energies below ~20 meV where discrepancies suggest anharmonic potentials. This suggestion is confirmed by Density Functional Theory - Molecular Dynamics simulation which shows multiple site occupancy of the Si atoms within the basal plane at finite temperature and produces a calculated inelastic spectrum in better agreement with the measured spectrum in the low-energy region. The highly anharmonic potential energy surface of the Si atoms offers an explanation for the failure of elastic constants, calculated based on the harmonic approximation, to agree with initial experimental measurements. © 2013 The American Ceramic Society.

2013
Post A, Knight C, Kisi E, 'Thermomagnetic energy harvesting with first order phase change materials', Journal of Applied Physics, 114 (2013) [C1]
2013
Liu C, Shi L, Qi Q, O'Connor DJ, King BV, Kisi EH, et al., 'Surface damage of Ti3SiC2 by MeV iodine bombardment', NUCLEAR INSTRUMENTS & METHODS IN PHYSICS RESEARCH SECTION B-BEAM INTERACTIONS WITH MATERIALS AND ATOMS, 307 536-540 (2013) [C1]
2013
Hasan M, Sugo H, Kisi E, 'Low temperature carbothermal and boron carbide reduction synthesis of LaB6', Journal of Alloys and Compounds, 578 176-182 (2013) [C1]
2013
Sugo H, Kisi E, Cuskelly D, 'Miscibility gap alloys with inverse microstructures and high thermal conductivity for high energy density thermal storage applications', Applied Thermal Engineering, 51 1345-1350 (2013) [C1]
2013
Wensrich CM, Kisi EH, Luzin V, 'Non-contact stress measurement in granular materials via neutron and X-ray diffraction: Theoretical foundations', Granular Matter, 15 275-286 (2013) [C1]

Model validation remains a serious problem within the field of computational granular materials research. In all cases the rigor of the validation process is entirely dependent on... [more]

Model validation remains a serious problem within the field of computational granular materials research. In all cases the rigor of the validation process is entirely dependent on the quality and depth of the experimental data that forms the point of comparison. Neutron and X-ray diffraction methods offer the only quantitative non-contact method for determining the spatially resolved triaxial stress field within granular materials under load. Measurements such as this can provide an unprecedented level of detail that will be invaluable in validating many models. In this paper the theoretical foundation underpinning diffraction-based strain measurements, their conversion to local stress in the particles and ultimately into the bulk stress field is developed. Effects such as elastic anisotropy within the particles of the granular material, particle plasticity and locally inhomogeneous stress distribution are shown to not offer any obstacles to the method and a detailed treatment of the calculation of the bulk stresses from the particle stresses is given. © 2013 Springer-Verlag Berlin Heidelberg.

2012
Zhang L, Qi Q, Shi LQ, O'Connor JD, King BV, Kisi EH, Venkatachalam DK, 'Damage tolerance of Ti3SiC2 to high energy iodine irradiation', Applied Surface Science, 258 6281-6287 (2012) [C1]
2012
Wensrich CM, Kisi EH, Zhang JF, Kirstein O, 'Measurement and analysis of the stress distribution during die compaction using neutron diffraction', Granular Matter, 14 671-680 (2012) [C1]
2011
Zhang JF, Kisi EH, Kirstein O, 'Quantitative neutron diffraction texture measurement applied to a-phase alumina and Ti3AlC2', Journal of Applied Crystallography, 44 1062-1070 (2011) [C1]
2011
Kisi EH, Howard CJ, Zhang JF, 'Verification of the elastic constants for a-AI2O 3 using high-resolution neutron diffraction', Journal of Applied Crystallography, 44 216-218 (2011) [C1]

| | |
| --- | --- |
| Citations | Scopus - 5Web of Science - 5 |
| Co-authors | Chris Howard |

2011
Cenna AA, Page NW, Kisi EH, Jones MG, 'Single particle impact tests using gas gun and analysis of high strain-rate impact events in ductile materials', Wear, 271 1497-1503 (2011) [C1]
2011
Kisi EH, Zhang JF, Kirstein O, Riley DP, Styles MJ, Paradowska AM, 'Reply to Comment on 'Shear stiffness in nanolaminar Ti3SiC2 challenges ab initio calculations'', Journal of Physics-Condensed Matter, 23 1-2 (2011) [C3]

| | |
| --- | --- |
| Citations | Scopus - 1Web of Science - 1 |

2011
Farnsworth SM, Kisi EH, Carpenter MA, 'Elastic softening and polarization memory in PZN-PT relaxor ferroelectrics', Physical Review B - Condensed Matter and Materials Physics, 84 174124 (2011) [C1]

| | |
| --- | --- |
| Citations | Scopus - 11Web of Science - 11 |

2010
Shanahan JV, Kisi EH, Forrester JS, Goodshaw HJ, Zobec JS, Phelan D, 'High-temperature stability of lead zinc niobate: In situ X-ray diffraction', Journal of the American Ceramic Society, 93 3902-3907 (2010) [C1]
2010
Kisi EH, Zhang JF, Kirstein O, Riley DP, Styles MJ, Paradowska AM, 'Shear stiffness in nanolaminar Ti3SiC2 challenges ab initio calculations', Journal of Physics Condensed Matter, 22 162202 (2010) [C1]
2009
Goodshaw HJ, Forrester JS, Hanson RE, Kisi EH, Suaning GJ, 'Microcavity formation in alumina using Ti Templates I: Formation conditions', Journal of the American Ceramic Society, 92 1333-1338 (2009) [C1]
2009
Hanson RE, Kisi EH, Goodshaw HJ, Forrester JS, 'Microcavity formation in alumina using Ti Templates II: Mechanism and kinetics', Journal of the American Ceramic Society, 92 1339-1346 (2009) [C1]
2009
Zhu DM, Kisi EH, 'Synthesis and characterisation of Boron/Boron Oxide nanorods', Journal of the Australian Ceramic Society, 45 49-53 (2009) [C1]
2008
Riley DP, Kisi EH, Hansen TC, 'Self-propagating high-temperature synthesis of Ti3SiC 2: II. Kinetics of ultra-high-speed reactions from in situ neutron diffraction', Journal of the American Ceramic Society, 91 3207-3210 (2008) [C1]
2008
Forrester JS, Goodshaw HJ, Kisi EH, Suaning GJ, Zobec JS, 'Effect of mechanical milling on the sintering behaviour of alumina', Journal of the Australian Ceramic Society, 44 47-52 (2008) [C1]
2008
Riley DP, Kisi EH, 'A new solid state synthesis methodology for ternary and higher order compounds', Journal of the Australian Ceramic Society, 43 102-109 (2008) [C1]
2008
Reid CB, Forrester JS, Goodshaw HJ, Kisi EH, Suaning GJ, 'A study in the mechanical milling of alumina powder', Ceramics International, 34 1551-1556 (2008) [C1]
2008
Kisi EH, Forrester JS, 'The phase transition sequence in the relaxor ferroelectric PZN-8% PT', Journal of Physics-Condensed Matter, 20 165208 (2008) [C1]
2008
Rajoo R, Kisi EH, O'Connor JD, 'Micro impact testing of lead free solder joints', Advanced Materials Research, 32 99-102 (2008) [C1]
2007
Riley DP, Kisi EH, 'A new solid state synthesis methodology for ternary and higher order compounds', Materials Forum, 32 1-8 (2007)

A persistent problem in the synthesis of complex materials from three or more constituents is the retention of very stable intermediate phases with properties grossly different fr... [more]

A persistent problem in the synthesis of complex materials from three or more constituents is the retention of very stable intermediate phases with properties grossly different from the target phase. In our recently developed two-stage synthesis methodology, a binary precursor is prepared and then directly converted into the product phase, thereby avoiding intermediate phase formation. Crystallographic similarities between the precursor and product phases are manipulated such that the major structural elements remain chemically intact. Ordered structural vacancies are used to facilitate rapid and highly selective diffusion of the third element into the precursor. Since no crystallographic reconstruction is required, no extraneous phases can form. The method has been tested on the solid state synthesis of Ti3AlC 2, Ti3SiC2 and Ti3AlC2, Ti3SiC2, producing synthesis temperature reductions of 400 - 600°C. It is postulated that similar crystal structural relationships in layered oxides, nitrides and intermetallic compounds will allow an extension to many other systems. © Institute of Materials Engineering Australasia Ltd.

2007
Kisi EH, Forrester JS, Howard CJ, Ibberson RM, 'Search for the X-phase in poled PZN-PT using very high-resolution single-crystal neutron diffraction', Journal of Physics - Condensed Matter, 19 1-8 (2007) [C1]
2007
Kisi EH, Wu E, Zobec JS, Forrester JS, Riley DP, 'Inter-Conversion of M(n+1)AX(n) phases in the Ti-Al-C system (Vol 90, pg 1912, 2007)', JOURNAL OF THE AMERICAN CERAMIC SOCIETY, 90 3371-3371 (2007)
2007
Riley DP, Kisi EH, 'The design of crystalline precursors for the synthesis of M n-1AXn phases and their application to Ti 3AlC2', Journal of the American Ceramic Society, 90 2231-2235 (2007) [C1]
2007
Kisi EH, Wu E, Zobec JS, Forrester JS, Riley DP, 'Inter-conversion of Mn+1AXn phases in the Ti-Al-C system', Journal of the American Ceramic Society, 90 1912-1916 (2007) [C1]
2007
Kisi EH, Forrester JS, 'Time-resolved neutron diffraction studies of new methods for Mn+1AXn phase', Journal of the Australian Ceramic Society, 43 62-69 (2007) [C1]
2007
Goodshaw HJ, Forrester JS, Suaning GJ, Kisi EH, 'Sintering temperature depression in Al2O3 by mechanical milling', Journal of Materials Science, 42 337-345 (2007) [C1]
2007
Forrester JS, Kisi EH, 'Monoclinic PZN-8%PT [Pb(Zn0.3066Nb0.6133Ti0.08)O-3] at 4 K', Acta Crystallographica Section C-Crystal Structure Communications, C63 I115-I118 (2007) [C1]
2006
Kisi EH, Forrester JS, Knight KS, 'PbZn1/3Nb2/3O3 at 4.2 and 295 K', Acta Crystallographica Section C-Crystal Structure Communications, 62 i46-i48 (2006) [C1]
2006
Kisi EH, Riley DP, Curfs-De Felix CC, 'Ultra-high speed neutron diffraction studies of combustion synthesis', Physica B Condensed Matter, 385-386 487-492 (2006) [C1]
2006
Forrester JS, Kisi EH, Knight KS, 'Phase transitions in PZN-4.5%PT in the range 4.2-450 K', Physica B: Condensed Matter, 385-386 160-162 (2006) [C1]
2006
Riley DP, Kisi EH, Phelan D, 'SHS of Ti3SiC2: ignition temperature depression by mechanical activation', JOURNAL OF THE EUROPEAN CERAMIC SOCIETY, 26 1051-1058 (2006)
2006
Riley DP, Kisi EH, Phelan D, 'SHS of Ti3SiC2: ignition temperature depression by mechanical activation', Journal of the European Ceramic Society, 26 1051-1058 (2006) [C1]
2006
Riley DP, Oliver CP, Kisi EH, 'In-situ neutron diffraction of titanium silicide, Ti5Si3, during self-propagating high-temperature synthesis (SHS)', Intermetallics, 14 33-38 (2006) [C1]
2006
Forrester JS, Kisi EH, Knight KS, Howard CJ, 'Rhombohedral to cubic phase transition in the relaxor ferroelectric PZN', Journal of Physics - Condensed Matter, 18 L233-L240 (2006) [C1]
2006
Wu E, Kisi EH, 'Synthesis of Ti3AlC2 from Ti/Al4C3/C studied by In situ neutron diffraction', Journal of the American Ceramic Society, 89 710-713 (2006) [C1]
2006
Curfs-De Felix CC, Terry AE, Vaughan GBM, Kisi EH, Rodriguez MA, Kvick A, 'Synthesis mechanisms of the combustion of IntermetCers composites', Advances in Science and Technology, 45 1029-1034 (2006) [C2]
2006
Suppel KP, Forrester JS, Suaning GJ, Kisi EH, 'A Study of the Platinum/Alumina Interface', Advances in Science and Technology, 45 1417-1422 (2006) [C1]
2005
Forrester JS, Kisi EH, Studer AJ, 'Direct observation of ferroelastic domain switching in polycrystalline BaTiO3 using in situ neutron diffraction', Journal of the European Ceramic Society, 25 447-454 (2005) [C1]
2005
Wu E, Riley DP, Kisi EH, Smith RI, 'Reaction kinetics in Ti3SiC2 synthesis studied by time-resolved neutron diffraction', Journal of the European Ceramic Society, 25 3503-3508 (2005) [C1]
2005
Kisi EH, Forrester JS, 'Crystal structure of the relaxor ferroelectric PZN: Demise of the 'X-phase' (letter)', Journal of Physics Condensed Matter, 17 L381-L384 (2005) [C3]

| | |
| --- | --- |
| Citations | Scopus - 22Web of Science - 25 |

2005
Ma Y, Kisi EH, 'In Situ Neutron Diffraction Study of a Liquid Nitrogen-Quenched Mg-PSZ Under Load: A Microcrack-Dominated System?', Journal of the American Ceramic Society, 88 2510-2514 (2005) [C1]
2004
Ma Y, Kisi EH, Kennedy S, Studer A, 'Tetragonal-to-monoclinic transformation in Mg-PSZ studied by in situ neutron diffraction', Journal of the American Ceramic Society, 87 465-472 (2004) [C1]
2004
Forrester JS, Zobec JS, Phelan D, Kisi EH, 'Synthesis of PbTiO3 ceramics using mechanical alloying and solid state sintering', Journal of Solid State Chemistry, 177 3553-3559 (2004) [C1]
2004
Ma Y, Kisi EH, 'Volume strain as a measure of stress induced phase transformation in 12Ce-TZP', Journal of the Ceramic Society of Japan, 112 S305-S308 (2004) [C1]
2004
Forrester JS, Kisi EH, 'Ferroelastic switching in a soft lead zirconate titanate', Journal of the European Ceramic Society, 24 595-602 (2004) [C1]
2003
Riley DP, Kisi EH, Wu E, McCallum AJ, 'Self-propagating high-temperature synthesis of Ti3SiC2 from 3Ti + SiC +C reactants', Journal of Materials Science Letters, 22 1101-1104 (2003) [C1]
2003
Kisi EH, Piltz RO, Forrester JS, Howard CJ, 'The giant piezoelectric effect: electric field induced monoclinic phase or piezoelectric distortion of the rhombohdral parent', Journal of Physics: Condensed Matter, 15 3631 3640 (2003) [C1]
2002
Kisi EH, Riley DP, 'Diffraction thermometry and differential thermal analysis', Journal of Applied Crystallography, 35 664-668 (2002) [C1]

| | |
| --- | --- |
| Citations | Scopus - 14Web of Science - 10 |

2002
Stokes H, Kisi EH, Howard C, Hatch D, 'Group-theoretical analysis of octahedral tilting in ferroelectric perovskites', ACTA Crystallographica Section B-Structural Science, B58 934-938 (2002) [C1]

| | |
| --- | --- |
| Citations | Scopus - 160Web of Science - 156 |
| Co-authors | Chris Howard |

2002
Kisi EH, Wu E, Kemali M, 'In-situ neutron powder diffraction study of annealing activated LaNi5', Journal of Alloys and Compounds, 330-332 202-207 (2002) [C1]

| | |
| --- | --- |
| Citations | Scopus - 17Web of Science - 15 |

2002
Wu E, Kisi EH, Riley DP, Smith R, 'Intermediate Phases in Ti3SiC2 Synthesis from Ti/SiC/C Mixtures studied by Time-Resolved Neutron Diffraction', Journal of the American Ceramic Society, 85 3084-3086 (2002) [C1]

| | |
| --- | --- |
| Citations | Scopus - 35Web of Science - 30 |

2002
Riley DP, Kisi EH, Hansen T, Hewat A, 'Self-Propagating High-Temperature Synthesis of Ti3SiC2:I, Ultra-High-Speed Neutron Diffraction Study of the Reaction Mechanism', The Journal of American Ceramic Society, 85 2417-2424 (2002) [C1]

| | |
| --- | --- |
| Citations | Scopus - 86Web of Science - 84 |

2001
Wu E, Kisi EH, Kennedy SJ, Studer AJ, 'In Situ Neutron Powder Diffraction Study of Ti3SiC2 Synthesis', Journal of the American Ceramic Society, 84 2281-2288 (2001) [C1]

| | |
| --- | --- |
| Citations | Scopus - 57Web of Science - 49 |

2001
Ma Y, Kisi EH, Kennedy SJ, 'Neutron Diffraction Study of Ferroelasticity in a 3 mol% Y2O3-ZrO2', Journal of the American Ceramic Society, 84 399-405 (2001) [C1]

| | |
| --- | --- |
| Citations | Scopus - 24Web of Science - 25 |

2001
Forrester JS, Piltz RO, Kisi EH, McIntyre GJ, 'Temperature-induced phase transitions in the giant-piezoelectric-effect material PZN-4.5%PT', Journal of Physics: Condensed Matter, 13 L825-L833 (2001) [C1]

| | |
| --- | --- |
| Citations | Scopus - 34Web of Science - 32 |

2000
Howard CJ, Kisi EH, 'Measurement of single-crystal elastic constants by neutron diffraction from polycrystals. (vol 32, pg 624, 1999)', JOURNAL OF APPLIED CRYSTALLOGRAPHY, 33 418-418 (2000)
2000
Howard CJ, Kisi EH, 'Preferred orientation in Debye-Scherrer geometry: interpretation of the March coefficient', Journal of Applied Crystallography, 33 1434-1435 (2000) [C1]

| | |
| --- | --- |
| Citations | Scopus - 13Web of Science - 12 |
| Co-authors | Chris Howard |

2000
Howardq CJ, Knight KS, Kennedy BJ, Kisi EH, 'The structural phase transitions in strontium zirconate revisted', Jnl. of Physics - Condensed Matter, 12 L677-L683 (2000) [C1]

| | |
| --- | --- |
| Citations | Scopus - 200Web of Science - 179 |
| Co-authors | Chris Howard |

1999
Howard CJ, Kisi EH, 'Measurement of single-crystal elastic constants by neutron diffraction from polycrystals', Journal of Applied Crystallography, 32 624-633 (1999) [C1]

| | |
| --- | --- |
| Citations | Scopus - 48Web of Science - 45 |
| Co-authors | Chris Howard |

1999
Crossley A, Kisi EH, Bennett Summers JW, Myhra S, 'Ultra-low friction for a layered carbide-derived ceramic, Ti3SiC2, investigated by lateral force microscopy (LFM)', Journal of Physics D-Applied Physics, 32 632-638 (1999) [C1]

| | |
| --- | --- |
| Citations | Scopus - 63Web of Science - 58 |

1999
Myhra S, Summers JWB, Kisi EH, 'Ti3SiC2 - A layered ceramic exhibiting ultra-low friction', Materials Letters, 39 6-11 (1999) [C1]

| | |
| --- | --- |
| Citations | Scopus - 126Web of Science - 114 |

1999
Pitt MP, Gray EM, Kisi EH, Hunter BA, 'Neutron diffraction study of the LaNi5-D system during activation', Journal of Alloys and Compounds, 293-295 118-123 (1999) [C1]

| | |
| --- | --- |
| Citations | Scopus - 31Web of Science - 36 |

1999
Gray EM, Kisi EH, Smith RI, 'Observation of a continuous phase transofrmation in LaNi5-D', Journal of Alloys and Compounds, 293-295 135-139 (1999) [C1]

| | |
| --- | --- |
| Citations | Scopus - 10Web of Science - 7 |

1998
Kisi EH, Ma Y, 'Debye Temperature, anharmonic thermal motion and oxygen non-stoichiometry in yttria stabilized cubic zirconia', Journal of Physics: Condensed Matter, 10 3823-3832 (1998) [C1]

| | |
| --- | --- |
| Citations | Scopus - 19Web of Science - 18 |

1998
Wu E, Gray EM, Kisi EH, 'Modelling Dislocation-Induced Anisotropic Line Broadening in Rietveld Refinements Using a Voigt Fuction. I. General Principles', Journal of Applied Crystallography, 31 356-362 (1998) [C1]

| | |
| --- | --- |
| Citations | Scopus - 46Web of Science - 40 |

1998
Kisi EH, Crossley JAA, Myhra S, Barsoum MW, 'Structure and Crystal Chemistry ofTi3SiC2', Journal of Physics and Chemistry of Solids, 59 1437-1443 (1998) [C1]

| | |
| --- | --- |
| Citations | Scopus - 140Web of Science - 128 |

1998
Kisi EH, Howard CJ, 'The Elastic Constants of Tetragonal Zirconia Measured by a New Powder Diffraction Technique', Journal of the American Ceramic Society, 81 1682-1684 (1998) [C1]

| | |
| --- | --- |
| Citations | Scopus - 58Web of Science - 52 |
| Co-authors | Chris Howard |

1998
Kisi EH, 'Influence of Hydrostatic Pressure on the t-0 Transformation in the Mg-PSZ Studied by in-situ Neutron Diffraction', Journal of the American Ceramic Society, 81 741-745 (1998) [C1]

| | |
| --- | --- |
| Citations | Scopus - 31Web of Science - 29 |

1998
Wu E, Kisi EH, Gray EM, 'Modelling Dislocation-Induced Anisotropic Line Broadening in Rietveld Refinements Using a Voigt Function. II. Application to Neutron Powder Diffraction Data', Journal ofApplied Crystallography, 31 363-368 (1998) [C1]

| | |
| --- | --- |
| Citations | Scopus - 78Web of Science - 79 |

Show 137 more journal articles
---
Conference (38 outputs)
Year
Citation
Altmetrics
Link
2019
Copus M, Fraser B, Cuskelly D, Reed S, Post A, Kisi E, 'Unifying capture, storage and discharge of thermal energy using miscibility gap alloys', Proceedings of the 24th SolarPACES International Conference (SolarPACES 2018), Casablanca, Morocco (2019) [E1]
2019
Cuskelly D, Fraser B, Reed S, Post A, Copus M, Kisi E, 'Thermal storage for CSP with miscibility gap alloys', Proceedings of the 24th SolarPACES International Conference (SolarPACES 2018), Casablanca, Morocco (2019) [E1]
2017
Wensrich CM, Gregg AWT, Hendriks JN, Aggarwal R, Tremsin AS, Shinohara T, et al., 'Bragg-edge elastic strain tomography', 9th Australasian Congress on Applied Mechanics, ACAM 2017 (2017)

© 2017 National Committee on Applied Mechanics. All Rights Reserved. Time-of-flight neutron imaging has now progressed to the point where high-resolution energy-resolved imaging i... [more]

© 2017 National Committee on Applied Mechanics. All Rights Reserved. Time-of-flight neutron imaging has now progressed to the point where high-resolution energy-resolved imaging is possible. Among many other applications, this technology allows the imaging of elastic strain fields within polycrystalline solids using a geometry identical to a traditional radiograph. 3D strain tomography from measurements such as these has been a current topic of research over the past decade. The Authors recently solved this tomography problem and provided a reconstruction algorithm for the set of all systems subject to external loads in the absence of residual or eigenstrain. In this paper we provide an overview of a recent experiment carried out at the J-PARC pulsed neutron source in Japan focused on demonstrating this algorithm. This now represents the first-ever practical demonstration of Bragg-edge neutron transmission strain tomography in a non-axisymmetric system. The results of the experiment are presented along with validation of the reconstructed field through Digital Image Correlation and traditional constant wavelength neutron strain scanning within the Australian Centre for Neutron Scattering at ANSTO. An outlook on potential strategies for reconstruction in the general case is also provided.

2015
Fiedler T, Sugo H, HOKAMOTO K, Garbe U, Kisi E, Vesenjak M, 'Explosion-forming of Cu-Fe Miscibility Gap Alloy', 17th IAHR International Conference on Cooling Tower and Heat Exchanger, Surfers Paradise, Qld (2015) [E1]
2014
Hasan MM, Sugo H, Kisi EH, 'Low temperature synthesis of rare-earth hexaborides for solar energy conversion', MATEC Web of Conferences (2014) [E1]

Thermionic energy conversion is an ideal way of converting concentrated solar energy into electricity. Developing suitable emitter/collector materials, with optimum work functions... [more]

Thermionic energy conversion is an ideal way of converting concentrated solar energy into electricity. Developing suitable emitter/collector materials, with optimum work functions whilst being able to withstand elevated temperatures under high vacuum conditions, is a major challenge. Rare-earth hexaborides have great potential as thermionic emitters due to their superior chemical stability and low work function values, lanthanum hexaboride (f ~2.60eV) and cerium hexaboride (f ~2.60eV). This study forms part of a series of investigations aimed at developing rare-earth hexaboride cathode materials. Methods used to synthesise, characterise and fabricate these materials are discussed together with electron emission results. © 2014 Owned by the authors, published by EDP Sciences.

2014
Fiedler T, Rawson AJ, Sugo H, Kisi E, 'Thermal capacitors made from miscibility gap alloys (MGAs)', WIT Transactions on Ecology and the Environment (2014) [E1]

© 2014 WIT Press. The current paper addresses the thermal characterisation of Miscibility Gap Alloys (MGAs). These novel materials combine two immiscible metallic phases with diff... [more]

© 2014 WIT Press. The current paper addresses the thermal characterisation of Miscibility Gap Alloys (MGAs). These novel materials combine two immiscible metallic phases with different melting temperatures. The fusible phase (i.e. the phase with a lower melting temperature) acts as a phase change material that stores latent heat (in addition to sensible heat) thus optimising energy storage capacity. The second phase forms an enclosure and prevents the leakage of liquid material. Due to the high inherent thermal conductivity of metals, MGAs exhibit excellent thermal conduction in comparison to traditional phase change materials such as hydrate salts or paraffin. The combination of high energy storage and fast heat transfer makes MGA uniquely suited for use as thermal capacitors in applications like space heating, concentrated power generation or temperature stabilisation of sensitive equipment. The current paper determines the thermal properties of MGAs using Lattice Monte Carlo analysis combined with micro-computed tomography imaging.

2013
Wensrich CM, Kisi EH, Luzin V, Kirstein O, 'Non-contact measurement of the stress within granular materials via neutron diffraction', AIP Conference Proceedings, Sydney, AUSTRALIA (2013) [E1]
2013
Hasan MM, Kisi E, Sugo H, 'Preparation of lanthanum hexaboride cathodes for thermionic energy generation', 2013 International Conference on Informatics, Electronics & Vision (ICIEV 2013), Dhaka (2013) [E1]
2011
Zhang JF, Kisi EH, Howard CJ, Kirstein O, 'Determining single-crystal elastic constants from neutron powder diffraction', Book of Abstracts. XXII International Congress and General Assembly of the International Union of Crystallography, Madrid, Spain (2011) [E3]
2011
Howard CJ, Carpenter M, Kisi EH, 'Predicting switchable multi-ferroic ruddlesden-popper phases & phase transitions', Book of Abstracts. XXII International Congress and General Assembly of the International Union of Crystallography, Madrid, Spain (2011) [E3]
2011
Kirstein O, Zhang JF, Kisi EH, Riley DP, 'Ab initio phonon dispersion curves used to check experimentally determined elastic constants of the MAX phase Ti3SiC2', Advanced Materials Research, Auckland, New Zealand (2011) [E1]
2010
Kisi EH, Zhang JF, Howard CJ, Kirstein O, Riley DP, 'Can neutrons determine elastic constants better than ultrasound?', Proceedings of the Australian Neutron Scattering Symposium (ANSS), Sydney 2010, Sydney (2010) [E3]
2010
Styles MJ, Riley DP, Madsen IC, Kisi EH, 'Parametric Rietveld refinement applied to in situ diffraction studies', Proceedings of Wagga 2010, Auckland, New Zealand (2010) [E1]
2010
Kirstein O, Zhang JF, Kisi EH, Riley DP, Styles MJ, Paradowska A, 'Single crystal elastic constants of the MAX phase Ti3AlC 2 determined by neutron diffraction', 6th International Conference on Processing and Manufacturing of Advanced Materials - THERMEC'2009, Berlin, Germany (2010) [E1]
2010
Zhu DM, Kisi EH, 'Preparation and characterization of BNC compounds with cylindrical and bamboo nanotubes', Materials Science Forum, Cairns, QLD (2010) [E1]
2007
Curfs C, Terry A, Rodriguez M-A, Kisi E, Vaughan G, Kvicka A, 'Determination of Fast and Irreversible Phenomena by Time-Resolved Diffraction.', ACTA CRYSTALLOGRAPHICA A-FOUNDATION AND ADVANCES (2007)
2007
Kisi EH, Forrester JS, Howard CJ, 'High resolution neutron powder diffraction: A singular application', Proceedings of the 25th Meeting of the Society of Crystallographers in Australia and New Zealand (SCANZ), Hunter Valley, N.S.W. (2007) [E3]
2006
Kisi EH, Forrester JS, 'Crystal structure and spontaneous polarisation in PAN-PT piezo-ceramics', Proceedings of the 5th AINSE/ANBUG Neutron Scattering Symposium (AANSS 2006), Lucas Heights (2006) [E3]
2005
Riley DP, Kisi EH, Curfs-De Felix CC, ''Trigger' mechanisms of ultra-fast reactions', Acta Crystallographica Section A: Foundations of Crystallography, Florence, Italy (2005) [E3]
2005
Curfs-De Felix CC, Terry AE, Vaughan GBM, Turrillas J, Riley DP, Kisi EH, et al., 'Time-resolved diffraction studies of the combustion synthesis of NiAl/TiC composite', Acta Crystallographica Section A: Foundations of Crystallography, Florence, Italy (2005) [E3]
2005
Forrester JS, Kisi EH, 'Crystal structure, phase transitions and negative thermal expansion in the relaxor ferroelectric PZN', Acta Crystallographica Section A: Foundations of Crystallography, Florence, Italy (2005) [E3]
2005
Forrester JS, Kisi EH, 'Temperature-composition phase diagram of PZN-PT studied by high resolution neutron powder diffraction', Acta Crystallographica Section A: Foundations of Crystallography, Florence, Italy (2005) [E3]
2005
O'Connor JD, Kisi EH, Riley DP, Healy MC, 'Potential Ternary Compounds for First Wall Applications', 15th International Stellarator Workshop 2005, online Proceedings, Madrid (2005) [E3]
2002
Howard CJ, Kennedy BJ, Kisi EH, Luca V, 'On structural phase transitions in perovskites', Acta Crystallographica Section A: Foundations of Crystallography, Geneva, Switzerland (2002) [E3]
2002
Kisi EH, Riley DP, 'ULTRA-HIGH SPEED NEUTRON DIFFRACTION STUDIES OF THE COMBUSTION SYNTHESIS OF Ti3SiC2 AND RELATED COMPOUNDS', ACTA CRYSTALLOGRAPHICA A-FOUNDATION AND ADVANCES (2002)
2002
Riley DP, Kisi EH, Smith RI, Kennedy SJ, 'DIFFRACTION THERMOMETRY AND DIFFERENTIAL THERMAL ANALYSIS', ACTA CRYSTALLOGRAPHICA A-FOUNDATION AND ADVANCES (2002)
1999
Forrester JS, Kisi EH, Piltz R, 'IN-SITU NEUTRON DIFFRACTION STUDY OF PZN-PT PIEZOELECTRIC SINGLE CRYSTAL UNDER AN APPLIED VOLTAGE', ACTA CRYSTALLOGRAPHICA A-FOUNDATION AND ADVANCES (1999)
1999
Riley DP, Kisi EH, 'Self-propagating high-temperature synthesis (SHS) of titanium silicon carbide, Ti3SiC2', Materials Research Forum 1999-Materials Processing, Monash University, Melbourne (1999) [E1]
1998
Kisi EH, Howard CJ, Kennedy SJ, Ma Y, 'Deformation of Tetragonal Zirconias Studied by in-situ Neutron Diffraction', PACRIM 2, Internaitonal Conference Monographs Volume 2, Cairns (1998) [E1]
1998
Ma Y, Kisi EH, Kennedy SJ, 'Ferroelasticity in Zirconia Ceramics', Proceedings of Materials '98, Volumes 1 and 2, Wollongong (1998) [E1]
1998
Kisi EH, Ma Y, Kennedy SJ, 'In-Situ Neutron Diffraction Study of Ceramics Under Load', Proceedings of Materials '98, Volumes 1 and 2, Wollongong (1998) [E1]
1998
Myhra S, Kisi EH, Summers JWB, 'Tribological characterisation of a carbide-derived ultra-low friction ceramic', AUSTRIB 98, Tribology at Work: Proceedings of the 5th International Tribology Conference in Australia, Brisbane (1998) [E2]
1998
Myhra S, Kisi EH, Summers JWB, Crossley A, 'Tribological characterisation of a carbide-derived ultra-low friction ceramic', Proceedings of the 5th International Tribology Conference in Australia, Brisbane (1998) [E1]
Show 35 more conferences
---
Patent (2 outputs)
| Year | Citation | Altmetrics | Link |
| --- | --- | --- | --- |
| 2008 | Forrester JS, Goodshaw HJ, Kisi EH, Suaning GJ, A method for fabricating a micro-cavity in a solid (2008) [I3] | | |
| 2006 | Kisi EH, Riley DP, Crystalline ternary ceramic precursors (2006) [I3] | | |
Edit
Research Supervision
Number of supervisions
Completed15
Current9
Current Supervision
| Commenced | Level of Study | Research Title | Program | Supervisor Type |
| --- | --- | --- | --- | --- |
| 2018 | PhD | Synthesis of Large Area MAX Phase Coatings by Laser Cladding for Industrial Applications | PhD (Mechanical Engineering), Faculty of Engineering and Built Environment, The University of Newcastle | Principal Supervisor |
| 2017 | PhD | Development of a Feasible Application of Miscibility Gap Alloy Technology for Concentrated Solar Power | PhD (Mechanical Engineering), Faculty of Engineering and Built Environment, The University of Newcastle | Principal Supervisor |
| 2017 | PhD | Bragg-edge Neutron Strain Tomography | PhD (Mechanical Engineering), Faculty of Engineering and Built Environment, The University of Newcastle | Co-Supervisor |
| 2016 | PhD | Incorporation of Solar Boiler and Overnight MGA Thermal Storage into Concentrated Solar Plant ¿ Prototype and Pilot Scale Development | PhD (Mechanical Engineering), Faculty of Engineering and Built Environment, The University of Newcastle | Principal Supervisor |
| 2016 | PhD | Exploratory Study Into Advanced Thermal Storage Manufacture and Thermal Coatings for Survival in the Urban Environment | PhD (Mechanical Engineering), Faculty of Engineering and Built Environment, The University of Newcastle | Principal Supervisor |
| 2016 | PhD | Development and Investigation of Large Scale Miscibility Gap Alloys | PhD (Mechanical Engineering), Faculty of Engineering and Built Environment, The University of Newcastle | Principal Supervisor |
| 2016 | PhD | Refinement of Tungsten Bronzes for Plasmonic Applications | PhD (Physics), Faculty of Science, The University of Newcastle | Co-Supervisor |
| 2015 | PhD | Manufacturing and Characterization of Metallic Syntactic Foams with Various Combinations of Filler and Matrix Materials | PhD (Mechanical Engineering), Faculty of Engineering and Built Environment, The University of Newcastle | Co-Supervisor |
| 2008 | PhD | Strain Rate: Temperature Transformation Characteristic of Solder | PhD (Mechanical Engineering), Faculty of Engineering and Built Environment, The University of Newcastle | Principal Supervisor |
Past Supervision
| Year | Level of Study | Research Title | Program | Supervisor Type |
| --- | --- | --- | --- | --- |
| 2019 | PhD | The Application of Thermionics to Concentrated Solar Power Generation | PhD (Mechanical Engineering), Faculty of Engineering and Built Environment, The University of Newcastle | Principal Supervisor |
| 2018 | PhD | Can Turbulence Be Maintained in a Low Re Channel Flow?: A CFD Analysis | PhD (Mechanical Engineering), Faculty of Engineering and Built Environment, The University of Newcastle | Co-Supervisor |
| 2017 | PhD | Elastic and Mechanical Properties of Expanded Perlite and Perlite/Epoxy Foams | PhD (Mechanical Engineering), Faculty of Engineering and Built Environment, The University of Newcastle | Principal Supervisor |
| 2016 | PhD | Modelling and Application of Advanced Thermal Storage Materials | PhD (Mechanical Engineering), Faculty of Engineering and Built Environment, The University of Newcastle | Principal Supervisor |
| 2016 | PhD | Synthesis of Materials for Energy Application Focusing on MAX Phases | PhD (Mechanical Engineering), Faculty of Engineering and Built Environment, The University of Newcastle | Principal Supervisor |
| 2015 | PhD | Synthesis and Thermionic Properties of Oxide-Tungsten Composites and Boride Materials for Solar Thermionic Energy Conversion | PhD (Mechanical Engineering), Faculty of Engineering and Built Environment, The University of Newcastle | Co-Supervisor |
| 2014 | PhD | Ti3SiC2 and Ti3AIC2 Single Crystal Elastic Shear Modulus: Investigation via Inelastic Neutron Scattering and Computer Simulation | PhD (Mechanical Engineering), Faculty of Engineering and Built Environment, The University of Newcastle | Principal Supervisor |
| 2014 | PhD | Neutron Diffraction and Micromechanical Modelling for Elastic Constant and Stress Determination in Polycrystals | PhD (Mechanical Engineering), Faculty of Engineering and Built Environment, The University of Newcastle | Principal Supervisor |
| 2009 | PhD | A Study of the Pt/Al2O3 Interface to Aid in the Development of Multi-Wire Feedthroughs for Neuroprosthetic Implants | PhD (Mechanical Engineering), Faculty of Engineering and Built Environment, The University of Newcastle | Principal Supervisor |
| 2009 | Masters | A System for the Analysis of Neurostimulation Response | M Philosophy (Mechanical Eng), Faculty of Engineering and Built Environment, The University of Newcastle | Sole Supervisor |
| 2008 | PhD | Syntactic Foams and Their Sandwich Composites: Manufacturing and Properties | PhD (Mechanical Engineering), Faculty of Engineering and Built Environment, The University of Newcastle | Co-Supervisor |
| 2006 | PhD | New Toughening Methods for Thermosets | PhD (Mechanical Engineering), Faculty of Engineering and Built Environment, The University of Newcastle | Principal Supervisor |
| 2004 | PhD | In-situ Neutron Diffraction Analysis of Titanium Silicon Carbide (Ti3SiC2) during Self-Propagating High-Temperature Synthesis | PhD (Mechanical Engineering), Faculty of Engineering and Built Environment, The University of Newcastle | Principal Supervisor |
| 2003 | PhD | In-situ Diffraction Study of Perturbed Ferroelectric Crystal Structures | PhD (Mechanical Engineering), Faculty of Engineering and Built Environment, The University of Newcastle | Principal Supervisor |
| 2002 | PhD | Elastic Properties of Granular Materials | PhD (Mechanical Engineering), Faculty of Engineering and Built Environment, The University of Newcastle | Co-Supervisor |
Edit
News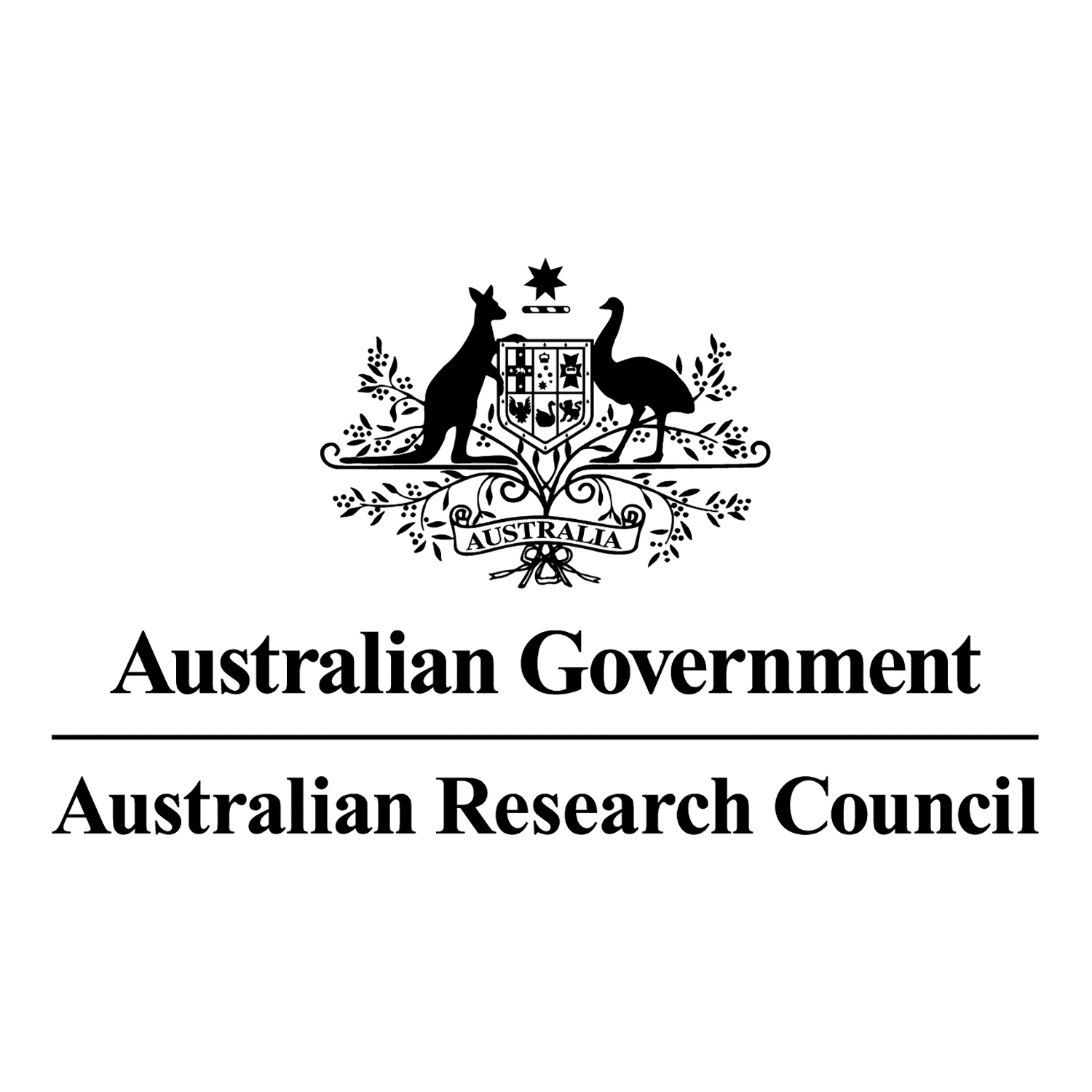 November 19, 2014
Professor Erich Kisi and Dr Thomas Fiedler have been awarded more than $355,000 in ARC Discovery Project funding commencing in 2015 for their research project H
Professor Erich Kisi
Position
Professor
School of Engineering
Faculty of Engineering and Built Environment
Focus area
Mechanical Engineering
Contact Details
Office
Room
ES317
Building
Engineering Science - D.W. George
Location
Callaghan
University Drive
Callaghan, NSW 2308
Australia
Edit