Professor Mark Flynn
Executive Director, Better Health, Healthcare and Treatment Global Impact Cluster
Office - DVC (Research and Innovation)
A global outlook from both sides of the table
With extensive expertise translating research into real-world applications, Professor Mark Flynn is paving a sturdy path for collaboration between research and industry at the University of Newcastle.
Beginning his academic career in audiology, Professor Flynn quickly transitioned from a role in research to working in industry around the world, giving him an intricate understanding of both sides of the equation.
"I've always had a global outlook, having lived in Australia, New Zealand, Denmark, China, Italy, Sweden and the USA throughout my career."
"My study of audiology translated well to a role in industry working on projects such as automated signal processing, fitting systems, connectivity to iDevices and implantability; how to take semi-implantable hearing devices and make them fully implantable, how to reduce the complexity of surgery and improving post-surgery healing processes."
"My various roles often involved interaction and research with universities from a seat at the table on the manufacturing side, which gave me a unique insight into what commercial partners want from joint projects," he explained.
Game, set and match
A self-confessed 'cheerleader and match-maker', Professor Flynn's unique experience has led him to his current role at the University of Newcastle, where he is committed to fostering and nurturing opportunities between researchers and industry partners.
"The role is really based around cheerleading and match-making to ensure we're developing relationships which lead to a rapid translation from research to clinical practice in healthcare and furthermore into the community. I am particularly passionate about at home solutions."
"The University does very well with industry collaborations – we're the highest ranked university in Australia for innovation connections as rated by AusIndustry – but it's ensuring we're continuing to partner with Industry to jointly solve the challenges of the health sector."
Professor Flynn quotes three main priorities to ensure further success in this area.
"First, we're seeing increasing success in cross-collaboration by asking questions like 'how can engineers, creative industries, or sociologists look at improving the quality of the delivery of healthcare?'. My passion is looking at how I can facilitate researchers to expand their parameters across faculties and schools to join forces with other bright minds who can complement their work."
"Second, let's look at how we translate our research. Many people have discussed it takes around 17 years from research discovery to move into clinical practice, so we're looking at how we can work together with the Hunter Medical Research Institute and the Local Health District to translate research faster. Working together, side by side and involving clinicians is key."
"That relationship is a great way to identify challenges in the healthcare system and put those at the top of our agenda so we can be working on projects of immediate application on the frontline."
"Third, facilitating engagement with industry. We're working to orchestrate a multitude of events and programs aimed at showcasing the ground-breaking work at the University and demonstrating how it could translate to industry to provide real-world solutions for the community."
Meeting the future needs of healthcare delivery
When it comes to healthcare in a global context, Professor Flynn stressed the needs of society are continuously evolving.
"Increasingly, we see healthcare becoming more complicated. There are greater demands, but society can't afford to deliver that healthcare at the speed or level necessary to keep up."
"I'm focused on exploring how we improve the quality and value, provide better healthcare that meets the needs of people globally, while also keeping cost of delivering healthcare reasonable," he said.
Professor Flynn highlighted the benefits of looking to our overseas partners for inspiration. Having worked extensively in Sweden, he said the strong research relationships between Newcastle and Gothenburg were a great resource moving forward.
"One thing that Sweden does really well is that it's exceptionally fast at converting innovation from research to clinical practice, and has built funding models, processes and procedures to enable that fast translation."
"That's one of the things we'd love to take and apply to our context here."
"Although we have to recognise it can be a slow process, we have unique opportunities in Newcastle through our strong ties with the local health district, as well as new centres for innovation in regional health who are at the coal face of healthcare delivery and can give us key insight into the needs of practitioners and community," he said.
Having well and truly turned his attention from his own research to utilising his experience to empower others, Professor Flynn is looking forward to the next chapter in his career.
"Now it's about working out the ways in which I can help to enable the success of others and provide tangible community benefit. We have huge potential here and I look forward to supporting the incredible range of projects translate from the University to real-world health applications for the people," he said.
Dr Mark Flynn – Executive Director, Global Innovation Cluster for Better Health, Healthcare and Treatment
Career Summary
Biography
Mark is a forward-looking commercial leader with deep insights into global healthcare research and solutions, particularly around the industrialisation of ideas. Mark's most significant asset is his ability to evaluate clinical needs and take new research, projects and/or products global. Mark has the rare talent of envisioning a future state and is known as the standard bearer who plants the flag, signals larger teams as to program direction and objectives. His extensive experience translating medical and bio-engineering discoveries into translational research and commercial products, enables him to calculate process metrics, identify resources, and expedite delivery. Mark is a problem solver who engages people to take meaningful work to scale.
Mark has lead research, public awareness and innovation activities in clinical science and biotechnology for over twenty years. Building on his strong academic foundation and knowledge base, he integrates and aligns research and innovation strategy towards the broader initiatives of building research partnerships, developing innovative approaches to building research ecosystems, increasing awareness, influencing public policy, and determining the societal value of healthcare solutions.
He regularly speaks at international conferences, delivers keynote presentations, and publishes in books and high-impact peer-reviewed journals (academic, trade and consumer). He easily makes the transition between different stakeholders (retail, academics, advocates, and consumers) and tailor activities to deliver on their specific needs.
---
Qualifications
Doctor of Philosophy, University of Melbourne
Master of Business Administration, Georgetown University - USA
Bachelor of Speech Pathology (Honours), La Trobe University
Graduate Diploma in Audiology, University of Melbourne
Master of Business Administration Global Executive, Ramon Llull University, Spain
---
Keywords
audiology
biomaterials
biotechnology
hearing
neuroscience
---
Fields of Research
| Code | Description | Percentage |
| --- | --- | --- |
| 090304 | Medical Devices | 40 |
| 110315 | Otorhinolaryngology | 40 |
| 110999 | Neurosciences not elsewhere classified | 20 |
---
Professional Experience
Academic appointment
Dates
Title
Organisation / Department
1/01/2012 - 
Adjunct Scientist
University of Gothenburg
Sweden
1/01/2001 - 31/12/2002
Senior Lecturer (Audiology)
University of Canterbury
New Zealand
1/01/1998 - 31/12/2000
Lecturer (Audiology)
University of Canterbury
New Zealand
1/01/1995 - 31/12/1998
Lecturer
La Trobe University
Australia
Professional appointment
Dates
Title
Organisation / Department
1/01/2017 - 
Chief Medical Officer (CMO)
MYoroface AB, Gothenburg
Sweden
1/05/2016 - 31/12/2016
Chief Medical Officer
Wise Neuro Srl, Milan
Italy
1/01/2015 - 30/04/2016
Director of Clinical Strategy
Cochlear Bone Anchored Solutions AB
Sweden
1/01/2006 - 31/12/2015
Director of Research and Applications
Cochlear Bone Anchored Solutions AB
Sweden
1/01/2002 - 31/12/2005
Director of Product Concept Definition
Oticon A/S, Copenhagen
Denmark
Edit
Publications
For publications that are currently unpublished or in-press, details are shown in italics.
---
Chapter (1 outputs)
| Year | Citation | Altmetrics | Link |
| --- | --- | --- | --- |
| 2003 | Gillon GT, Clendon S, Cupples L, Flynn MC, Iacono T, Schmidtke T, et al., 'Phonological awareness development in children with physical, sensory or intellectual impairment', Phonological Awareness: From Research to Practice, Guildford, New York (2003) | | |
---
Journal article (42 outputs)
Year
Citation
Altmetrics
Link
2019
den Besten CA, Monksfield P, Bosman A, Skarzynski PH, Green K, Runge C, et al., 'Audiological and clinical outcomes of a transcutaneous bone conduction hearing implant: Six-month results from a multicentre study', CLINICAL OTOLARYNGOLOGY, 44 144-157 (2019)
2016
Kompis M, Kurz A, Flynn M, Caversaccio M, 'Estimating the benefit of a second bone anchored hearing implant in unilaterally implanted users with a testband', Acta Oto-Laryngologica, 136 379-384 (2016)

© 2015 Taylor & Francis. Conclusion Using a second bone anchored hearing implant (BAHI) mounted on a testband in unilaterally implanted BAHI users to test its potential adva... [more]

© 2015 Taylor & Francis. Conclusion Using a second bone anchored hearing implant (BAHI) mounted on a testband in unilaterally implanted BAHI users to test its potential advantage pre-operatively under-estimates the advantage of two BAHIs placed on two implants.Objectives To investigate how well speech understanding with a second BAHI mounted on a testband approaches the benefit of bilaterally implanted BAHIs.Method Prospective study with 16 BAHI users. Eight were implanted unilaterally (group A) and eight were implanted bilaterally (group B). Aided speech understanding was measured. Speech was presented from the front and noise came either from the left, right, or from the front in two conditions for group A (with one BAHI, and with two BAHIs, where the second device was mounted on a testband) and in three conditions for group B (same two conditions as group A, and in addition with both BAHIs mounted on implants).Results Speech understanding in noise improved with the additional device for noise from the side of the first BAHI (+0.7 to +2.1 dB) and decreased for noise from the other side (-1.8 dB to -3.9 dB). Improvements were highest (+2.1 dB, p = 0.016) and disadvantages were smallest (-1.8 dB, p = 0.047) with both BAHIs mounted on implants. Testbands yielded smaller advantages and higher disadvantages of the additional BAHI (average difference = -0.9 dB).

2016
Sadeghi AM, Flynn M, Davison T, Schulte M, Hillbratt M, 'Accuracy and precision of direct bone conduction measurements', B-ENT, 12 41-51 (2016)

| | |
| --- | --- |
| Citations | Scopus - 1Web of Science - 1 |

2016
den Besten CA, Stalfors J, Wigren S, Blechert JI, Flynn M, Eeg-Olofsson M, et al., 'Stability, Survival, and Tolerability of an Auditory Osseointegrated Implant for Bone Conduction Hearing: Long-Term Follow-Up of a Randomized Controlled Trial', OTOLOGY & NEUROTOLOGY, 37 1077-1083 (2016)
2015
Larsson A, Andersson M, Wigren S, Pivodic A, Flynn M, Nannmark U, 'Soft Tissue Integration of Hydroxyapatite-Coated Abutments for Bone Conduction Implants', CLINICAL IMPLANT DENTISTRY AND RELATED RESEARCH, 17 E730-E735 (2015)
2015
Briggs R, Van Hasselt A, Luntz M, Goycoolea M, Wigren S, Weber P, et al., 'Clinical Performance of a New Magnetic Bone Conduction Hearing Implant System: Results From a Prospective, Multicenter, Clinical Investigation', OTOLOGY & NEUROTOLOGY, 36 834-841 (2015)

| | |
| --- | --- |
| Citations | Scopus - 38Web of Science - 33 |

2015
Nelissen RC, Wigren S, Flynn MC, Meijer GJ, Mylanus EAM, Hol MKS, 'Application and interpretation of resonance frequency analysis in auditory osseointegrated implants: A review of literature and establishment of practical recommendations', Otology and Neurotology, 36 1518-1524 (2015)

Copyright © 2015 Otology & Neurotology, Inc. Objective: To establish standardization of implant stability measurements in auditory osseointegrated implants by means of reson... [more]

Copyright © 2015 Otology & Neurotology, Inc. Objective: To establish standardization of implant stability measurements in auditory osseointegrated implants by means of resonance frequency analysis (RFA) through reviewing the currently published literature. Methods: Studies reporting on RFA in auditory osseointegrated implants were identified, and the outcomes and the way these were reported were evaluated. Results: Thirteen clinical studies reporting RFA outcomes of auditory osseointegrated implants were identified and analyzed, which demonstrated variations in methodology and reporting of data. The different reporting standards made a meta-analysis impossible. Heterogeneity and limitations were found in reporting of the types of implants, abutments, and SmartPegs used; study population sizes; follow-up duration; and, reporting of the implant stability quotient (ISQ). Conclusion: RFA is an interesting outcome of clinical studies on auditory osseointegrated implant research and might have potential as a clinically relevant tool for assessing implant stability. Because of the heterogeneous data that have been reported to date, the following guidelines for standardization of application and reporting were established. The implant and abutment type and length, and the type of SmartPeg should always be stated. Absolute standalone ISQ values should not be interpreted individually. ISQ values are at this moment most meaningful as a trend in the individual patient or in a population over time. No conclusions should be based on individual ISQ values. Standardized time points for RFA in research should be determined prospectively, with surgery as a baseline. After abutment replacement, individual ISQ trends from baseline cannot be interpreted anymore if the abutments differ in length.

2015
van Hoof M, Wigren S, Duimel H, Savelkoul PHM, Flynn M, Stokroos RJ, 'Can the Hydroxyapatite-Coated Skin-Penetrating Abutment for Bone Conduction Hearing Implants Integrate with the Surrounding Skin?', Front Surg, 2 45 (2015)
Show 39 more journal articles
---
Conference (2 outputs)
| Year | Citation | Altmetrics | Link |
| --- | --- | --- | --- |
| 2005 | Flynn M, Flynn T, Gregory M, 'Benefits of personal FM systems for children using cochlear implants', Proceedings of the 5th Asia Pacific Symposium on Cochlear Implant and Related Sciences, Hong Kong, PEOPLES R CHINA (2005) | | |
| 1996 | Flynn M, Dowell R, Clark G, 'Speech perception of hearing aid users versus cochlear implantees', COCHLEAR IMPLANTS, SYDNEY, AUSTRALIA (1996) | | |
---
Patent (13 outputs)
Year
Citation
Altmetrics
Link
2016
Flynn MC, Fitting of hearing devices (2016)
2016
Flynn MC, Methods, Systems, and Devices for Determining Binaural Correction Factors (2016)
2016
Flynn MC, Prosthesis state and feedback path based parameter measurement (2016)
Show 10 more patents
---
Report (6 outputs)
Year
Citation
Altmetrics
Link
2015
Flynn MC, 'The clinical investigations behind the Smart and Small Baha 5 Sound processor', Cochlear Bone Anchored Solutions AB, 6 (2015)
2015
Flynn MC, Fyrlund H, 'Design concept and technological considerations for the new Baha Softband', Cochlear Bone Anchored Solutions AB, 3 (2015)
2015
Flynn MC, 'Smart and small - innovative technologies behind the Cochlear Baha 5 Sound Processor', Cochlear Bone Anchored Solutions AB, 7 (2015)
Show 3 more reports
Edit
News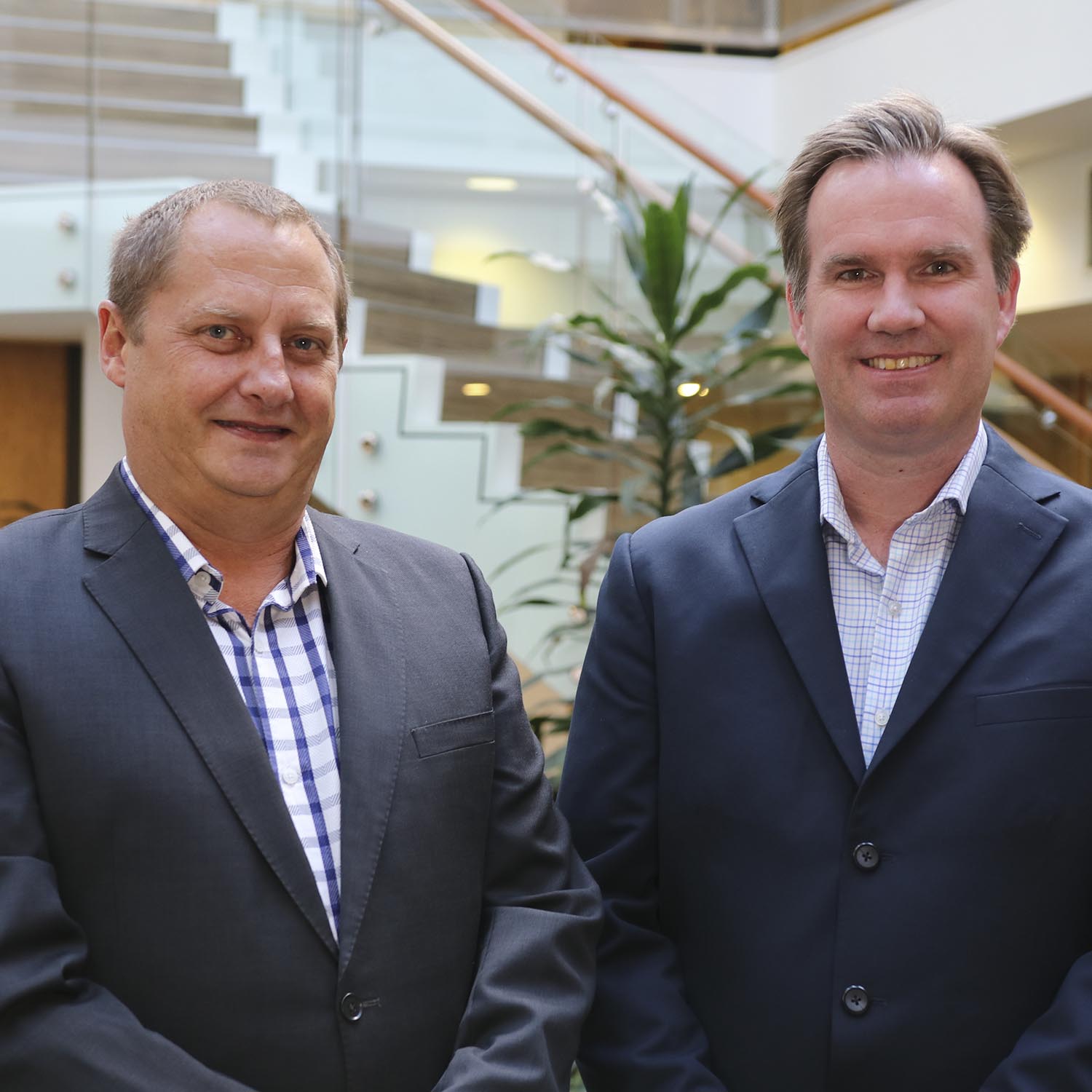 May 20, 2019
A new multimillion-dollar project will develop an artificial intelligence (AI) surveillance system to better understand and tackle the cycle of antimicrobial resistance (AMR) in Australia.
Professor Mark Flynn
Position
Executive Director, Better Health, Healthcare and Treatment Global Impact Cluster
Research & Innovation
Office - DVC (Research and Innovation)
Research and Innovation Division
Contact Details
Office
| | |
| --- | --- |
| Room | IDC.232 |
| Building | IDC |
Edit