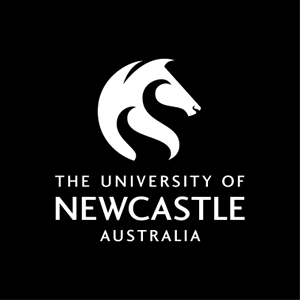 Master of Creative Industries (MCI) International Scholarship for Excellence
Closing date
22 January 2018
Scholarship details
---
Establishment
This scholarship has been established to attract and retain high-achieving postgraduate international students into the Master of Creative Industries. It covers the cost of tuition fees for one, full-time year of the program and is funded by the Faculty of Education and Arts (FEDUA).
---
Eligibility
To be eligible to apply for this scholarship you must meet the following criteria:
Be commencing in the Master of Creative Industries program, University of Newcastle.
Be eligible for entry to the program as a full-fee paying International student.
Be enrolled full-time (40 units per semester).
Have a GPA of 6 or higher in a previous undergraduate degree; or a degree with equivalent work experience demonstrated through a work portfolio and other certified documentation.
Have an IELTS of 6.5 with no subtest lower than 6.0 (or equivalent).
Not be the recipient of another scholarship of equal or more substantial benefit for the same program.
---
Required Documentation
If documentation is not provided your application will not be processed. Please have all required documents available for upload as PDF, DOC, DOCX, JPEG, or JPG files prior to completing the online application process.
An academic transcript showing required GPA or combination of transcript and documents demonstrating equivalent work experience (e.g. portfolio and resume).
An IELTS certificate of 6.5 with no subtest lower than 6.0 (or equivalent).
---
Benefit
There is one scholarship available. This scholarship provides a fee waiver to cover the set International full-fee paying tuition rate for full-time study (indicative amount in 2017 was $30,105 per annum).
The scholarship covers tuition fees only. Airfare, accommodation, living expenses, SSAF and Overseas Student Health Cover are not included.
---
Selection
Applications must be submitted online by the scholarship close date to be considered.
Selection is a competitive process and will include an assessment of the online application against eligibility criteria. Shortlisted applicants will then be invited to provide a 3-minute video addressing why they should be chosen for this scholarship and attend a Skype interview.
---
Faculty
---
Contact Details
SCHOLARSHIPS OFFICER
Student Services Centre
University of Newcastle
University Drive
CALLAGHAN NSW 2308
Phone: +61 2 4921 5000
Fax: +61 2 4921 5759
Email: scholarships@newcastle.edu.au