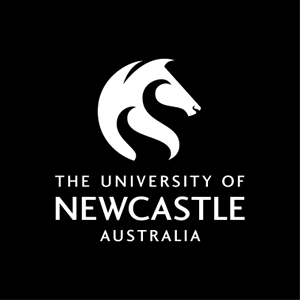 McCloy Family Rugby Union Scholarship
Closing date
10 March 2017
Scholarship details
Donor
McCloy Group
---
Establishment
This scholarship, established by Mr Jeff McCloy, aims to provide support to a student who is committed to a career in Engineering and who is a talented Rugby Union player. Any student who is enrolled (either commencing or continuing) in a Bachelor of Engineering degree, who is a member of, and plays on a full time basis for, the University of Newcastle Rugby Union Football Club (RUFC) and can provide evidence of academic success is able to apply for this scholarship.
It is the intention of this scholarship that the successful recipient will be a contributing member and role model to other team members of the Rugby club. They will endeavour to attend all designated training session and fixtures and if unable to train or play due to injury or illness will make contact with the relevant coach prior to training or fixture. The club would ideally like the recipient to undertake the Foundations of Rugby Coaching course and completion of a Refereeing qualification. The successful recipient may be asked to represent the club or University at publicity events.
---
Eligibility
To be eligible to apply for this scholarship you must meet the following criteria:
Be enrolled in any year of an undergraduate degree in the Faculty of Engineering and Built Environment at the University of Newcastle.
Be a member of, and play Rugby Union on a full time basis with, the University of Newcastle Rugby Union Football Club.
Demonstrate academic progress either by the Australian Tertiary Admission Rank (ATAR) or equivalent required for entry for commencing students, or a Grade Point Average (GPA) of 4.0 for continuing students.
Not be the recipient of another UON Donor funded or sponsored scholarship concurrently.
---
Required Documentation
If documentation is not provided your application will not be processed. Please have all required documents available for upload as PDF, DOC, DOCX, JPEG, or JPG files prior to completing the online application process.
A written statement demonstrating/outlining your academic goals, playing and career aspirations, evidence of excellence in Rugby performance and how this scholarship would assist you. Any documentary evidence supporting this should be included.
---
Benefit
The scholarship currently provides a benefit of $5,000 payable in two lump sums of $2,500 not prior to the relevant Semester census dates.
---
Selection
Selection of the recipient is competitive and will be based on the applicant meeting all the eligibility criteria and assessment of the required documentation.
In the event that applicants are equally ranked, a selection committee can be nominated. The selection committee may choose to interview if required.
---
Faculty
Faculty of Engineering and Built Environment
---
Contact Details
SCHOLARSHIPS OFFICER
Student Services Centre
University of Newcastle
University Drive
CALLAGHAN NSW 2308
Phone: +61 2 4921 5000
Fax: +61 2 4921 5759
Email: scholarships@newcastle.edu.au