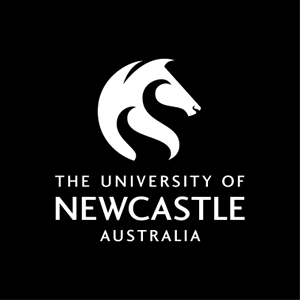 Coal & Allied Community Development Fund Scholarships
Closing date
10 March 2017
Scholarship details
Donor
Coal & Allied Community Development Fund
---
Establishment
The Coal & Allied Community Development Fund has supported scholarships for students of the University of Newcastle since 2006. This scholarship has been established to support education pathways and access to tertiary education for students who went to high school in Singleton, Muswellbrook or the Upper Hunter.
---
Eligibility
To be eligible to apply for this scholarship you must meet the following criteria:
Be enrolled in any year of an undergraduate degree or enabling program (Yapug, Open Foundation or Newstep) at the University of Newcastle.
Have completed high school or secondary college at a secondary institution based in Singleton, Muswellbrook or the Upper Hunter.
Be enrolled full-time (part-time allowable for Open Foundation students).
Demonstrate academic progress either by Australian Tertiary Admission Rank (ATAR) or equivalent required for entry, or a Grade Point Average (GPA) of 4.0. If not applicable for Enabling students, enrolment will suffice to meet this criteria.
Demonstrate that your ability to study is affected, or will be affected, by financial hardship or other educational disadvantage.
Not have previously completed a degree.
Not be the recipient of another UON Donor funded or sponsored scholarship concurrently.
Be an Australian Citizen or Permanent Resident.
---
Required Documentation
If documentation is not provided your application will not be processed. Please have all required documents available for upload as PDF, DOC, DOCX, JPEG, or JPG files prior to completing the online application process.
A written statement outlining your academic achievement to date, your experience of financial hardship, and your career aspirations in the relevant area of study or research as well as how this scholarship would assist you.
Proof of attendance at a high school or secondary college located in Singleton, Muswellbrook or the Upper Hunter.
---
Benefit
The scholarship currently provides a total benefit of $10,000 for 2 years of eligible study.
An annual benefit of $5,000 will be paid in instalments of $2,500 after Semester 1 and 2 census dates.
---
Selection
Selection is a competitive process and will be based on assessment of the scholarship application and any required supporting documents.
---
Faculties
---
Contact Details
SCHOLARSHIPS OFFICER
Student Services Centre
University of Newcastle
University Drive
CALLAGHAN NSW 2308
Phone: +61 2 4921 5000
Fax: +61 2 4921 5759
Email: scholarships@newcastle.edu.au