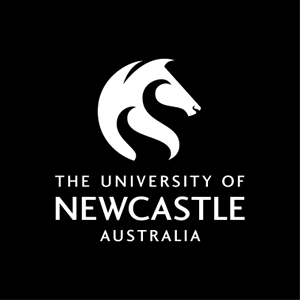 UON FEBE Malaysia Australia Colombo Plan Commemoration (MACC) Scholarship
Closing date
18 December 2016
Scholarship details
---
Establishment
The University of Newcastle (UON) Faculty of Engineering and Built Environment (FEBE) Malaysia Australia Colombo Plan Commemoration (MACC) Scholarship has been established to offer two (2) AUD$28000 tuition fee scholarships for the duration of a full time undergraduate program. It is aimed at encouraging and supporting academically gifted Malaysian students to enrol in programs with the Faculty of Engineering and Built Environment at the University of Newcastle with a long term view to continuation into Research Higher Degree candidature.
All applicants must have applied for Admission to UON prior to submitting a scholarship application.
---
Eligibility
To be eligible to apply for this scholarship you must meet the following criteria:
Be enrolled in an undergraduate program within the Faculty of Engineering and Built Environment, University of Newcastle.
Be an International student whose country of birth is Malaysia.
Have a minimum ATAR (or equivalent) of 80, with bonus points NOT included.
Must not have started or completed any enabling, foundation, diploma or degree level studies prior to commencing a current undergraduate program with UON.
Be enrolled to study on campus at any UON Australian campus.
Be enrolled full-time (minimum 30 units).
Must apply to study with UON prior to scholarship application, and apply for the scholarship by the nominated closing date.
---
Required Documentation
If documentation is not provided your application will not be processed. Please have all required documents available for upload as PDF, DOC, DOCX, JPEG, or JPG files prior to completing the online application process.
Provide a verified copy of your valid passport.
---
Benefit
The total value of the scholarship is up to $AUD28,000 of tuition fee waiver.
The benefit will provide $AUD7000 per annum, paid in semester-based instalments of $AUD3500, as tuition fee waiver.
---
Selection
Applicants for the Scholarship must complete and submit the relevant scholarship application online, within the application dates, to be considered.
Successful scholars will be determined on the basis of academic merit and the highest ranked students will be awarded the scholarship. Only one (1) scholarship will be awarded each semester.
Scholars receiving this scholarship will not be eligible for any other FEBE funded scholarships.
The faculty reserves the right not to award a scholarship.
---
Faculty
Faculty of Engineering and Built Environment
---
Contact Details
SCHOLARSHIPS OFFICER
Student Services Centre
University of Newcastle
University Drive
CALLAGHAN NSW 2308
Phone: +61 2 4921 5000
Fax: +61 2 4921 5759
Email: scholarships@newcastle.edu.au