Electron Microscope and X-ray Unit (EMX)
Central Scientific Services
Powders & pellets
The MAX phases are tough ceramics with an anisotropic hexagonal crystal structure. Regardless of the synthesis method used, samples often show preferred orientation of the crystals. Crushing the samples into powder before XRD removes much of this orientation and leads to very clean XRD patterns. Having powders also allows me to run multiple samples on the sample changer for long runs. But, when studying orientation, pellets are sectioned and mounted on the multipurpose sample stage. Samples that are particularly hard to crush can also be analysed as pellets as can oxide surface coatings that form during firing.
---
Acknowledgement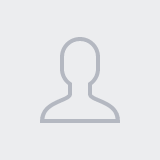 Dr Dylan Cuskelly
Lecturer
School of Engineering
Faculty of Engineering and Built Environment, SE Mech Eng
The University of Newcastle
The University of Newcastle acknowledges the traditional custodians of the lands within our footprint areas: Awabakal, Darkinjung, Biripai, Worimi, Wonnarua, and Eora Nations. We also pay respect to the wisdom of our Elders past and present.