Research Group Youth Outreach for Diabetes
Young people with type 1 diabetes are transferred from comprehensive outreach paediatric services to adult services at around 18 years of age. Many rural adult services have few resources to specifically support them, and the culture is more focused on compliance and long term complications. Young people are expected to have competent self management skills, which is often not the case as there are limited transition programs within Hunter New England Health. This issue is important as they are life longer users of the health care system.
Youth Outreach for Diabetes has been running since late 2007 as a collaboration between the University of Newcastle and Hunter New England Health. The body of work was originally funded by NSW Clinical Education and Training Institute, Rural Directorate to explore how young adults (18-30 yrs) interact with their local diabetes services using a combination of case note auditing and interviews with both young adults and health care professionals working in rural areas.
In rural settings there was substantially lower access to, and uptake of, routine monitoring and preventive services compared with selected metropolitan settings. Those interviewed highlighted a lack of transition, poor service coordination, limited access to doctors, no age appropriate services and not enough ongoing education. Health care professionals talked about the difficulty of engaging young people, not enough time, and insufficient resources to put ideas into practice.
A defined transition pathway and an age appropriate model of care is needed for these young adults within existing adult diabetes services. This model of care needs to include:
Clear transition preparation pathways and early introduction to adult services
Adult care networks to pilot young people to appropriate services, to coordinate services, send recalls and follow up non-attendance (based on an area wide database)
A single point of contact and help line support
Age appropriate support mechanisms (including social networking and peer support as educational processes)
An evaluation of care process changes and resultant patient outcomes
Funding has been obtained through the National Health and Medical Research Council Partnership Program until early 2015. The University of Newcastle has partnered with Hunter New England Local Health District and the Australian Diabetes Council to carry out this project.
The timeframe for the program has ended with the major outcomes detailed here.
Objectives
To examine whether a new Systems Navigation model of transition and care for young people with type 1 diabetes in regional/rural NSW will result in the improved outcomes seen for this model in other settings
To examine the effectiveness of service redesign processes to support implementation of this new care model.
Research team
Chief Investigators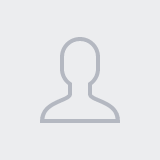 Conjoint Associate Professor
School of Medicine and Public Health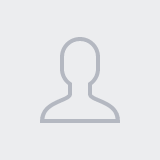 Prof Kate Steinbeck
The Children's Hospital at Westmead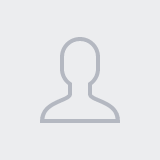 Conjoint Professor
School of Medicine and Public Health (Medicine)
Honorary Professor
School of Medicine and Public Health
Associate Investigators
Mrs Angela Blair (the Australian Diabetes Council)
Dr Bruce Menzies (General Practitioner, Armidale)
Dr Shamasunder Acharya (Hunter New England LHD)
Ms Lynne Gilks (Tamworth Diabetes Centre, HNEHLD)
The University of Newcastle acknowledges the traditional custodians of the lands within our footprint areas: Awabakal, Darkinjung, Biripai, Worimi, Wonnarua, and Eora Nations. We also pay respect to the wisdom of our Elders past and present.