Priority Research Centre for Digestive Health and Neurogastroenterology
People
Directors
Gastroenterology
Laureate Professor Nick Talley is a neurogastroenterologist, a specialist in unexplained gut disorders affecting nerves and muscles such as irritable bowel syndrome, severe indigestion and slow stomach emptying, conditions which affect millions of people.
Professor Marjorie Walker
Pathology
Professor Marjorie Walker's research expertise as a histopathologist are in the interpretation of clinical or molecular events in tissue sections, correlating both routine pathology and immunocytochemistry to demonstrate particular cells or their function or secretion with clinical patient data.
Researchers
Associate Professor Simon Keely
Immunology and Microbiology
Dr Simon Keely is examining molecular mechanisms of disease in the gastrointestinal tract. Dr. Keely is particularly interested in how the mucosal tissues function and repair with reduced oxygen availability during inflammation.
Dr Susan Hua
Pharmacy and Experimental Pharmacology
Dr Susan Hua's research focus is on therapeutic targeting utilising novel drug delivery platforms in biomedical applications. She is particularly interested in using nanotechnology to study novel mechanistic pathways, as well as to develop more efficient therapeutic delivery systems.
Psychology
Professor Deborah Hodgson works at the intersection of neuroscience, psychology and immunology, to explore the impact of early life events on long term health outcomes.
Information Based Medicine
Professor Rodney Scott's research interest is in inherited forms of cancer. His research focuses on the identification of genes associated with inherited forms of cancer and better defining these inherited entities such that more appropriate intervention strategies can be developed
Biochemistry and Cell Biology
Dr Ian Grainge is interested in all aspects of how bacteria pass on their genetic information, from DNA replication to chromosome segregation and accurate cell division.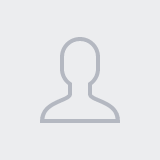 Surgery
Dr Peter Pockney has been the Senior Lecturer in Surgery at the University of Newcastle since 2011. In this role, he combines an active teaching and research commitment to the School of Medicine and Public Health with clinical practice as a specialist colorectal, general and trauma surgeon at the John Hunter Hospital, Newcastle.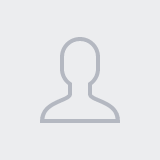 Immunology and Respiratory
Dr Kaiko's PhD studies in respiratory disease and immunology in Australia examined the role of the innate immune system in regulating the interaction between viral infections and asthma..
Early Career Researcher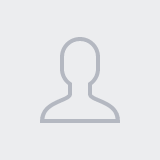 FD and Immunology
Grace Burns is a current PhD student.
Secretary
Raquel Cameron is a member of the PRC Digestive Health and Gastroenterology and AGIRA staff, performing histology counts as a Research Assistant and running the groups Digestive Health Biobank as its Co-ordinator.