Other Committee Members
Other Committee Members
Chemistry
Associate Professor Clovia Holdsworth trained as a polymer chemist with considerable experience and knowledge in controlled free radical polymer synthesis with focus on polymer functionalisation, regulation of molecular weight and its distribution, and the use of these synthetic methodologies for the synthesis of specialised polymers for various applications.
Biological Sciences
Dr Shaun Roman is a molecular biologist working in the fields of gene expression and reproductive toxicology. Shaun is interested in the effects of toxicants on the male germ line. His group explores the detrimental effects that the everyday chemicals we consume have on the male germ line. These studies utilise a combination of detailed molecular analysis of isolated cells through to long-term, whole-animal and multigenerational, exposure studies. The power of combining these approaches has been recognised internationally.
Dr Peter Galettis
Clinical Pharmacology
Dr Peter Galettis's research interests are entirely within the field of clinical pharmacology and toxicology, specializing in assay development for use in drug monitoring for the last 25 years, focussing on anticancer agents and drugs of abuse.
Chemistry
Dr Michela Simone's research interests lie under the broad umbrella of medicinal chemistry with a glycobiological spin! She is interested in the synthesis and evaluation of novel classes of glycosidase inhibitors from carbohydrate starting materials to molecular recognition and supramolecular chemistry. Recently she has also moved into the area of bioinorganic chemistry primarily as relating to cancer research, and the field of renewable energy from chemical manipulations of biomass.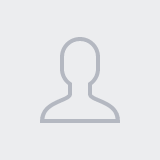 Early Career Researcher
Biochemistry
Dr Karla Mettrick's research focuses on furthering the understanding of key processes within pathogenic bacteria with the primary goal of discovering novel targets for antibiotic development. In Dr Mettrick's research she utilises various molecular microbiology techniques to investigate bacteria such as Acinetobacter baumannii, Escherichia coli and Pseudomonas aeruginosa.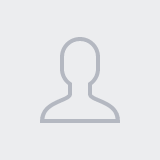 Ms Caitlin Romanis
Student Representative
Caitlin's interests predominantly lie in canvasing the microbiomes of various niche environments for environmental and medical purposes. She is currently investigating the molecular triggers of cyanobacteria bloom development including characterising the factors driving bloom composition and variation.