Priority Research Centre for Drug Development
People
Director
Applied Sciences
Professor Christopher Scarlett's research interests have primarily focused on signalling pathways in pancreatic cancer to identify novel therapeutic and chemopreventative strategies, as well as defining the role of bone marrow derived cells in the development of the normal pancreas, pancreatic injury and regeneration, and pancreatic cancer.
Deputy Directors
Biological Sciences
Dr Shaun Roman is a molecular biologist working in the fields of gene expression and reproductive toxicology. Shaun is interested in the effects of toxicants on the male germ line. His group explores the detrimental effects that the everyday chemicals we consume have on the male germ line. These studies utilise a combination of detailed molecular analysis of isolated cells through to long-term, whole-animal and multigenerational, exposure studies. The power of combining these approaches has been recognised internationally.
Chemistry
Dr Jennette Sakoff is an experienced cell biologist and Chief Hospital Scientist in the Department of Medical Oncology at the Calvary Mater Newcastle Hospital. She has made significant contributions to cancer research particularly in the development of small molecules for the treatment of cancer. Areas of expertise includes cell culture, drug screening, cell biology, proteomics, cell cycle analysis, drug combination studies, clinical toxicity.
Other Committee Members
Chemistry
Associate Professor Clovia Holdsworth trained as a polymer chemist with considerable experience and knowledge in controlled free radical polymer synthesis with focus on polymer functionalisation, regulation of molecular weight and its distribution, and the use of these synthetic methodologies for the synthesis of specialised polymers for various applications.
Biochemistry and Cell Biology
Dr Ian Grainge is interested in all aspects of how bacteria pass on their genetic information, from DNA replication to chromosome segregation and accurate cell division.
Medicinal Chemistry
Professor Adam McCluskey has in the chemical biology of endocytosis, in particular the development of novel therapies centred on the modulation (inhibition and stimulations) of two key proteins: clathrin and dynamin. Targeting these proteins, his team is exploring new drug targets in cancer, epilepsy, neuropathic pain and kidney disease using cutting edge flow chemistry approaches.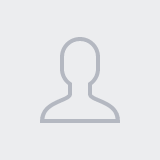 Early Career Researcher
Medicinal Chemistry
Jennifer's interest lies primarily in the development of small molecules for various anti-cancer targets, particularly with the use of in silico modelling techniques for drug design. Additionally, she has a keen interest in the use of Flow Chemistry methodologies for both the synthesis and scale-up of biologically active small molecules.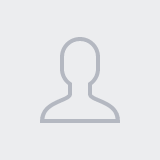 Ms Caitlin Romanis
Student Representative
Caitlin's interests predominantly lie in canvasing the microbiomes of various niche environments for environmental and medical purposes. She is currently investigating the molecular triggers of cyanobacteria bloom development including characterising the factors driving bloom composition and variation.
Researchers
Dr Khay Fong investigates the fundamental aspects of nanostructured materials in order to assess their biomedical applicability.
Dr Karl Hassan applies cutting edge tools in molecular microbiology, genomics, and biochemistry to study our bacterial friends and foes
Biological Sciences
Professor Peter Lewis' research career has focused on the gram positive bacterium Bacillus subtilis.es.
Chemistry
Dr Michela Simone's research interests lie under the broad umbrella of medicinal chemistry with a glycobiological spin! She is interested in the synthesis and evaluation of novel classes of glycosidase inhibitors from carbohydrate starting materials to molecular recognition and supramolecular chemistry. Recently she has also moved into the area of bioinorganic chemistry primarily as relating to cancer research, and the field of renewable energy from chemical manipulations of biomass.
Professor Neilan is an expert in molecular microbiology, genetic and genomic engineering and microbial chemistry. His team uses synthetic biology tools to discover and manufacture bioactive small molecules, including antibiotics, biotoxins, food preservatives and UV-absorbers.
Pharmacy and Experimental Pharmacology
Conjoint Professor Stephen Ackland's research expertise are in the areas of basic and clinical pharmacology of anticancer drugs, including drug measurement, pharmacokinetics pharmacodynamics, and relevant genetics/genomics. Clinical trials in cancer mainly medical oncology.
The University of Newcastle acknowledges the traditional custodians of the lands within our footprint areas: Awabakal, Darkinjung, Biripai, Worimi, Wonnarua, and Eora Nations. We also pay respect to the wisdom of our Elders past and present.