Priority Research Centre for Physical Activity and Nutrition (PRCPAN)
People
The PRC PAN is co-supported by the Faculty of Education and Arts (Host Faculty) and the Faculty of Health and Medicine. The PRC PAN includes over 50 University of Newcastle researchers from across the two Faculties and multiple campuses and includes 9 highly respected external Associate Researchers from national and international universities. Currently there are over 50 RHD Students linked to the PRC and many Research Assistants.
Director
Professor & Chair PA & PHE
School of Education
Deputy Directors
Laureate Professor
School of Health Sciences
Professor
School of Education
PRC-PAN Coordinators
Centre Coordinator
School of Education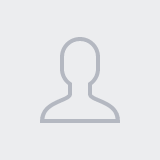 Business Development Manager
School of Health Sciences
Our Research Theme Members
The University of Newcastle acknowledges the traditional custodians of the lands within our footprint areas: Awabakal, Darkinjung, Biripai, Worimi, Wonnarua, and Eora Nations. We also pay respect to the wisdom of our Elders past and present.