Priority Research Centre for Physical Activity and Nutrition (PRCPAN)
Becoming an academic member
The PRC provides enhanced opportunities for university-based researchers to become aware of and involved in physical activity and nutrition for enhanced health and education-related research.
The PRC in Physical Activity and Nutrition Research provides a means to optimise collaboration with other faculties at The University of Newcastle engaged in this type of research. In addition, it provides the University with a focal identity from which to build an international, cross-disciplinary research program across; Education, Biomedical Sciences, Clinical Sciences, Health Systems and Services, Population and Public Health and disciplines related to the built environment (and urban design).
The PRC provides a 'home' and source of expertise regarding physical activity and nutrition for health and education, as well as a communication and a research network that can bring researchers together. This collaboration further enhances the reputation of the Faculty of Education and Arts, the Faculty of Health and other Faculties linked to the PRC, including researchers from Callaghan and Central Coast campuses and within the broader community.

If you would like additional information about any of the research theme areas please contact the theme leader.
If you would like to become a member of the Priority Research Centre in Physical Activity and Nutrition please contact either:
Centre Coordinators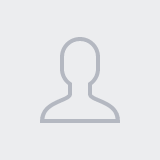 PRCPAN Coordinator
School of Health Sciences
PRCPAN Coordinator
School of Education
Centre Director
Professor & Chair PA & PHE
School of Education
Centre Deputy Directors
Laureate Professor
School of Health Sciences
Professor
School of Education