Participants wanted for dementia study
What impact does cognitive impairment due to dementia have on the ability to understand non-verbal communication?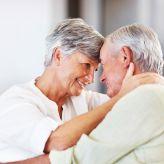 That's what Clinical Psychologist and Senior Lecturer at UON's School of Psychology Dr Michelle Kelly hopes to find out in a new study.
Dr Kelly is calling for participants to assess whether patients living with dementia have difficulty processing emotions and other social cues.
The team is looking for men and women, aged 60 and above, both with and without a diagnosis of dementia.
Participants will be assessed by answering simple questions about photographs, cartoons and videos of people at the Psychology Clinic at UON, or the HMRI.
Because so much of our communication is non-verbal, the inability to read these cues can lead to misunderstandings, miscommunication, carer-stress and eventual breakdown in relationships.
Through this research Dr Kelly hopes to develop a training program for carers to give them a better understanding of the challenges of communicating with a person with dementia.
"We are developing a new test for difficulties with social skills in dementia," Dr Kelly explains. "We want to put together tasks that look at the ability to recognise emotions in others and to see if people understand how others may be feeling and thinking."
To find out more about this study call Dr Michelle Kelly on 02 4921 6838.
This study is funded by Alzheimer's Australia Dementia Research Foundation and the Hunter Medical Research Institute.