ARC Future Fellows
Six mid-career researchers at the University of Newcastle (UON) have received funding under the Australian Research Council's (ARC) Future Fellowships scheme, just announced.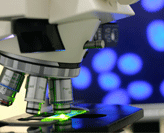 At a combined total of more than $4.5 million, the funding is UON's highest since the scheme commenced in 2009.
The Future Fellowships scheme promotes research in areas of critical national importance by supporting outstanding mid-career researchers to conduct their research in Australia.
Newcastle researchers awarded Future Fellowships over five years are:
Associate Professor David Lubans, $800,280 to explore how changes in physical activity and sedentary behaviour might influence health and well-being in young Australians, bringing about physical and mental health benefits to current and future Australians.
Associate Professor Brett Nixon, $882,232 to work with national and international collaborators to provide unprecedented insights in the field of reproductive science. His research may open up new contraceptive strategies.
Dr Lawrence Ong, $656,967 for work to prepare wireless networks for future communications systems, by improving the data transmission rates of wireless networks. The project will allow wireless networks, used in conjunction with the fibre-optic National Broadband Network, to support future high-data-rate communication services.
Dr Patricia M Saco, $855,460 to develop a modelling framework to study the impacts of past and future human and climatic stresses on temperate humid environments. The framework will identify and prevent soil degradation and erosion at the catchment scale, for application for adaptive landscape and water resources management programs.
Dr Shanyong Wang, $761,579 to develop an effective and economical grouting method that will provide a valuable design tool for engineers. The project aims to minimise ground movements caused by underground excavations, which pose a major threat to existing infrastructure and communities worldwide.
Dr Candice C Morey, $697,434 to re-examine the interference between verbal and visual memoranda using statistical methods specialised for assessing whether multiple latent factors underlie performance on recognition memory tasks, examining adult and child populations.
The 2014 Future Fellowships were announced yesterday by Minister for Education, the Hon. Christopher Pyne MP. Read Minister Pyne's press release here.
---
Related news
The University of Newcastle acknowledges the traditional custodians of the lands within our footprint areas: Awabakal, Darkinjung, Biripai, Worimi, Wonnarua, and Eora Nations. We also pay respect to the wisdom of our Elders past and present.