Dr Khay Fong awarded 2020 ECR lectureship
Amid a competitive pool of applicants, Dr Khay Fong from the School of Environmental and Life Sciences has been announced as the 2020 recipient of the Australasian Colloid and Interface Society (ACIS) Lectureship.
Established in 2013, the ACIS aims to bring together those in Australia and New Zealand interested in colloid and interfacial science, engineering and technology.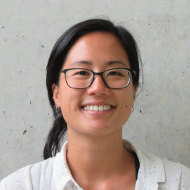 The annual Lectureship is awarded to outstanding, recently appointed, colloid and interface research scientists to enable them to present their impressive findings around Australia and New Zealand. ​
Dr Fong is focused on developing materials and particles for drug delivery by understanding them at the nanoscale.​ The overall aim of her research is to develop a platform nanotechnology that can be used in the creation of better medicines and diagnostic tools.
Colloid Science can be described as the study of materials which are larger than atoms but smaller than the naked eye, and often how these substances move through or disperse within other substances. Colloid and surface science are key to global industries including minerals processing, water treatment and pharmaceutical formulation.
---
Related news
The University of Newcastle acknowledges the traditional custodians of the lands within our footprint areas: Awabakal, Darkinjung, Biripai, Worimi, Wonnarua, and Eora Nations. We also pay respect to the wisdom of our Elders past and present.