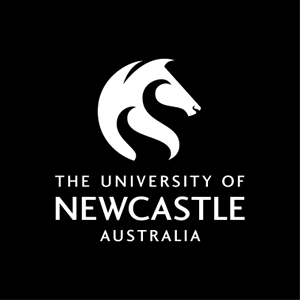 Connie-Lee Dixon was in her final year of a Bachelor of Mechanical Engineering at the University of Newcastle (UON) when she rediscovered her passion to become a military pilot.
Three weeks after handing in her final year project, Connie joined the Royal Australian Air Force (RAAF) and has since spent almost a year undergoing one of the lengthiest and most grueling training regimes to become a pilot.
"The last six months in particular have been one of the hardest things I've had to do. Having to consistently perform over a lengthy period of time and keep up your studies is mentally draining, but it's been so worth it to do something I'm passionate about," she said.
Connie was initially drawn to a degree in engineering due to a love of maths and physics, but her dad's time working both as a member of the RAAF and later as a defence contractor always motivated her to consider the military as a career path for herself.
"When I first applied to the Air Force I was knocked back for a previous medical injury of tearing my anterior cruciate ligament (ACL), so I decided to pursue Mechanical Engineering.
"In my final year, I received a scholarship to work as an undergraduate engineer within the Lead-In Fighter team at BAE Systems Williamtown. They hold the maintenance contracts for the Hawk Mk127 aircraft. That really rekindled my passion to become a military pilot and I decided to reapply.
"Three weeks later I headed off to Victoria and spent four months learning basic military skills at Officer Training School, before moving to Tamworth to undergo a six-month pilot's course flying the CT4B aircraft at the Australian Defence Force Basic Flying Training School," Connie explained.
Her degree has given her a fundamental grounding in mechanical systems knowledge which greatly assisted her with the theoretical aspects of the pilot's course.
"Studying engineering was one of the best decisions I ever made. My studies gave me a relevant and baseline understanding of the technical side of mechanical systems which I could apply to my studies of the aircraft systems. As a pilot, knowing how the systems work and how to fix it if something goes wrong can be lifesaving," Connie said.
From here, Connie will head over to Perth for another nine months of training learning to fly a Pilatus PC-9 turboprop aircraft.
"My long-term goal is to fly fast jets like the aircraft based at RAAF Williamtown and those currently deployed overseas on operations. Ideally, I'd love to come back to Newcastle, but it's a long journey ahead and I'm enjoying every step along the way," Connie said.