Computer science meets health innovation
Associate Professor Regina Berretta has long been interested in the crossover of the disciplines of computer science, mathematics and health, particularly where computer science has a key role to play in health innovation.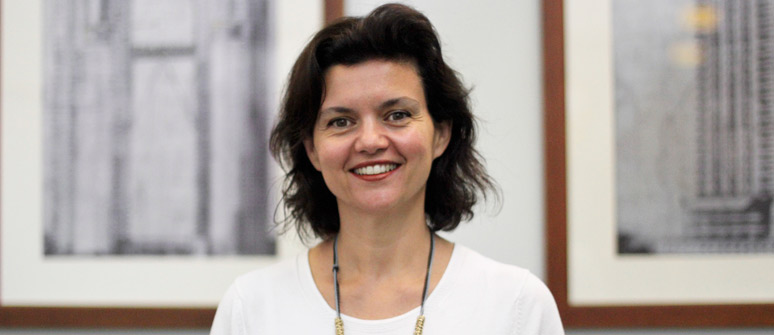 With a degree in Computational and Applied Mathematics and a Master and PhD in the area of Metaheuristic methods for addressing Integer Programming problems, Associate Professor Berretta's research interests include combinatorial optimisation modelling with applications in the bioinformatics area with an emphasis on personalised medicine, and the development of metaheuristic methods including TABU search and memetic algorithms.
As a founding member of the Priority Research Centre for Bioinformatics, Biomarker Discovery and Information Based Medicine (CIBM), Associate Professor Berretta is a leading member of a multidisciplinary team that specialises in large-scale data analytics. The Centre excels in delivering novel, scientifically insightful, mathematically-literate, supercomputing-based processes for exploring and interpreting the massive datasets now being generated by modern society's deluge of information.
The team at the CIBM has spent a year analysing data from the international Alzheimer's Neuroimaging Initiative (ADNI) database, the most comprehensive collection of Alzheimer's data in the world. The research found that there is potential for a simple blood test to identify those in the early stages of Alzheimer's disease, before the onset of noticeable symptoms. The team believes the results are likely to be significant for the way Alzheimer's disease is diagnosed and point towards cheap, non-invasive testing techniques.
"One of the most fulfilling aspects of our work in bioinformatics is the perception that the outcomes are for the common good. Even when you are doing something that may look like a tiny incremental step on the existing knowledge, you have the satisfaction that it will contribute to improving someone's health or to have a better understanding of the cause of a disease", explains Associate Professor Berretta.
If her recent output is anything to go by, Berretta has established a strong reputation in the multidisciplinary field of bioinformatics. She has co-authored more than 60 papers and book chapters, presented at international conferences and received over $2 million in funding through 23 grants.
In 2014, Associate Professor Berretta and co-investigator Professor Pablo Moscato received a substantial Australian Research Council grant for their work on unleashing the power of a supernetwork-driven approach for bioinformatics. This research, now strengthened by the incorporation of graph theory expert Dr Luke Mathieson to the team, aims to push big-data based bioinformatics to the next level by developing practical techniques for analysing multiple large-scale network datasets in concert.
By combining multiple datasets, richer, more insightful relationships can be uncovered that would otherwise remain hidden when analysing the individual datasets alone. These techniques have wide application such as developing targeted therapies for diseases, generated by isolating and identifying the metabolic pathways employed by the disease, or to develop more robust understanding of regulatory networks by comparing networks across pathologies and species.
Currently a Chief Investigator at the ARC Training Centre for Food and Beverage Supply Chain Optimisation, Associate Professor Berretta's expertise in metaheuristics and integer programming mathematical models will be used in a different field. This Centre has received over $2 million in funding and will train the next generation of multidisciplinary researchers capable of designing, building, and managing these supply chains. Determining the best trade-off between the associated costs and the benefits so as to optimize the total profit is a critical problem facing fresh-product producers and distributors. This research project focuses on developing optimisation models to assist in the design and evaluation of cost-effective cold chains.
Associate Professor Berretta knows well that computer science and complex mathematics have an ever-increasing role to play in the future of health research and innovation, and is inspired to continue to combine her expertise to furthering the exciting and fulfilling field of bioinformatics, personalised medicine and Innovative solutions for the industry.