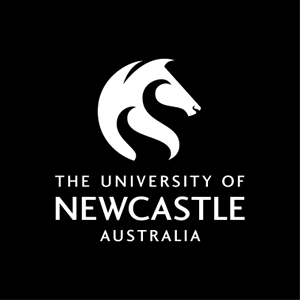 Program handbook
Description
The Bachelor of Pharmacy (Honours) will prepare you with the necessary theoretical and practical knowledge to get you on your way to becoming a registered pharmacist.
This four year undergraduate program has been structured to meet the Australian Health Practitioner Regulation Agency (AHPRA) criteria for registration as a pharmacist. It is an integrated program consisting of lectures, practicals, tutorials and experiential learning through clinical placements and simulated learning environments. The program will build upon your existing knowledge of science whilst focusing on material that specifically relates to the knowledge, skills and attributes required as a pharmacist. The program includes opportunities to develop research skills and knowledge in the areas of Personalised Health Care and Health Technologies Assessment, such as Pharmacoeconomics. The provision of health care to Aboriginal and Torres Strait Island People is integrated throughout the program together with the teaching and understanding of cultural diversity in Australia and Internationally, which are critical to professional pharmacy practice.
Pharmacists are one of the most accessible health professionals and work closely with patients to assist them with managing their medicines and disease states as well as promoting health and improving quality of life.  As a pharmacist you will work closely with patients, assisting them to manage medications and diseases as well as provide expertise to promote general health. You will counsel patients on the proper use of medications, provide advice on symptoms, the management of common ailments, prepare and formulate medications and provide health education. Pharmacists are also involved in consultation with doctors and other health care providers to ensure appropriate and safe use and prescribing of medication.
The program contains one elective course in the final year, allowing students to further tailor the program to suit their particular interests. Research skills, including critical appraisal and statistics, together with their application are taught in the final two years of the program, building upon the core cognitive and technical skills obtained during the first two years.
---
Program learning outcomes
On successful completion of the program students will have:
Demonstrated a high level of critical appraisal skills and the ability to critique, debate and justify actions taken based on available evidence
Applied theoretical concepts, professional cognitive and technical skills to develop pharmaceutical care management plans and to analyse, synthesise, modify and implement plans in accordance with available evidence, diversity and the required outcomes
Applied professional cognitive and technical skills of public health issues and initiatives to contribute to health care in local, global and diverse contexts
A high level of communication skills in both oral and written English and the ability to participate in debates and discussions at all levels, including the community, with a high degree of proficiency and intellectual independence
Demonstrated intellectual independence of the application of high level of fundamental science, pharmaceutical and pharmacological knowledge and skills to clinical and professional practice
Cognitive and technical skills essential for independent future learning and have the responsibility and accountability for own learning and professional practice
Cognitive and technical skills of research principles and methods to enable planning and execution of research work with independence and in collaboration with others
A high level of professional commitment, community responsiveness, cultural awareness and high ethical standards of performance to enable professional practice both independently and in collaboration
---
Details
Information correct as at
24th Sep 2017 6:56pm
Program code
12328
AQF level

Level 8 Bachelor Honours Degree

Locations and UAC codes
Mode of delivery
Duration

Australian students - 4 years full-time.
International students - 4 years full-time.

ATAR (2017)

| Location | Cut-off | Median |
| --- | --- | --- |
| Callaghan Campus | 79.00 | 85.63 |

Assumed knowledge
HSC Extension Mathematics (extension 1 or 2) at any level of achievement or - Band 5 or 6 in 2 Unit Maths, English Advanced, Chemistry and Physics.
Recommended studies
Extension Mathematics (extension 1 or 2) at any level of achievement or - Band 5 or 6 in 2 Unit Maths, English Advanced, Chemistry and Physics.
Term type
Semesters
Fees
Managing faculty

Contributing schools

Relevant University rules and policies
CRICOS Code
079931D
---
Click on the headings to show/hide sections of content. Hidden information will not be printed. Hide all sections
Admission information
Admission requirements
Admission to this program is available to Australian students, residents and international students. 
You may also be eligible to receive bonus points if you will be receiving an Australian Tertiary Admission Rank (ATAR).  Find out if you are eligible for bonus points.
Current Australian Year 12 Students:
Apply for entry through UAC. Entry based on ATAR or equivalent.
Non-school leavers and previous Australian Year 12 students:
Apply for entry through UAC. Entry based on:
Previous Year 12 studies and/or
Higher education, tertiary, post-secondary qualifications and/or
Overseas qualifications considered equivalent to Australian qualifications.
Aboriginal and Torres Strait Islander students apply through UAC and have the opportunity to access the Aboriginal and Torres Strait Islander entry program which incorporates an interview process considering personal attributes as well as educational qualifications.
International Students:
International students currently undertaking:
an Australian Year 12 in Australia
an Australian Year 12 outside Australia
an International Baccalaureat (IB) in Australia
Apply for entry through UAC. Entry based on ATAR or equivalent.
All other international students:
Apply direct to International Admissions. Entry based on overseas qualifications considered equivalent to Australian qualifications, as well as satisfying English language requirement.
Year 12 Bonus Point Scheme:
Mathematics (Band 5 or 6) 2 points OR Ext 1 (Band 3 - 4) 4 points OR Ext 2 (Band 2 - 4) 4 points
Chemistry (Band 5 or 6) 2 points
Physics (Band 5 - 6) 2 points
Enrolling in mathematics - Maths placement test
Minimum English language proficiency requirements
All Applicants must demonstrate that they meet the University's English proficiency requirement. Further information regarding English language proficiency requirements can be found at the English Language Proficiency for Admission Policy here.
The IELTS requirement for admission to this program is 7.0 with no sub-test less than 7.0.
---
Credit transfer
If you wish to apply for credit for studies completed at another institution, or if you are changing programs within the University and wish to transfer your credit to the new program, visit the University's credit website and click on 'How to Apply for Credit'.
Please note that time restrictions apply to the granting of credit in this program.
---
Compulsory program requirements
Students will complete substantial supervised clinical practice in a range of diverse clinical contexts including, but not limited to, community pharmacy, primary health care clinics, residential aged care facilities, mental health services and acute care hospitals throughout the Hunter, Central Coast, Mid North Coast and University Department of Rural Health (UDRH) sites.  Rural placements will be mandatory and occur throughout rural and remote New South Wales and other locations in Australia.  Travel, accommodation and related expenses for work-integrated learning/placements will be the responsibility of the student.
Post-admission requirements
NSW Health Verification Requirements

Mandatory NSW Health Verification Requirements must be met. For more information please visit www.newcastle.edu.au/health-medicine-placement

Senior First Aid Certificate

Students must hold a current WorkCover approved Senior First Aid Certificate.
---
Professional recognition
Australian Pharmacy Council
The Bachelor of Pharmacy (Honours) meets the Australian Health Practitioner Regulation Agency (AHPRA) criteria for registration as a pharmacist. Graduates of the program are eligible to apply for registration with the Pharmacy Board of Australia in partnership with the Australian Health Regulation Agency (AHPRA). This program is accredited by the Australian Pharmacy Council and approved by the Pharmacy Board of Australia.
---
Academic requirements for program completion
Total units required
320 units
Program duration
4 years full-time.
International student visa holders who are studying the program on campus are required to enrol full time as per student visa requirements.
Program requirements
Qualification for the award of Bachelor of Pharmacy (Honours) requires the completion of 320 units of approved courses.
The program is available in full-time mode only. Except with the permission of the Pro Vice-Chancellor, a candidate shall complete the program within six years of study from the date of commencement.
---
Program plans
Download a program plan for further details on what you will study. Please refer to the program plan for the year that you commenced or transitioned into this program.
---
Program structure
Students are advised to read their program handbook information in conjunction with the program plans for course sequence/enrolment advice. Please refer to the Program Plan for the year that you commenced, or transitioned into, this program - Program Plans are available above.
Advanced course filters
Courses that are currently unavailable are hidden by default. You can show them by adjusting the advanced course filters above, or clicking the 'show all' links below each section.
Graded Honours and Ungraded Honours Options
Choose either Graded Honours or Ungraded Honours.
Electives
| | |
| --- | --- |
| Complete 10 units of electives to fulfil the requirements of the program. Electives can be used to extend and complement your core studies with more courses in the same field of study, or from areas that might be of interest to you. Electives can be chosen from all courses available at the University that do not have any other conditions (such as a course requisite) applied to them. | 10 units |
---
Honours
All students who complete the requirements of the program will be eligible for Ungraded Honours. High performing students (minimum cumulative GPA of 5.5 at the end of Year 3) may be selected for admission into a Graded Honours stream. Positions within the Graded Honours stream are limited and entry is not guaranteed. Students selected into the Graded Honours stream are required to successfully complete 20 units of research courses as detailed in the Program Plan.The criteria for the determination of class of Honours are detailed in the Bachelor Honours policy [000990] section 5.2.2. Enquiries concerning eligibility for Graded Honours should be directed to the Program Convenor.
---
Additional information
All students can access additional learning development mechanisms provided by the Centre for Teaching and Learning.
Aboriginal and Torres Strait Islander students can draw on the assistance and support provided by the Indigenous Student Support and Development service through The Wollotuka Institute.
Students who have impaired function in their hands or arms, or a visual impairment, will have difficulty pursuing this program. It is highly advisable for any prospective student with such a disability to contact the Faculty to discuss the issue.
The Faculty accepts that it is responsible for providing reasonable accommodations for students with special needs, in liaison with the Student Support Unit, which offers practical assistance and advice to students with a disability or chronic illness. The Faculty will seek advice from the Student Support Unit as to what constitutes "reasonable accommodations" under Anti-Discrimination legislation.
---
International students
All International Students enrolled in the program will be provided with an orientation to familiarise them with the rules, expectations, facilities and services offered by the University. Please visit our International Students website to find out more about the support services available to international students.
---
Special needs
AccessAbility provides advice and reasonable adjustments to Students with a medical or health condition or disability. If you require adjustments to undertake your program,  contact the Student Support Advisors - AccessAbility  before semester or early in the semester. They will work with the Faculty or School to ensure that this happens in a timely manner.
Please note: All students must fulfil the inherent requirements of the programs and courses they are undertaking. While reasonable adjustments can be made, these adjustments cannot compromise academic integrity. It is the student's responsibility to check all the requirements of courses, and consider the effects of any medical condition or disability on their ability to complete course requirements. More information is available online