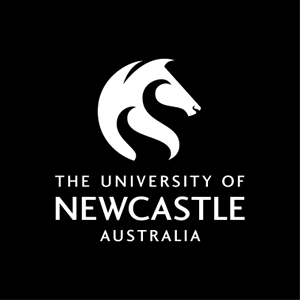 Program handbook
Description
The Bachelor of Oral Health Therapy is aimed at developing and integrating the scientific knowledge and clinical skills required by graduates to work as oral health therapists. Students will provide preventive and simple restorative treatment to individuals, mindful of the dynamic between oral health and general health, the team approach to care and community needs.
---
Program learning outcomes
On successful completion of the program students will have:
Demonstrated current and in-depth knowledge of concepts and theories of relevant biomedical and health sciences that will support contemporary practice in Oral Health Therapy
Competently applied an evidence-based body of knowledge and high level skills to provide safe, preventive and restorative oral health care practice within the scope of practice of an oral health therapist
Communicated effectively with individuals, groups and larger populations in a range of contexts relating to the promotion of oral health and oral health education, including the development and administration of oral health programs
Demonstrated the skills to be lifelong learners in personal and/or professional development
Shown commitment to ethical behaviour and social responsibility as health care professionals
Demonstrated the ability to source and critically evaluate scientific evidence, and develop a capacity to undertake research
---
Details
Information correct as at
22nd Oct 2017 3:27pm
Program code
12390
AQF level

Level 7 Bachelor Degree

Locations and UAC codes
Mode of delivery
Duration

Australian students - 3 years full-time.
International students - 3 years full-time.

ATAR (2017)

| Location | Cut-off | Median |
| --- | --- | --- |
| Ourimbah | 87.00 | 91.20 |

Recommended studies
HSC Chemistry and Biology or equivalent.
Term type
Semesters
Fees
Managing faculty

Contributing schools

Relevant University rules and policies
CRICOS Code
084069F
---
Click on the headings to show/hide sections of content. Hidden information will not be printed. Hide all sections
Admission information
Admission requirements
Admission to this program is available to Australian students, residents and international students. 
You may also be eligible to receive bonus points if you will be receiving an Australian Tertiary Admission Rank (ATAR).  Find out if you are eligible for bonus points.
Current Australian Year 12 students:
Apply for entry through UAC. Entry is based on ATAR or equivalent.
Non school leavers and previous Australian Year 12 students:
Apply for entry through UAC. Entry based on:
previous year 12 studies
higher education, tertiary or post-secondary qualifications and/or
overseas qualifications considered equivalent to Australian qualifications
All International Students:
Apply directly to International Admissions. International applicants must satisfy an English Language proficiency requirement.
Minimum English language proficiency requirements
All Applicants must demonstrate that they meet the University's English proficiency requirement. Further information regarding English language proficiency requirements can be found at the English Language Proficiency for Admission Policy here.
The IELTS requirement for admission to this program is 7.0 with no sub-test less than 7.0  Please be aware that the current standard English language competency for registration as a practitioner in your discipline in most states of Australia is IELTS 7.0.
---
Credit transfer
If you wish to apply for credit for studies completed at another institution, or if you are changing programs within the University and wish to transfer your credit to the new program, visit the University's credit website and click on 'How to Apply for Credit'.
Graduates of the UoN Bachelor of Oral Health applying for entry to the BOHThy will be granted 160 units advanced standing and must complete 80-units of specified dental therapy courses within the BOHT over three years part-time study.  Completion of the Dental Therapy courses on a full-time basis is not available. 
Please note that time restrictions apply to the granting of credit in this program.
---
Compulsory program requirements
Students will complete approximately 500 hours of supervised practice in a variety of settings both locally and nationally as part of their program. Rural placements are offered. Travel, accommodation and related expenses for professional experience will be the responsibility of the student. Students will be required to purchase instrument kits.
Post-admission requirements
Compulsory program requirements - Review of progress
In addition to meeting the University's overall requirements for academic progression, students must satisfactorily complete the following courses in order to progress in their program.
ORHL1104 - Oral Health Therapy Clinical Skills II
ORHL1105 - Oral Health Therapy Clinical Skills III - Dental Hygiene
ORHL2101 - Oral Health Sciences II
ORHL2103 - Oral Health Therapy Clinical Skills IV - Dental Therapy
ORHL2104 - Oral Health Therapy Clinical Skills V - Dental Hygiene
ORHL2107 - Oral Health Therapy Clinical Skills VI - Clinical Practice
ORHL3101 - Oral Health Therapy Clinical Skills VII - Adult Clinical Practice
ORHL3102 - Oral Health Therapy Clinical Skills VIII - Clinical Practice
ORHL3104 - Oral Health Therapy Clinical Skills IX - Clinical Practice
---
Professional recognition
Australian Dental Council
This program is accredited by the Australian Dental Council.
Dental Board of NSW
Graduates will be eligible to register with the Australian Health Practitioner Regulation Agency (AHPRA), Dental Board of Australia as Oral Health Therapists and to practise as dental hygienists and therapists in private and public dental practice and work in oral health promotion in a range of clinical settings.
---
Academic requirements for program completion
Total units required
240 units
Program duration
3 years full-time.
International student visa holders who are studying the program on campus are required to enrol full time as per student visa requirements.
Program requirements
Qualification for the award Bachelor of Oral Health Therapy requires the completion of 240 units. The program consists of 230 units of core courses and 10 units of electives.
All registered health practitioners and education providers have a professional and ethical obligation to protect public health and provide safe healthcare. Students enrolled in this course should be aware that under the National Law (http://www.ahpra.gov.au/About-AHPRA/What-we-do/Legislation.aspx) there is a mandatory obligation for education providers and practitioners to report a student with an impairment that may place the public at substantial risk of harm while undertaking a professional practice placement. For more information please see the UON Student Placement Website or http://www.ahpra.gov.au/Notifications/Make-a-complaint/Mandatory-notifications.aspx.
---
Program plans
Download a program plan for further details on what you will study. Please refer to the program plan for the year that you commenced or transitioned into this program.
---
Program structure
Students are advised to read their program handbook information in conjunction with the program plans for course sequence/enrolment advice. Please refer to the Program Plan for the year that you commenced, or transitioned into, this program - Program Plans are available above.
Advanced course filters
Courses that are currently unavailable are hidden by default. You can show them by adjusting the advanced course filters above, or clicking the 'show all' links below each section.
Electives
| | |
| --- | --- |
| Complete 10 units of electives to fulfil the requirements of the program. Electives can be used to extend and complement your core studies with more courses in the same field of study, or from areas that might be of interest to you. Electives can be chosen from all courses available at the University that do not have any other conditions (such as a course requisite) applied to them. | 10 units |
---
Honours
Admission to the Bachelor of Health Science (Honours) is available to students who achieve the required grade-point average.
---
Additional information
All students can access additional learning development mechanisms provided by the Centre for Teaching and Learning.
Aboriginal and Torres Strait Islander students can draw on the assistance and support provided by the Indigenous Student Support and Development service through The Wollotuka Institute.
Students will be required to purchase clinical instruments and clinical coats; these items cost around $850.00.
---
International students
All International Students enrolled in the program will be provided with an orientation to familiarise them with the rules, expectations, facilities and services offered by the University. Please visit our International Students website to find out more about the support services available to international students.
---
Additional support
AccessAbility provides advice and reasonable adjustments to Students with a medical or health condition or disability. If you require adjustments to undertake your program,  contact the Student Support Advisors - AccessAbility  before semester or early in the semester. They will work with the Faculty or School to ensure that this happens in a timely manner.
Please note: All students must fulfil the inherent requirements of the programs and courses they are undertaking. While reasonable adjustments can be made, these adjustments cannot compromise academic integrity. It is the student's responsibility to check all the requirements of courses, and consider the effects of any medical condition or disability on their ability to complete course requirements. More information is available online