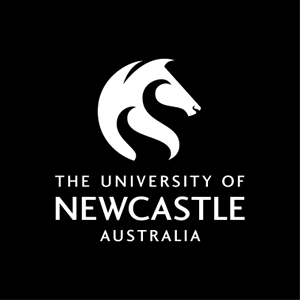 Program handbook
Description
The Bachelor of Natural History Illustration (Honours) is a one year full-time or equivalent part-time program designed to encourage creative, innovative and scientific approaches to the visual interpretation of the natural world.
---
Program learning outcomes
On successful completion of the program students will have:
Advanced knowledge related to the analysis, interpretation and presentation of scientific, studio and field information relevant to the Natural History Illustration discipline
Advanced understanding of discipline related research methodology, terminology and practical application of techniques related to Natural History Illustration. High level of technical competence and related skills as a foundation for research Higher Degree study and to support life-long learning
Applied understanding of the relevance of the theoretical and historical context of Natural History Illustration. Ability to communicate effectively on an advanced level through a range of verbal, written, presentation and/or exhibition skills
Acute knowledge of professionalism and ethics in the context of Natural History Illustration. Acute awareness of Studio and laboratory based occupational health and safety issues
Demonstrated capability to design an Honours project and through research apply focused creative and innovative approaches to the visual interpretation of the Natural World. Recognise and utilise new technologies within the discipline of Natural History Illustration
A level of cultural awareness and appreciation of issues related to bio-diversity and the environment
---
Details
Information correct as at
19th Nov 2017 11:11pm
Program code
11532
AQF level

Level 8 Bachelor Honours Degree

Locations and UAC codes
Mode of delivery
Duration

Australian students - 1 years full-time or part-time equivalent.
International students - 1 years full-time.

ATAR (2017)
Term type
Semesters
Fees
Managing faculty

Contributing schools

Relevant University rules and policies
CRICOS Code
065377G
---
Click on the headings to show/hide sections of content. Hidden information will not be printed. Hide all sections
Admission information
Admission requirements
Applicants for admission must have completed a bachelors degree or four year diploma in Illustration, Fine Art, Design or equivalent with a minimum GPA of 5.0 (Credit Grade Point Average overall) calculated from:
Across the entire degree program; or
Across a major in the proposed discipline of study, if that degree program includes such a major; or
Across 80 units of 3000 level courses (which must include at least 40 units of 3000 level courses in the major where a major exists); or
Where the applicant has completed less than 80 units at 3000 level, a GPA of 5.5 calculated from at least 60 units of 3000 level courses (which must include at least 40 units of 3000 level courses in the major where a major exists).
In exceptional circumstances, the above requirements may be varied with permission of the Head of School and Pro-Vice Chancellor.
No more than two years must have elapsed since completion of the undergraduate degree.
Minimum English language proficiency requirements
All Applicants must demonstrate that they meet the University's English proficiency requirement. Further information regarding English language proficiency requirements can be found at the English Language Proficiency for Admission Policy here.
Additional selection criteria
Additional Form - To apply for entry to this Honours program you will need to apply directly to the Faculty of Science and Information Technology. You need to download and complete two forms: - Direct Admissions Application form; and - Faculty of Science and Information Technology Honours Application Form (End-On Honours). Application forms and instructions on how to apply are available at http://www.newcastle.edu.au/current-students/study-essentials/forms-and-guides Applicants may also be requested to attend an interview and present a portfolio of artwork.
---
Credit transfer
No credit permitted for Honours.
---
Academic requirements for program completion
Total units required
80 units
Program duration
1 years full-time or part-time equivalent up to 3 years maximum.
International student visa holders who are studying the program on campus are required to enrol full time as per student visa requirements.
Program requirements
The Bachelor of Natural History Illustration (Honours) program is offered by the Faculty of Science and Information Technology and is completed over one year of full-time study (or equivalent part-time).To complete the program, students must pass courses totaling 80 units at 4000 level form the list of Approved Courses.
---
Transition arrangements
Students who commenced in the Bachelor of Natural History Illustration (Honours) part time prior to 2015 will complete their studies under the program structure in which they initially enrolled.
---
Program structure
Students are advised to read their program handbook information in conjunction with the program plans for course sequence/enrolment advice. Please refer to the Program Plan for the year that you commenced, or transitioned into, this program - Program Plans are available above.
Advanced course filters
Courses that are currently unavailable are hidden by default. You can show them by adjusting the advanced course filters above, or clicking the 'show all' links below each section.
---
Honours
There are three classes of Honours: Class I, Class II and Class III. Class II will have two divisions, namely Division 1 and Division 2. The grading and marking of End On Honours programs is defined in the Bachelor Honours Policy (Policy 000990)
---
Additional information
All students can access additional learning development mechanisms provided by the Centre for Teaching and Learning.
Aboriginal and Torres Strait Islander students can draw on the assistance and support provided by the Indigenous Student Support and Development service through The Wollotuka Institute.
---
International students
All International Students enrolled in the program will be provided with an orientation to familiarise them with the rules, expectations, facilities and services offered by the University. Please visit our International Students website to find out more about the support services available to international students.
---
Additional support
AccessAbility provides advice and reasonable adjustments to Students with a medical or health condition or disability. If you require adjustments to undertake your program,  contact the Student Support Advisors - AccessAbility  before semester or early in the semester. They will work with the Faculty or School to ensure that this happens in a timely manner.
Please note: All students must fulfil the inherent requirements of the programs and courses they are undertaking. While reasonable adjustments can be made, these adjustments cannot compromise academic integrity. It is the student's responsibility to check all the requirements of courses, and consider the effects of any medical condition or disability on their ability to complete course requirements. More information is available online