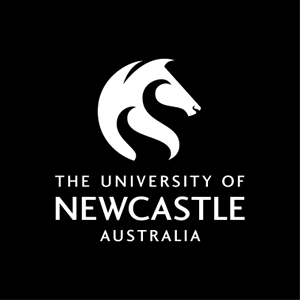 Program handbook
Description
The program offers a pathway for holders of the TAFE NSW Advanced Diploma of Industrial Design to complete a university qualification. The program's courses are based on project-centred learning strategies where students are able to direct the outcome of their learning.
In addition to lectures, there is the opportunity to work on a professional level project. The project can be undertaken in conjunction with an external manufacturer or a mentor.
---
Program learning outcomes
On successful completion of the program students will have:
Knowledge - an ability to apply a thorough knowledge of design fundamentals, material properties, manufacturing processes and the principles and skills which underpin them
Context - an ability to inform their practice through knowledge of historical and cultural precedents, as well as their own experience
Process - an ability to apply a range of design theories, research methods and approaches to design propositions, as well as critical and reflective practices
Communication - an ability to demonstrate effective communication skills, including verbal, written and visual strategies, to communicate design & technical information both in the process of collaboration and to convey autonomous information
Ethics - an ability to demonstrate responsiveness to the societal issues and the needs of the users of their designs, including; application of ethical practices, the role of design decisions within the community and the potential for environmental impacts
Practice - a demonstrated ability to inform their designs through an application of one or more of Points 1 to 5 above, with a focus on project management principles, commercial practicalities, project completion and professionalism
---
Details
Information correct as at
20th Aug 2017 6:06pm
Program code
12020
AQF level

Level 7 Bachelor Degree

Locations and UAC codes
Mode of delivery
Duration

Australian students - 1 years full-time or part-time equivalent.
International students - 1 years full-time.

ATAR (2017)

| Location | Cut-off | Median |
| --- | --- | --- |
| Callaghan Campus | N/A | - |

Term type
Semesters
Fees
Managing faculty

Contributing schools

Relevant University rules and policies
CRICOS Code
061627D
---
Click on the headings to show/hide sections of content. Hidden information will not be printed. Hide all sections
Admission information
Admission requirements
Admission to this program is available to Australian students, residents and international students.
Application for domestic students is via the Online Direct Admission Application Form - http://www.newcastle.edu.au/__data/assets/pdf_file/0017/82034/Direct-Admission-Application-Form.pdf following successful completion of a TAFE NSW Advanced Diploma of Industrial Design (or approved equivalent).  Please email the completed application form to admissions@newcastle.edu.au as soon as possible but no later than 31 January 2017.
Admission information for international students can be found at here. 
Minimum English language proficiency requirements
All Applicants must demonstrate that they meet the University's English proficiency requirement. Further information regarding English language proficiency requirements can be found at the English Language Proficiency for Admission Policy here.
---
Credit transfer
If you wish to apply for credit for studies completed at another institution, or if you are changing programs within the University and wish to transfer your credit to the new program, visit the University's credit website and click on 'How to Apply for Credit'.
Applicants are required to have successfully completed a TAFE NSW Advanced Diploma of Industrial Design (Program Code 10221NAT), TAFE NSW Advanced Diploma in Product Design and Development (7555), TAFE NSW Advanced Diploma of Product Design and Innovation (19220) or approved equivalent qualification from a recognised AQF provider.
---
Academic requirements for program completion
Total units required
240 units
Program duration
1 years full-time or part-time equivalent up to 4 years maximum.
International student visa holders who are studying the program on campus are required to enrol full time as per student visa requirements.
Program requirements
The program consists of 240 units. However, students who have completed a TAFE NSW Advanced Diploma of Industrial Design or approved equivalent studies at a university, institute of technology or polytechnic either in Australia or overseas, will receive 160 units of credit, therefore requiring completion of 80 units of study in order to be awarded the degree.
---
Program plans
Download a program plan for further details on what you will study. Please refer to the program plan for the year that you commenced or transitioned into this program.
Additional documents
---
Transition arrangements
As programs are regularly reviewed and updated, some students may experience changes to their program of study during the course of their enrolment, which may require transition arrangements.
Students affected by changes to their program are advised to review any documentation contained in the "Additional Information" section (located towards the top of this page), in the first instance. Any further questions should be directed to the Program Convenor or Student Hub.
---
Program structure
Students are advised to read their program handbook information in conjunction with the program plans for course sequence/enrolment advice. Please refer to the Program Plan for the year that you commenced, or transitioned into, this program - Program Plans are available above.
Advanced course filters
Courses that are currently unavailable are hidden by default. You can show them by adjusting the advanced course filters above, or clicking the 'show all' links below each section.
---
Additional information
All students can access additional learning development mechanisms provided by the Centre for Teaching and Learning.
Aboriginal and Torres Strait Islander students can draw on the assistance and support provided by the Indigenous Student Support and Development service through The Wollotuka Institute.
---
International students
All International Students enrolled in the program will be provided with an orientation to familiarise them with the rules, expectations, facilities and services offered by the University. Please visit our International Students website to find out more about the support services available to international students.
The Faculty has appointed School International Student Advisors whose roles are to provide a structured and proactive program of support to the Faculty's on-campus international students. This support is additional to that provided by the University's Student Support Services and the local support offered by teaching staff in one-to-one studio situations.
---
Special needs
AccessAbility provides advice and reasonable adjustments to Students with a medical or health condition or disability. If you require adjustments to undertake your program,  contact the Student Support Advisors - AccessAbility  before semester or early in the semester. They will work with the Faculty or School to ensure that this happens in a timely manner.
Please note: All students must fulfil the inherent requirements of the programs and courses they are undertaking. While reasonable adjustments can be made, these adjustments cannot compromise academic integrity. It is the student's responsibility to check all the requirements of courses, and consider the effects of any medical condition or disability on their ability to complete course requirements. More information is available online