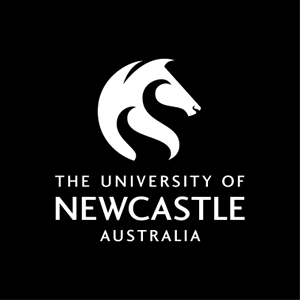 Currently enrolled, continuing students looking for the previous version of this program should refer back to the: Bachelor of Engineering (Honours) (Computer) / Bachelor of Computer Science (pre 2017)
For addtional information about this degree you can refer to the pages for the corresponding single degrees:
Bachelor of Engineering (Honours) (Computer Systems), and Bachelor of Computer Science
Program handbook
Description
Computer scientists work on challenging programming tasks, develop new software technologies and new ways to use computers. The field spans complex problem solving, artificial intelligence, robotics, computer graphics, digital forensics, bioinformatics, web development and data security. Computer science is fundamental to many everyday technologies like mobile phones, learning systems, online shopping, navigation systems, social media, computer games and programmable appliances.
Computer systems engineers are experts in software development, electronic hardware design and networking. They design, build and test computer hardware and interface hardware to other equipment and networks. They also write the software with which the end user interacts.
The Bachelor of Engineering (Honours) (Computer Systems) program covers the theoretical and practical knowledge required to create a computing system from inception. It enables students to innovate a computer system as part of an existing engineering system such as a controller of industrial plant or equipment. The degree focusses on underlying principles and techniques so that graduates are able to learn and apply new technologies as they emerge in the future.
This double degree program enables students to gain expertise in both areas, with a special emphasis on the elements where these disciplines interact.
---
Program learning outcomes
On successful completion of the program students will have:
Program Learning Outcomes as per those for the single degree programs
---
Details
Information correct as at
23rd Oct 2017 11:13pm
Program code
40088
AQF level

Level 8 Bachelor Honours Degree

Locations and UAC codes
Mode of delivery
Duration

Australian students - 5 years full-time or part-time equivalent.
International students - 5 years full-time.

ATAR (2017)

| Location | Cut-off | Median |
| --- | --- | --- |
| Callaghan Campus | 84.55 | 87.85 |

Assumed knowledge
HSC Mathematics (Band 5 or above) or equivalent. Study of one science-related subject would also be an advantage (Physics or Chemistry preferred).
Recommended studies
HSC Mathematics Extension 1 or equivalent. Study of one science-related subject would also be an advantage (Physics or Chemistry preferred).
Term type
Semesters
Fees
Managing faculty

Contributing schools

Relevant University rules and policies
CRICOS Code
088927C
---
Click on the headings to show/hide sections of content. Hidden information will not be printed. Hide all sections
Admission information
Admission requirements
Admission to this program is available to Australian students, residents and international students.  Admission information for Australian students and residents is available online here. Admission information for international students can be found here. You may also be eligible to receive bonus points if you will be receiving an Australian Tertiary Admission Rank (ATAR).  Please visit our website to see if you are eligible.
International student visa holder applicants are advised that they are able to enrol in this program for commencement in Semester 1 only (there will be no mid-year intakes).
The UAC code for this program is 482620.
Enrolling in mathematics - Maths placement test
Minimum English language proficiency requirements
All Applicants must demonstrate that they meet the University's English proficiency requirement. Further information regarding English language proficiency requirements can be found at the English Language Proficiency for Admission Policy here.
---
Credit transfer
If you wish to apply for credit for studies completed at another institution, or if you are changing programs within the University and wish to transfer your credit to the new program, visit the University's credit website and click on 'How to Apply for Credit'.
---
Compulsory program requirements
Requirements for qualification of this award include completion of at least 12 weeks of industrial experience of a nature acceptable to the Faculty Board. Students are encouraged to obtain and to report on a substantial block of this experience at one time but several shorter periods not less than 2 weeks duration will be accepted.
---
Professional recognition
Australian Computer Society
Engineers Australia
---
Academic requirements for program completion
Total units required
400 units
Program duration
5 years full-time or part-time equivalent up to 12 years maximum.
International student visa holders who are studying the program on campus are required to enrol full time as per student visa requirements.
Program requirements
For all combined programs and in accordance with the Combined Degree Principles and Structures Guideline [000992], the core and minimum requirements for each single degree component must be met in each combined program. Consideration is given to overlapping courses and/or content where applicable, but to also ensure that accreditation is not compromised. 
In the Bachelor of Engineering (Honours) (Computer Systems)/Bachelor of Computer Science program, students are required to complete 400 units. 
For the Computer Systems and Robotics Major, 370 units are core courses, 20 units are compulsory courses, and 10 units are directed courses.
For the Software Development Major, 360 units are core courses, 30 units are compulsory courses, and 10 units are directed courses.
For the Data Science Major, 350 units are core courses, 40 units are compulsory courses, and 10 units are directed courses.
Elective courses give students the opportunity to broaden their skills and knowledge in their own or another engineering discipline; or specialise in areas such as business, maths or science; or undertake study overseas. 
The program has a duration of 5 years full time (or part time equivalent). It is possible for a student to 'step out' with a single degree award only and not complete the combined program they are enrolled in. In order to accomplish this, a student would be required to complete the single degree requirements for their preferred degree and may be required to complete any omitted courses. A student wishing to 'step out' with a single degree should contact their program convenor or program advisor for further information.
This program can be completed in five years. However, a student's choice of directed courses may lead to timetabling issues that may extend the duration of their program. Students are advised to consult with their program convenor regarding their academic program.
Please note that if you undertake courses that are not in your approved program, you will be liable for additional fees for those courses. This is in addition to the fees associated with your normal program of study.
Students with a Band 1 or 2 in the NSW HSC course Extension 1 Mathematics OR who have completed NSW HSC Extension 2 Mathematics (or their interstate/international equivalents) are able to complete the higher level MATH1210/MATH1220 Mathematical Discovery 1/Mathematical Discovery 2 course in lieu of MATH1110/MATH1120. Please contact your program advisor if you wish to discuss this option.
---
Program plans
Download a program plan for further details on what you will study. Please refer to the program plan for the year that you commenced or transitioned into this program.
---
Program structure
Students are advised to read their program handbook information in conjunction with the program plans for course sequence/enrolment advice. Please refer to the Program Plan for the year that you commenced, or transitioned into, this program - Program Plans are available above.
Advanced course filters
Courses that are currently unavailable are hidden by default. You can show them by adjusting the advanced course filters above, or clicking the 'show all' links below each section.
---
Additional information
All students can access additional learning development mechanisms provided by the Centre for Teaching and Learning.
Aboriginal and Torres Strait Islander students can draw on the assistance and support provided by the Indigenous Student Support and Development service through The Wollotuka Institute.
---
International students
All International Students enrolled in the program will be provided with an orientation to familiarise them with the rules, expectations, facilities and services offered by the University. Please visit our International Students website to find out more about the support services available to international students.
---
Additional support
AccessAbility provides advice and reasonable adjustments to Students with a medical or health condition or disability. If you require adjustments to undertake your program,  contact the Student Support Advisors - AccessAbility  before semester or early in the semester. They will work with the Faculty or School to ensure that this happens in a timely manner.
Please note: All students must fulfil the inherent requirements of the programs and courses they are undertaking. While reasonable adjustments can be made, these adjustments cannot compromise academic integrity. It is the student's responsibility to check all the requirements of courses, and consider the effects of any medical condition or disability on their ability to complete course requirements. More information is available online