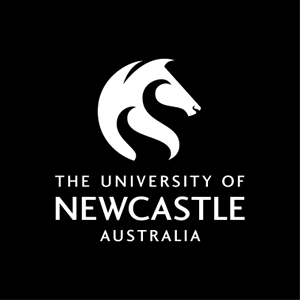 Course handbook
Description
The final year of the social work degree builds on learning from the three previous years of study in the BSW program. This course focuses on advanced theory and practice issues with a focus on interpersonal intervention skills relating to individual, group and community practice.
---
Availability
---
Replacing course(s)
This course replaces the following course(s): SWRK4001. Students who have successfully completed SWRK4001 are not eligible to enrol in SWRK4300.
---
Learning outcomes
On successful completion of the course students will be able to:
1. An advanced awareness of their own values and how these impact interpersonal interactions with others, as well as a capacity to re-evaluate these values with reference to the requirements of professional practice.
2. A high level of self-awareness and open transparent practice that is responsive to feedback from clients, peers, supervisors and teaching staff
3. A high level of effective communication in a range of contexts including presenting information clearly and concisely, providing feedback in a clear, balanced and constructive way, and adapting the means and language of communication to meet the needs of a specific situation.
4. A critical understanding of the application of the AASW Code of ethics and knowledge of a range of perspectives and theoretical frameworks that influence professional practice
5. The advanced application of knowledge from a range of theoretical frameworks, models and approaches to assessment and intervention with clients, paying particular attention to work with people from culturally and linguistically diverse groups
6. Demonstrate effective collaboration with peers and others in the contexts of team work and delivery of direct social work services to clients
---
Content
Brief Intervention Models
Skills in working with people with mental health issues
Skills in working with grief and loss issues
Family Therapy
Narrative Therapy
Other practice models, approaches and frameworks used in direct social work practice
---
Requisite
To enrol in this course, student must be active in the Bachelor of Social Work (Honours) program and have successfully completed or be concurrently enrolled in SWRK4009.
---
Assumed knowledge
SWRK3002, SWRK3005 and SWRK3300
---
Assessment items
Written Assignment: Written assignment
Practical Demonstration: Skills asssessment
Presentation: Group work task *
* This assessment has a compulsory requirement.
---
Compulsory Requirements
In order to pass this course, each student must complete ALL of the following compulsory requirements:
Course Assessment Requirements:
Presentation: Pass Requirement - Students must pass this assessment item to pass the course. - Students must successfully complete this assessment tasks to pass the course.
---
Contact hours
Callaghan
Workshop
Face to Face On Campus 3 hour(s) per Week for 13 Weeks