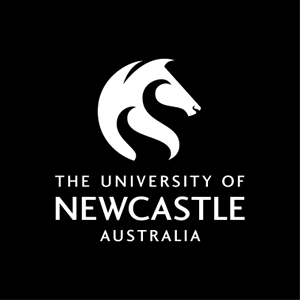 Course handbook
Description
In SPSW4010 students are introduced to key debates and perspectives on theory and methods in Social Policy and Administration. Topics such as the philosophical underpinnings of social research, the links between theory and method, ethical issues, justification of methodology and specific methods are explored. Students attend seminars and complete assessment related to their thesis topic, including literature reviews, a research proposal and an ethics application (where relevant). Students also attend a series of professional development workshops to enhance their scholarly abilities. These courses articulate with the topic-specific readings students do in consultation with their supervisors, and provide the foundation upon which students construct, conduct and write-up their research in the form of a thesis.
This course builds advanced knowledge and understanding of historical, ideological, political and economic backgrounds to Australian social arrangements. Introduces students to the social policy process of formulation, implementation and evaluation. Processes and elements of the policy analysis framework are utilised to closely examine some social policy domains (e.g. social security, health, education, housing, employment, disability, community mental health, corrections and policing) as well as the impact of several policies on the patterns of welfare experienced by people within major population groupings (e.g. immigrants, refugees, Aboriginal and Torres Strait Islander peoples).
The Honours program provides students with an opportunity to pursue their undergraduate studies to a high level in an additional year of research-orientated study. It gives students a strong base from which to pursue further study or to gain employment that requires high-level conceptual, analytic, research and communication skills. Students undertaking the fourth year will expand their knowledge of an area of study to a degree not possible within a three-year course.
---
Availability
Not currently offered.
This Course was last offered in Semester 1 - 2017.
---
Learning outcomes
On successful completion of the course students will be able to:
1. Demonstrate a grounded knowledge of Social policy as a domain of social science theory, practice and inquiry.
2. Demonstrate a capacity to comprehend key intellectual issues, debates and problematics in social policy studies.
3. Demonstrate an ability to comprehend and apply techniques of evaluating, analysing and synthesising complex academic and social phenomena.
4. Display and apply skills necessary to posit, interrogate and answer a significant research question through the sophisticated use of appropriate theory and method.
5. Demonstrate appropriate skills required to produce and present an insightful and critically reflective thesis in Social Policy Studies after devising and executing a program of study and research to the required Honours standard.
6. Display core competencies in the writing of an extensive and sophisticated text deriving from the developed capacity to apply, systemically and rigorously, the principles of critical scholarship within a broad social policy framework.
---
Content
The Honours program in Social Policy Studies in welfare consists of both coursework and research elements:
One semester of coursework which provides students with an in-depth coverage of theoretical and methodological study.
The theory and research methods framework draws on:
historical analysis of the social context and the way societies respond to issues;
sociological analysis and critique of wider social structures;
processes and ideological debates;
post-structuralist critiques; and
explores various quantitative, qualitative and combined approaches to contemporary policy research.
---
Requisite
This course is only available to students enrolled in the Bachelor of Social Science (Honours) program.
---
Assumed knowledge
A major in the appropriate discipline with a minimum credit grade average.
---
Assessment items
Presentation: Written assessment and oral presentation 1
Presentation: Written assessment and oral presentation 2