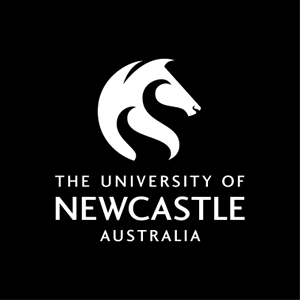 Course handbook
Description
This course requires students to integrate real world skills and experience with theoretical concepts and knowledge obtained during their program. Students will undertake work-integrated placement or similar community learning and/or leadership activities to position themselves for a career upon graduation. This is achieved through integrating real world skills and experience with work-integrated, experiential learning supported by appropriate readings and career guidance. High achieving students are able to expand the theoretical knowledge and skills developed in their undergraduate program, and apply knowledge and skills in an external context.
Students will be able to undertake their work integrated learning placement in a broad spectrum of work environments (within or outside the University) such as business, community/voluntary organisations, industry, research labs etc. It is the student's responsibility to organise this placement or similar external activity before commencing this course, and to obtain written approval from the relevant Program Convenor or Course Coordinator, who will ensure that the placement does not adversely affect other existing placement courses of the University. Further details appear under 'Content' below. Direction will be provided on-site by a placement supervisor. Admission is based on merit and the number of places available may be restricted. Students should enquire through the Course Coordinator or Program Convenor.
---
Availability
Not currently offered.
This Course was last offered in Semester 2 - 2014.
---
Learning outcomes
On successful completion of the course students will be able to:
1. Develop a career plan, incorporating their academic program and work interests;
2. Develop experience in work integrated community / service learning / leadership;
3. Develop skills required for the workplace, including communication and team work;
4. Be able to reflect on, and apply, practically what has been learnt theoretically within their program;
5. Understand the array of skills required and opportunities available within their chosen career
---
Content
In order to apply for admission into this course students will be required to present to the course coordinator:
an up-to-date CV;
a final draft of the letter of application to the host organisation;
contact details of the workplace supervisor at the host organisation;
a 'Program of Activity Agreement' signed by the student and workplace supervisor, which will also be signed by the Course Coordinator and is to be resubmitted by the student with their final report.
During the semester and before commencing the placement students must attend a short lecture series to cover course requirements, assessment processes, career development and planning, and workplace issues including professional standards of conduct, Equity and Diversity and OH&S requirements.The diary / reflective journal submitted for assessment should show evidence of:
(i) the student's appreciation of the nexus between theory developed in their degree program and actual practice;
(ii) the application and development of skills that reflect the graduate outcomes of the degree program.
(iii) how the placement and the development of these skills relates to the student's career aspirations;
(iv) appreciation of appropriate standards of conduct and workplace requirements including OH&S requirements;
(v) critical reflection on improvements that could be implemented in the workplace / placement organisation / placement activity.
---
Assumed knowledge
Successful completion of at least 140 units at 1000/2000 level.
---
Assessment items
Written Assignment: Document Submission
Report: Supervisor Report
Report: Placement Report
---
Compulsory Requirements
In order to pass this course, each student must complete ALL of the following compulsory requirements:
General Course Requirements:
Practical: Induction Requirement - Students must attend and pass the induction requirements before attending these sessions. - In order to participate in this course students must complete a compulsory safety induction.