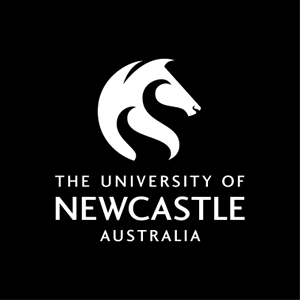 Course handbook
Description
Clinical placements provide students with opportunities (a) to observe clinical practice by qualified professionals; (b) to apply, under supervision, the knowledge and skills they have acquired in assessment, formulation, intervention, evaluation and reporting; (c) to receive feedback on their performance; and (d) to gain experience in the planning and organisation of services. Each placement is normally of 62 days duration, at a rate of 2 days a week for approximately 31 weeks, totalling 500 hours. Placements are available in a wide range of settings.
---
Callaghan
Semester 2 - 2017
Semester 1 - 2018
Semester 2 - 2018
---
Learning outcomes
On successful completion of the course students will be able to:
1. Establish appropriate relationships with their clients and/or the clients carers and obtain relevant information from them.
2. Select and administer appropriate instruments for assessment, and analyse and evaluate the results
3. Integrate and interpret information from a range of sources in order to arrive at a formulation (describe clients problems within a psychological framework).
4. Devise and implement an action plan which is evidence based and clearly derived from the formulation.
5. Monitor and evaluate the effects of the action plan and make modifications as required.
6. Provide clear, accurate, and relevant verbal and written reports of their activities.
7. Conduct themselves in a professional and ethical manner.
8. Understand the organisation of the clinical unit and work effectively and co-operatively within that organisation.
---
Content
Introduction to the placement setting, including points of decision making, channels of communication, roles and functioning of key staff.
Observation of the supervisors clinical work, including reports of clinical activity.
Attendance at and participation in staff meetings.
Instruction and guidance in ethical and professional conduct, the choice of assessment instruments, the development and evaluation of psychological formulations and action plans, and the construction of reports.
Feedback on and supervision of the students' clinical work, including report writing
---
Review of Progress
This course is a compulsory program requirement for students in the following program(s):
In addition to meeting the University's overall requirements for academic progression, students enrolled in these program(s) must satisfactorily complete this course in order to progress in their program.
---
Requisite
This course is only available to students enrolled in PhD (Clinical Psychology)
---
Assumed knowledge
It is assumed that students will have completed a four-year program in Psychology which included course(s) on abnormal psychology and which has been accredited by the Australian Psychological Society. For all placements except those in the University Clinic, it is assumed that students have some experience of working with clients in a clinical setting. It is also assumed that students will have completed the courses Counselling and Clinical Intervention (PSYC6502) and Professional and Ethical Practice (PSYC6501) or that they are taking these courses concurrently.
---
Assessment items
Written Assignment: Clinical Activity Report (Case Study) *
* This assessment has a compulsory requirement.
---
Compulsory Requirements
In order to pass this course, each student must complete ALL of the following compulsory requirements:
Course Assessment Requirements:
Written Assignment: Pass Requirement - Students must pass this assessment item to pass the course. - This assessment has a Compulsory Course Component with a requirement that the student be judged to have performed 'at or above the level expected for the stage of training'. Assessment of this course requires the submission of: 1. Supervisor's evaluation of clinical competence; and 2. Placement log book With the evaluation confirmed by a Committee (including the program convenor). This item is not deemed complete without the submission of the logbook.
Pre-Placement Requirements:
NSW Health Verification Requirements - Mandatory NSW Health Verification Requirements must be met.
WHS Requirement - Students must complete a Workplace Safety Induction or Risk Assessment.
National Police Certificate - Students must complete a National Police Check.
---
Contact hours
Callaghan
Practicum
Face to Face Off Campus 16 hour(s) per Week for Full Term
A total commitment of 62 days.