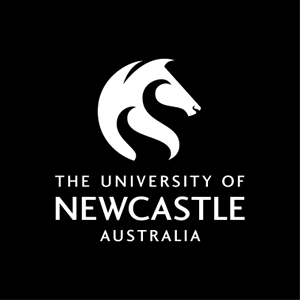 Course handbook
Description
Challenging Political Discourses examines the development of a distinctively feminist approach to political knowledge. It will explore the development of feminist political theory from the perspective of the feminist thinkers in the context of their own times addressing issues and political dynamics of their day. The course is designed around a research or inquiry-based learning process in which students take a leading role in determining which thinkers should be considered as contributors to feminist political theory, why they should be so considered, what was the nature of their contribution, and how these contributions might have challenged the dominant political ideas of their time. Emphasis will also be given to the conceptual development of feminist political ideas especially concepts such as 'patriarchy', 'sex' and 'gender' and the ways in which these continue to shape our understandings of politics, power, nature, human nature, democracy, sovereignty and time
---
---
Learning outcomes
On successful completion of the course students will be able to:
1. Demonstrate their acquisition of core analytical and critical skills in the study of politics.
2. Demonstrate their in-depth knowledge and understanding of multiple feminist perspectives, theories and practices.
3. Analyse contemporary social, economic and political relations using these frameworks and theories.
4. Demonstrate a broad understanding of the concept of power and subjectivity and the way these infuse gender relations and gendered practices of power within society.
5. Demonstrate reflexive skills to foster an engagement with research and scholarship that is attentive to difference, diversity and power.
6. Demonstrate an understanding of the relationships between theory and practice, scholarship and community.
---
Content
Course content will include but will not be limited to the following topics:
Origins of feminist discourse
Discussion of various modern feminist thinkers over the past 500 years
Analysis of key concepts and terms such as gender, patriarchy, sexual identity, power, subjection, and citizenship.
---
Requisite
This course has similarities to POLI3120. If you have successfully completed POLI3120 you cannot enrol in this course.
---
Assumed knowledge
10 units in Politics at 1000 level or 30 units of non politics courses at 1000 level.
---
Assessment items
Essay: Major Essay
Project: Research Project
Online Learning Activity: Discussion Board
Tutorial / Laboratory Exercises: Semester Working Group (SWG) Activities
---
Contact hours
Callaghan
Integrated Learning Session
Face to Face On Campus 2 hour(s) per Week for Full Term
Students are expected to complete 4 hours of guided learning via online preparation, lectures, interactive workshops, tutorials, discussion groups or self-directed learning and an additional 6 hours of independent study per week.