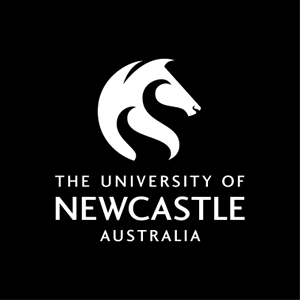 Course handbook
Description
This course includes a series of seminars on professional issues including health promotion, falls prevention, the podiatry professional association and registration and specialist areas of practice. The aim is to ensure students knowledge of the podiatry profession and opportunities in both the private and public health sectors. This course also provides students with advanced seminars on topics of particular and current professional relevance.
---
Ourimbah
Semester 2 - 2017
Semester 2 - 2018
---
Learning outcomes
On successful completion of the course students will be able to:
1. Demonstrate appropriate knowledge of the process of establishing and maintaining ethical evidence based practice in the podiatry clinical environment
2. Explain the importance of health promotion and education in improving overall health and well-being within the community
3. Understand the nature of qualitative statistics and how this type of research relates to podiatry practice
4. Apply and document principles of business and administrative management as they relate to podiatry practice including marketing, professional growth and forecasting and maintaining the practice environment
5. Describe relevant contracts of employment, tax legislation, occupational health and safety and medico legal insurance relevant to podiatry practice
6. Understand the roles of registration board and professional associations and bodies to the practitioner and the profession
7. Have a working knowledge of contractual agreements and practitioner obligations for service to clients through the Department of Veterans_ Affairs, Medicare (including Enhanced Primary Care scheme) , private health insurers and Workers Compensation
8. Describe the diverse roles of podiatry within the community and be aware of the demands upon practitioners fulfilling these positions
9. Develop skills in intra and inter professional communication including networking, conflict resolution and complaint handling
---
Content
Integrating evidence into the work place-practical workshop
Professional practice
Marketing and finance
Practice management
Personnel management
Insurance; professional liability, property, WorkCover
Professional organisations, associations, unions
Department of Veterans Affairs
Podiatrists' Registration Boards
Health Promotion and Education in Podiatry
Professional issues; time and stress management
Specialist podiatry practice including the following:
Surgery
High risk foot clinics
Special interest private practice
---
Requisite
This course is only available to students enrolled in the Bachelor of Podiatry program.
---
Assumed knowledge
Advanced podiatric theoretical and clinical skills, this course is not recommended for students who have not completed at least the second year of the Bachelor of Podiatry program.
---
Assessment items
Written Assignment: Health education and promotion letter
Written Assignment: Risk assessment and rationale
Written Assignment: Business Plan
Written Assignment: Seed grant funding proposal
Portfolio: Professional portfolio *
* This assessment has a compulsory requirement.
---
Compulsory Requirements
In order to pass this course, each student must complete ALL of the following compulsory requirements:
General Course Requirements:
Seminar: Attendance Requirement - Students must attend a minimum number of these sessions. - Students are required to attend the professional seminar series. Students not meeting the attendance requirements due circumstances other then concurrent external placement will not meet the compulsory course component requirements for the course.
Course Assessment Requirements:
Portfolio: Pass Requirement - Students must pass this assessment item to pass the course. - A pass grade for all components of the professional portfolio is required to achieve an overall pass.
---
Contact hours
Ourimbah
Self-Directed Learning
Self-Directed 6 hour(s) per Week for Full Term
Seminar
Face to Face On Campus 35 hour(s) per Term Full Term