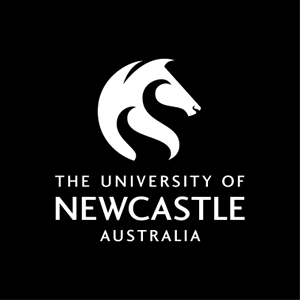 Course handbook
Description
This course will extend students' existing knowledge of podiatric biomechanics and introduces them to theoretical and clinical application of these skills to the specialist area of clinical biomechanics. This course develops skill in the area of podiatric biomechanics and integrates existing knowledge with advanced gait analysis and measurement techniques to provide comprehensive knowledge of biomechanical function and assessment of the lower limb. Students will learn to use common quantitative gait analysis tools and develop their capacity to critically appraise research relevant to podiatric biomechanics.
---
Availability
---
Learning outcomes
On successful completion of the course students will be able to:
1. Describe and explain the basic principles of motion
2. Explain the effects of loading on human tissues
3. Demonstrate competency in the use of selected quantitative tools to assess human motion
4. Critically evaluate literature in the area of podiatric biomechanics
5. Demonstrate skill in practical aspects of measurement with emphasis on issues of reliability and validity of currently used measures
6. Critically appraise the field of biomechanics, understanding the limitations and applications of currently used techniques
7. Integrate the theory and practice and biomechanics and how this relates to a clinical setting and the provision of evidence based practice
8. Discuss in detail the features of commonly encountered research designs and critically appraise research articles across the spectrum of research designs
---
Content
Review basic biomechanics of motion
The human gait cycle
Quantitative methods of gait analysis
Kinematics and kinetic of human motion
Quantitative measurement techniques
Plantar pressure analysis
Balance and posture
Research methods
---
Requisite
This course is only available to students enrolled in the Bachelor of Podiatry program. Pre-requisite - successful completion of PDTY2203 and PDTY2103
---
Assumed knowledge
Biomechanics; Podiatric pathomechanics; Podiatric biomechanical theory; Sports podiatry
---
Assessment items
In Term Test: Exam Mid-semester
Formal Examination: Formal Written Exam
Written Assignment: Written Assignment *
* This assessment has a compulsory requirement.
---
Compulsory Requirements
In order to pass this course, each student must complete ALL of the following compulsory requirements:
Course Assessment Requirements:
Written Assignment: Pass Requirement - Students must pass this assessment item to pass the course.
Pre-Placement Requirements:
First Aid Certificate - students must complete a First Aid Certificate issued by an approved provider.
---
Contact hours
Ourimbah
Lecture
Face to Face On Campus 2 hour(s) per Week for 12 Weeks
Practical
Face to Face On Campus 2 hour(s) per Week for 4 Weeks
Tutorial
Face to Face On Campus 2 hour(s) per Week for 8 Weeks