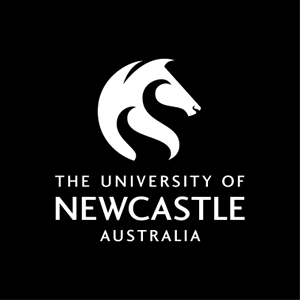 Course handbook
Description
Provides the essential legal framework for students to understand how the law functions, both as a tool to improve the environment and health and safety, and as part of the background against which other techniques for improvements must operate. It provides a sound knowledge of the specific discipline of law as it relates to environmental and occupational health and safety; and outlines the major pieces of legislation governing environmental planning, environmental and public health, and occupational health and safety. It assists students in understanding the role of decision-making in EOHS and contributes to students' analytical, problem solving and written communication skills.
The course is only offered externally in Singapore.
---
PSB Singapore
Trimester 3 - 2017 (Singapore)
Trimester 3 - 2018 (Singapore)
---
Learning outcomes
On successful completion of the course students will be able to:
1. Discuss the nature of law making and operation in Singapore;
2. Describe the legal system and how it relates to the operation of environmental and occupational health and safety;
3. Develop a critical understanding of occupational health and safety legislation;
4. Develop a critical understanding of environmental and public health, and environmental planning legislation;
5. Discuss the concepts of negligence and liability in relation to environmental and occupational health and safety laws;
6. Discuss remedies available for breaches of legal standards;
7. Appreciate the ethical issues inherent in operating as a safety or environmental control professional.
---
Content
Structure and functions of law and legal institutions in Singapore;
Examination of the operation of the laws governing occupational and environmental health and safety;
OHS legislation;
Factories Act and Regulations;
Fire Safety Act and Regulations;
Radiation Protection Act
Workmans' Compensation Act and practices;
Environmental and public health legislation;
Environment Public Health Act and Regulations (Public Cleansing, Food Hygiene, Environmental Control Officers);
Control of Vectors and Pesticides Act;
Infectious Diseases Act;
Environmental Pollution Control Act;
Sewerage and Drainage Act;
Negligence and liability.
Changes may be made from time to time to ensure that the latest developments are incorporated
---
Requisite
This course is not only available to students enrolled in the Bachelor of Environmental & Occupational Health & Safety program, but also non-award students. No change for entry criteria (entry criteria will be the same as that for students in the bachelor's program).
---
Assessment items
In Term Test: Class Test
Written Assignment: Essay / Written Assignment
Formal Examination: Examination: Formal
---
Contact hours
PSB Singapore
Lecture
Face to Face On Campus 40 hour(s) per Term Full Term
Contact hours are not regular or on a weekly basis, since delivery will take place on some week-ends and evenings, ie, there will be some intensive block teaching. Total face to face contact will be 40 hours.