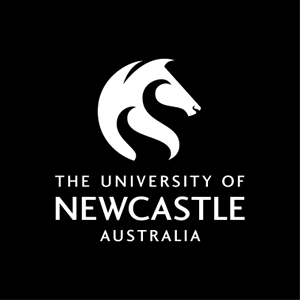 Course handbook
Description
This course allows students to develop a program aimed at a specific area of occupational therapy practice previously identified by the student in OCCT4112. The course requires the student to design the program and to identify strategies to meet the identified aim and objectives through occupation.
The student will experience the stages in program development. The program will include a fully developed plan including aim and objectives, service delivery methods based on occupation, the inclusion of literature to support the methods chosen and methods for evaluating the program's success for the institution and the consumer. The overall program will be justified using relevant occupational therapy theory with the theoretical assumptions and evidence for interventions linked with program content. The course will discuss standard outcome measures used in occupational therapy practice. The course provides an opportunity to develop knowledge in an area of interest and to present their program to peers and clinicians.
---
Availability
Not currently offered.
---
Replacing course(s)
This course replaces the following course(s): OCCT4112. Students who have successfully completed OCCT4112 are not eligible to enrol in OCCT4212.
---
Learning outcomes
On successful completion of the course students will be able to:
1. Design an occupational therapy program to meet the needs of consumers of occupational therapy services.
2. Present a clear rationale for the proposed program or intervention (or outcome) in response to the identified needs.
3. Produce aims and objectives with an occupation focus and based in a theoretical model of practice.
4. Critique the literature to provide clear reasons for the choice of program delivery and content.
5. Clearly indicate the standardised and/or non standardised methods of evaluation, used to establish program outcomes.
6. Present a clear outline of the proposed content of the session/components and any requirements essential to the success of the program.
7. Effectively and accurately use APA referencing conventions.
8. Demonstrate correct use of spelling, grammar and academic style.
---
Content
Fixed resource stream (lectures)
The course content reflects the course objectives and focuses on the knowledge and skills required to plan an effective program of occupational therapy intervention.

The lectures will cover the use of occupational therapy models as a framework for program design as well as how to apply these models to program design. How to use frames of reference to guide content, and how to base aims and objectives on theoretical assumptions. It will also explore how occupation can be used to meet a wide range of program objectives. The course will also include a review of outcome measures for evaluating program objectives.
---
Requisite
OCCT4212 Pre-Requisite
---
Assumed knowledge
Satisfactory completion of all courses in the previous 3 years of the Bachelor of Occupational Therapy, and OCCT4112
---
Assessment items
Presentation: Presentations - Individual
Written Assignment: Essays / Written Assignments