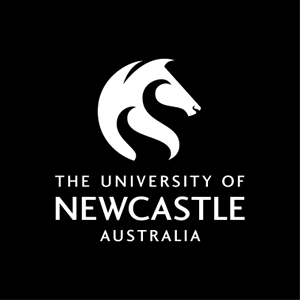 Course handbook
Description
This course aims to consolidate and extend the first two years of students learning about environment-occupation interface, and its impact on occupational performance. This will be achieved through integrating students existing knowledge of the effects of physical dysfunction on occupation with increased understanding of psychosocial issues and an introduction to the impact of disorders of mental health. This integration is considered essential for competent holistic occupational therapy practice as clients whose occupational functioning is affected by psychosocial issues or disorders of mental health may be encountered in any practice setting.
The course also provides an introduction to specific mental health practice with content including the context of practice, theoretical constructs, contemporary issues and problem solving opportunities in treatment planning, occupational analysis, intervention, and evaluation.
The course also provides opportunities for the extension of knowledge and skills relating to communication, professional, legal and ethical issues and day to day management practices.
---
Availability
Not currently offered.
---
Learning outcomes
On successful completion of the course students will be able to:
1. Understanding of and ability to apply theoretical frameworks in the context of psychosocial and mental health practice.
2. Understanding of the impact of psychosocial issues and disorders of mental health on occupational performance.
3. The capacity to plan, implement, evaluate and discuss therapeutic intervention strategies to enhance the occupational performance of individuals affected by psychosocial issues or disorders of mental health.
4. Understanding of the context of occupational therapy practice in mental health including policy, legal and ethical issues and institutional structures.
5. Awareness of contemporary issues in mental health and implications for occupational therapy practice.
---
Content
Lectures - The lectures are designed to build the knowledge necessary for practice adressing effects of psychosocial issues and disorders of mental health on performance and Occupational Therapy practice within a mental health context. They will consider issues such as the history and current context of mental health occupational therapy practice, the underlying theoretical frameworks, and interventions used to support occupational performance.
Tutorials - Provide students with the opportunity to further expand understanding of issues covered in lectures and application to the practice arena.
---
Requisite
B Occupational Therapy - 10792 - requirements for OCCT3120
---
Assumed knowledge
All Years 1 and 2 courses within the Bachelor of Occupational Therapy program.
---
Assessment items
Exhibition / Poster: Poster
Written Assignment: Essays / Written Assignments
Presentation: Presentations - Group
---
Compulsory Requirements
In order to pass this course, each student must complete ALL of the following compulsory requirements:
Pre-Placement Requirements:
NSW Health Verification Requirements - Mandatory NSW Health Verification Requirements must be met.
First Aid Certificate - students must complete a First Aid Certificate issued by an approved provider.