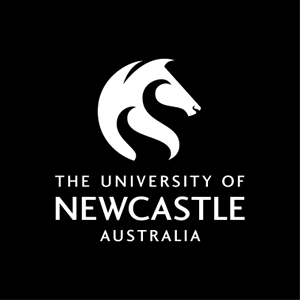 Course handbook
Description
This course allows students to broaden their understanding and knowledge of the neonate requiring intensive care support and treatment. The role of the nurse in assisting the neonate to optimal health is explored, within the context of family centred care.
Although this course can be used as an introduction to the intensive care of the neonate it is required that you will have had some experience in a Special Care Nursery or level 2 Nursery working with newborn infants or experience in Paediatric Intensive Care.
---
---
Learning outcomes
On successful completion of the course students will be able to:
1. Critically analyse the assessment needs of a sick neonate and family.
2. Utilise evidence-based research to explore treatment modalities and nursing interventions for a sick neonate.
3. Reflect on, and critically analyse issues impacting on the ongoing care of a child and his/her family in a variety of situations through the use of problem-based clinical scenarios.
4. Demonstrate the application of family centred care and family strengths approach to care in an intensive care setting.
---
Content
The emphasis of this course is the critical analysis of evidence-based research on the care of a critically ill neonate and their family.
Problem based learning principles are applied to clinical scenarios in neonatal intensive care nursing to facilitate learning about:
Module 1: The acutely ill Neonate and the role of Neonatal Intensive Care Nurse
Module 2: Treatment Modalities and Nursing Interventions
Module 3:  Care of a long-term neonate and family in NICU
---
Requisite
This course is only available to students enrolled in the Master of Nursing (Advanced Practice), Master of Nursing (Nurse Practitioner), Master of Midwifery Studies and Graduate Diploma in Midwifery.
---
Assumed knowledge
<ul> <li> Foundations of nursing knowledge, nursing theory, legal and ethical issues.</li> <li> Fundamentals of research, human bioscience, psychology and sociology as related to practice.</li> <li> Principles of investigative approaches in nursing, concepts and theories relevant to practice.</li> <li> Contemporary nursing issues.</li> <li> Academic reading and writing skills, ability to access and evaluate information from a variety of sources, skills in critical analysis, critical judgement, synthesis and evaluation.</li> <li> Ability to conceptualise practice.</li> <li> Demonstrated ANCI competencies.</li></ul>
---
Assessment items
Online Learning Activity: Course Participation and Completion of Online Learning Activities
Essay: Essays / Written Assignments
Written Assignment: Essays / Written Assignments
---
Contact hours
WebLearn GradSchool
Online Activity
Online 2 hour(s) per Week for Full Term
Self-Directed Learning
Self-Directed 8 hour(s) per Week for Full Term