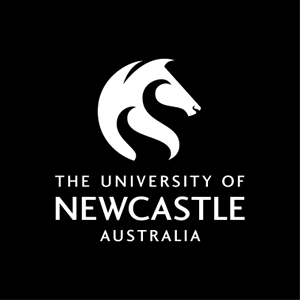 Course handbook
Description
This course provides students with a sustained period of clinical practice to enable them to prepare effectively for professional practice. This preparation involves working alongside registered nurses and demonstrating an increasing ability to provide care for a group of clients as an effective practitioner. An integral aspect of professional function is the ability to manage one's practice. Understanding the application of processes to achieve quality care is an integral aspect of professional practice.
---
Availability
---
Learning outcomes
On successful completion of the course students will be able to:
1. Demonstrate the development of a body of knowledge in relation to complex health breakdown processes as they apply to individuals;
2. Demonstrate the ability to undertake patient assessment, develop a plan of care according to the results of patient assessment, formulate expected outcomes and evaluate the effectiveness of care;
3. Discuss the processes involved in health breakdown in situations encountered within the elective clinical placement;
4. Demonstrate an understanding of public health, health education and health equity;
5. Demonstrate personal practice management skills in the clinical context consistent with the performance of a new practitioner;
6. Apply an evidence based approach to the assessment and nursing care of clients experiencing illness;
7. Reflect on personal professional practice and identify opportunities for ongoing development;
8. Describe continuous quality improvement processes used within the clinical context;
9. Discuss and apply the concepts/models of community health care in rehabilitation, continuity of care, living with chronic illness, health promotion, and prevention, etc;
10. Evaluate the impact of the community context and public policy as determining factors in community health; and
11. Develop and demonstrate group work skills
---
Content
Clinical placement.
---
Requisites
This course is only available to students active in the B Nursing program with successful completion of all 2nd year requirements.
Students must have no unresolved unsatisfactory reports from previous clinical placements to enrol in this course.
---
Assumed knowledge
Satisfactory completion of all 1000 and 2000 level BN courses and NURS3163, NURS3184, NURS3197, NURS3198
---
Assessment items
Quiz: Quiz - On-line
Professional Task: Formal assessment of clinical performance *
Written Assignment: Critical Reflection on Clinical Placement Experience
Written Assignment: Essays / Written Assignments
* This assessment has a compulsory requirement.
---
Compulsory Requirements
In order to pass this course, each student must complete ALL of the following compulsory requirements:
General Course Requirements:
Clinical: Attendance Requirement - Students must attend a minimum number of these sessions. - Submission of weekly Clinical Summary forms must be used to provide evidence of attendance.
Course Assessment Requirements:
Professional Task: Pass Requirement - Students must pass this assessment item to pass the course. - A competent performance rating is essential to gain a pass or higher grade in this course. Submission of weekly Clinical Summary forms must be used to provide evidence of satisfactory clinical performance.
Pre-Placement Requirements:
NSW Health Verification Requirements - Mandatory NSW Health Verification Requirements must be met.
Prohibited Employment Declaration - Declaration that student is not a prohibited person in terms of the Child Protection (Prohibited Employment) Act 1998.
Working with Children - A national criminal history check and review of findings of misconduct involving children, required for any child-related work.
---
Contact hours
Callaghan
Clinical
Face to Face Off Campus 168 hour(s) per Term Full Term
Lecture
Face to Face On Campus 3 hour(s) per Term Full Term
One 3 hour lecture is provided as an orientation to this course.