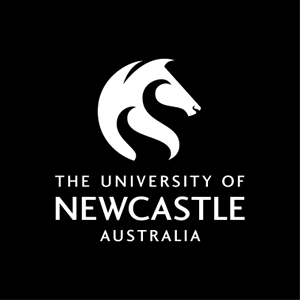 Course handbook
Description
This is the capstone course for Bachelor of Nursing. The course requires students to integrate and apply the knowledge, concepts and skills associated with their entire sequence of undergraduate study. Students have an extended clinical placement in one of a range of contexts in which they are required to demonstrate their ability to practice at the level of a competent beginning registered nurse. Transition to the role of registered nurse, clinical competence and safety and quality in health care are the primary focus of this course.
---
Port Macquarie Nth Coast Inst
Semester 1 - 2017
Semester 2 - 2017
Ourimbah
Semester 1 - 2017
Semester 2 - 2017
Callaghan
Semester 1 - 2017
Semester 2 - 2017
---
Learning outcomes
On successful completion of the course students will be able to:
1. Demonstrate competence to practice according to the Australian Nursing and Midwifery Boards' National Competency Standards for the Registered Nurse;
2. Demonstrate effective clinical reasoning skills;
3. Reflect on and learn from clinical practice experiences;
4. Participate in quality improvement, clinical audits and risk management activities;
5. Identify and use appropriate personal strategies and support networks to manage the stress inherent in professional practice;
6. Communicate appropriately and contribute effectively as a member of the interdisciplinary health care team.
---
Content
In this course, students are required to demonstrate competent practice as defined by the Australian Nursing and Midwifery Council National Competency Standards for the Registered Nurse
---
Review of Progress
This course is a compulsory program requirement for students in the following program(s):
In addition to meeting the University's overall requirements for academic progression, students enrolled in these program(s) must satisfactorily complete this course in order to progress in their program.
---
Requisite
This course is only available students active in the B Nursing (11725) or B Midwifery (12200), successful completion of all 1000 and 2000 level core courses. Students must be concurrently enrolled in NURS3101, NURS3102 and NURS3106.
---
Assessment items
Written Assignment: Audit Outline *
Report: Clinical Audit Report *
Professional Task: Clinical Placement - Clinical Summary Forms *
Formal Examination: Final Exam *
Practical Demonstration: Clinical Competency Assessment
* This assessment has a compulsory requirement.
---
Compulsory Requirements
In order to pass this course, each student must complete ALL of the following compulsory requirements:
Course Assessment Requirements:
Report: Attempt / Submission Requirement - Students must attempt/submit this assessment item to pass the course.
Written Assignment: Attempt / Submission Requirement - Students must attempt/submit this assessment item to pass the course.
Formal Examination: Pass Requirement - Students must pass this assessment item to pass the course. - A grade of 50% or higher in the final exam is required to pass this course.
Professional Task: Pass Requirement - Students must pass this assessment item to pass the course. - Unsatisfactory performance in the final week of placement is grounds for a criterion fail
Pre-Placement Requirements:
NSW Health Verification Requirements - Mandatory NSW Health Verification Requirements must be met. - Failure to complete mandatory NSW Health verification that results in cancellation of placement by NSW Health will result in a Criterion Fail
---
Contact hours
Callaghan, Ourimbah and Port Macquarie Nth Coast Inst
Clinical
Face to Face Off Campus 40 hour(s) per Week for 5 Weeks
Clinical Requirements per program: B Nursing students Clinical placement for 200 hours - 40 hours per week for 5 weeks
Lecture
Face to Face On Campus 2 hour(s) per Term
Semester 1 Lectures will be delivered on-line Semester 2 Lectures will be delivered face to face
Self-Directed Learning
Self-Directed 6 hour(s) per Week for 6 Weeks