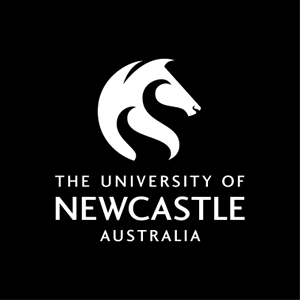 Course handbook
Description
Examines socio-political factors affecting health among indigenous peoples. Health issues among Australian Aboriginal and Torres Strait Islanders are compared with those of another indigenous population. Health breakdown situations common among indigenous peoples including renal failure, type 1 diabetes and disorders affecting sight and hearing are examined. Concepts that underpin community health are central. Culturally appropriate nursing care is examined, including working collaboratively with Aboriginal health care workers.
---
Availability
Not currently offered.
This Course was last offered in Semester 2 - 2014.
---
Learning outcomes
On successful completion of the course students will be able to:
1. Analyse the relationships among factors that influence the health of indigenous peoples;
2. Compare health and health breakdown profiles for Australian Aboriginal and Torres Strait Islander people with the profiles of the indigenous people from another country;
3. Apply knowledge of the pathophysiology of cardiac disease, type 1 and type 2 diabetes, renal failure, liver failure, otitis media, trachoma and cataracts to develop appropriate nursing strategies for the prevention and treatment of these disorders;
4. Plan and implement care for clients that reflects an understanding of the impact of health breakdown, including psychosocial dimensions of the illness experience on the client and significant others.
5. Apply knowledge related to transplant of human organs and tissues;
6. Apply an evidenced based approach to the assessment and nursing care of clients experiencing illness;
7. Develop an understanding of culturally appropriate nursing strategies for Australian Aboriginal and Torres Strait Islander people;
8. Apply principles of community health nursing to develop a health care plan for an identified community need;
9. Discuss continuity of care and the relationships between institutional and community health services for clients.
---
Content
Health indicators among indigenous populations
Community health
Primary health care
Australian Aboriginal and Torres Strait Islander health
Other indigenous peoples' health
Social and political factors influencing health
Psychosocial factors influencing health - 'sorry time'
Health promotion
Primary health care
Health care for indigenous people
Type 1 diabetes
Type 2 diabetes
Renal failure, dialysis and transplant
Otitis media
Trachoma and cataract
Collaborative activities with health workers
Culturally appropriate health care
---
Review of Progress
This course is a compulsory program requirement for students in the following program(s):
In addition to meeting the University's overall requirements for academic progression, students enrolled in these program(s) must satisfactorily complete this course in order to progress in their program.
---
Requisites
This course is only available to students active in the B Nursing program with successful completion of all 2nd year requirements.
Students must have no unresolved unsatisfactory reports from previous clinical placements to enrol in this course.
---
Assumed knowledge
NURS2182 Prudence in Nursing Practice
---
Assessment items
Written Assignment: Essays / Written Assignments
Portfolio: Clinical Portfolio
Formal Examination: Examination: Formal
---
Compulsory Requirements
In order to pass this course, each student must complete ALL of the following compulsory requirements:
Pre-Placement Requirements:
NSW Health Verification Requirements - Mandatory NSW Health Verification Requirements must be met.
Prohibited Employment Declaration - Declaration that student is not a prohibited person in terms of the Child Protection (Prohibited Employment) Act 1998.
Working with Children - A national criminal history check and review of findings of misconduct involving children, required for any child-related work.