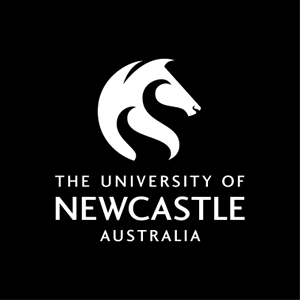 Course handbook
Description
Examines the concept of triage and the nursing response required in emergency situations including head injury, spinal injury, burns and mental health crisis, based on understanding the scientific basis of the underlying pathology. The ability to make independent clinical decisions and work as a member of a multi-disciplinary team are especially vital aspects of the nursing role in this clinical context. Post traumatic stress is discussed in both client and self care contexts.
---
Availability
Not currently offered.
This Course was last offered in Semester 2 - 2014.
---
Learning outcomes
On successful completion of the course students will be able to:
1. Apply principles of triage to assess people in emergency situations
2. Conduct focused assessment of clients in emergency situations;
3. Synthesise assessment data to monitor response to treatment;
4. Apply understanding of the pathophysiology of raised intracranial pressure to assessment, nursing intervention and other management strategies;
5. Apply understanding of the pathophysiology of burns to assessment, nursing intervention and other management strategies;
6. Apply understanding of the pathophysiology of spinal injury to assessment, nursing intervention and other management strategies;
7. Apply understanding of the psychopathology of bipolar disease to assessment, nursing intervention and other management strategies;
8. Assess clients regarding the need for and monitoring of blood, blood products, fluid and electrolyte replacement in an emergency situation;
9. Plan and implement care for clients that reflects understanding of the impact of psychosocial dimensions of their illness experience on the client and significant others;
10. Work effectively as a team member in responding to an emergency situation;
11. Implement strategies to address post traumatic stress for clients and self;
12. Apply clinical reasoning to the assessment and nursing care of clients experiencing illness
13. Recognise and manage the deteriorating patient
14. Develop and demonstrate group work skills
---
Content
Triage
Clinical reasoning
Head injury and raised intracranial pressure;
Burns
Homeostasis; fluid & electrolyte balance;
Shock and fluid and electrolyte replacement and management
Blood, blood products and plasma expanders;
Renal pathophysiology
Pharmacology of diuretics and steroids
Mental health crisis
Post traumatic shock
Emergency teams
---
Requisites
This course is only available to students active in the B Nursing program with successful completion of all 2nd year requirements.
Students must have no unresolved unsatisfactory reports from previous clinical placements to enrol in this course.
---
Assumed knowledge
All 1000 and 2000 level BN courses
---
Assessment items
Case Study / Problem Based Learning: Case Study
Formal Examination: Examination: Formal
Written Assignment: Reflection/metacognition exercise
---
Compulsory Requirements
In order to pass this course, each student must complete ALL of the following compulsory requirements:
Pre-Placement Requirements:
NSW Health Verification Requirements - Mandatory NSW Health Verification Requirements must be met.
Prohibited Employment Declaration - Declaration that student is not a prohibited person in terms of the Child Protection (Prohibited Employment) Act 1998.
Working with Children - A national criminal history check and review of findings of misconduct involving children, required for any child-related work.