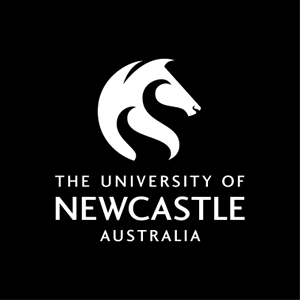 Course handbook
Description
Examines and analyses the concepts of sexuality and family and their multiple expressions in contemporary society. Concepts of human sexuality can include psychosocial, emotional and physiological changes involved with conception, pregnancy and birthing. The complex nature of working with a family when nursing a child who is ill or has a disability is also examined. A clinical placement with a community focus and / or women's and children's health is part of the course.
This course is a Compulsory Program Component and students must pass in order to progress in the Bachelor of Nursing program
---
Availability
Not currently offered.
This Course was last offered in Semester 2 - 2014.
---
Learning outcomes
On successful completion of the course students will be able to:
1. Synthesise learning about sexuality and families with previous understandings of health;
2. Apply knowledge of growth and development to analyse the needs of children of various ages;
3. Adapt communication skills to effectively engage with children and clients across their lifespan;
4. Describe common forms of developmental disability;
5. Explore issues for the family that includes a child with developmental disability;
6. Care for the hospitalised baby and child including calculating and administering IV fluids and drugs;
7. Appreciate pregnancy and birth as health events within a family;
8. Apply knowledge of conception, pregnancy and fetal growth to understand the experience of family members across a range of cultures during pregnancy;
9. Provide holistic client education concerning contraception, sexually transmitted infections and minor menstrual disorders;
10. Provide safe, effective and compassionate nursing care for clients who are experiencing reproductive health challenges including common investigative procedures and self examination of breasts and testicles;
11. Apply an evidence based approach to the assessment and holistic nursing care for clients experiencing diseases relating to the reproductive tract especially pelvic floor dysfunction, reproductive cancers and gynaecological and urological surgery
12. Demonstrate an understanding of the law concerning child abuse and neglect;
13. Demonstrate an understanding of the impact of gender differences on physical and psychological health, health breakdown and health related behaviours
14. Provide patient and family education that is sensitive to developmental age, gender and cultural needs
15. Understand the role of the registered nurse and other members of a multidisciplinary health care team in providing age, gender and culturally appropriate patient care.
---
Content
Theme 1 - Family and Gender
Sexuality and its role in health
Gender, sexual differences and health
Diversity of family forms
Family violence and child abuse (including law)

Theme 2 - Paediatrics
Communication & Health History Taking
Physical & Developmental Examination of baby and child
Nursing care of the Hospitalised Child
Developmental Disability in children
Care of the disabled hospitalised child and family
Drug and Fluid calculations and administration for paediatric patients
Nurses' role in child protection

Theme 3 - Normal Pregnancy and Birth
Fetal development
Pregnancy Labour & Birth
Breastfeeding
Transition to parenthood
Community nursing and support services for families

Theme 4 - Reproductive Health
Miscarriage
Sexually Transmitted Infections
Contraception
Menstrual Disorders and Abnormal bleeding
Hysterectomy and Pelvic Floor Dysfunction
Reproductive cancers
---
Requisites
This course is only available to students active in the B Nursing program with successful completion of all 2nd year requirements.
Students must have no unresolved unsatisfactory reports from previous clinical placements to enrol in this course.
---
Assumed knowledge
All 1000 and 2000 Bachelor of Nursing level courses
---
Assessment items
Formal Examination: Examination: Formal
Presentation: Presentations - Group
Portfolio: Portfolio: Clinical portfolio
---
Compulsory Requirements
In order to pass this course, each student must complete ALL of the following compulsory requirements:
Pre-Placement Requirements:
NSW Health Verification Requirements - Mandatory NSW Health Verification Requirements must be met.
Prohibited Employment Declaration - Declaration that student is not a prohibited person in terms of the Child Protection (Prohibited Employment) Act 1998.
Working with Children - A national criminal history check and review of findings of misconduct involving children, required for any child-related work.