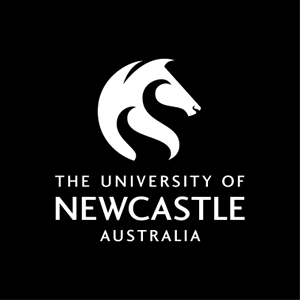 Course handbook
Description
This course provides the theoretical foundations to the care of adults and children across a range of clinical contexts. The gastrointestinal conditions that feature in the clinical scenarios selected for this course are based on related epidemiological indications and their impact on morbidity and mortality. An acute care clinical placement is an integral part of the course.
---
Availability
Not currently offered.
---
Learning outcomes
On successful completion of the course students will be able to:
1. Describe the pathophysiology, risk factors, nursing and collaborative management, pharmacological interventions and nursing education associated with selected gastrointestinal health breakdown situations
2. Demonstrate understanding of acute and chronic gastrointestinal health breakdown
3. Demonstrate an understanding of the pathophysiology of gastro-intestinal obstruction, vomiting and diarrhoea and hepatic failure
4. Demonstrate an understanding of the pathophysiology and aetiology of gastrointestinal carcinomas
5. Relate knowledge of normal gastro-intestinal anatomy and physiology and assessment to plan nursing care for children and adults with selected gastrointestinal disorders (including colorectal cancer, vomiting and diarrhoea and liver failure)
6. Explain the pathogenesis, clinical manifestations and collaborative management of gastrointestinal bleeding
7. Explain the pathogenesis, clinical manifestations and collaborative management of dehydration in infants and children
8. Discuss relevant considerations related to safe and effective pre and post-operative care
9. Apply an evidence-based approach to the assessment, diagnosis, planning, implementation and evaluation of nursing care of the person with a gastrointestinal disorder
10. Plan and implement care that reflects an understanding of the impact of health breakdown including psychosocial dimensions of their illness experience on the person with the gastrointestinal disorder, and their significant others
11. Develop clinical reasoning skills
12. Administer medications within a quality use of medications framework
---
Content
Anatomy and physiology of the gastro-intestinal system
Pathophysiology of gastro-intestinal obstruction
Liver function and pathophysiology
Blood components, groups and cross-matching
Pre and post-operative care
Liver failure
Management of fluid and electrolyte balance in adults and children
Malnutrition
Nasogastric tube management
Pain management
Wound management
Stoma management
Management of vomiting and diarrhoea in children
Clinical reasoning and identification of the 'deteriorating patient'
Quality use of medicines
---
Review of Progress
This course is a compulsory program requirement for students in the following program(s):
In addition to meeting the University's overall requirements for academic progression, students enrolled in these program(s) must satisfactorily complete this course in order to progress in their program.
---
Requisite
This course is only available to students who are active in the Bachelor of Nursing program
---
Assumed knowledge
Satisfactory completion of all 1000 BN level courses
---
Assessment items
Quiz: Quiz: Intravenous drug calculations
Case Study / Problem Based Learning: Online clinical reasoning scenarios and related reflections
Professional Task: Clinical
Online Learning Activity: Online participation in Wiki
Formal Examination: Formal examination