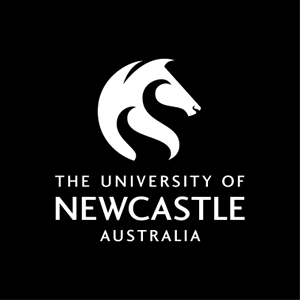 Course handbook
Description
The course examines a range of current and projected factors that impact the delivery of care to older persons in Australia. Beginning with the notion of healthy ageing, these factors are demographic, professional, social, political, economic, cultural, spiritual and ethico-legal in nature. A range of options for the care of the older person is explored, and the course addresses strategies directed towards the promotion of awareness of the needs of the older person, and the enhancement of evidence-based aged care nursing practice. Nursing therapeutic interventions to address a variety of health breakdown conditions more prevalent among older people are examined. A clinical placement with an older person focus is an integral part of the course.
---
Availability
Not currently offered.
---
Learning outcomes
On successful completion of the course students will be able to:
1. Critically examine personal and societal attitudes to ageing and relate these to common myths of aging
2. Identify the parameters of health aging
3. Discuss aged care policy in Australia, including historical perspectives, current government priorities and initiatives in aged care
4. Discuss strategies and services that maximise opportunities for people to remain in their homes
5. Demonstrate an understanding of the structure of aged care services in Australia and the implications of this for policy and continuity of care
6. Discuss the factors affecting continuity of care across contexts and strategies maximise continuity
7. Identify and evaluate a range of factors affecting quality of care in aged care, and their ethical implications
8. Demonstrate and understanding of the pathophysiology of cognitive impairment, dementia and other selected health breakdown situations commonly occurring among older people related illnesses
9. Apply an evidence based approach to the assessment and management of common acute and chronic problems associated with nursing older people including oral care and nutrition, pain and symptom management, falls and falls prevention, polypharmacy, incontinence; end of life care, chronic wound management and unmet needs behaviours (including aggression, wandering and resistance)
10. Demonstrate an ability to plan and deliver care in a range of health breakdown situations including diabetes Type 2 and joint fracture replacement
11. Discuss the concept of disability as it relates to older people
12. Plan and implement care for older people that reflects understanding of the impact of health breakdown including psychosocial dimensions of the illness experience on the client and significant others
13. Apply elements of the NSW Guardianship Act to aged care situations, particularly in relation to rights in general, the balancing of duty of care with the right to self-determination, and the limits and conditions governing restraint use
14. Develop and demonstrate clinical reasoning skills
15. Develop and demonstrate groupwork skills
16. Develop an understanding of the roles and responsibilities of the multi-professional team, and become an effective team member
---
Content
Health and positive ageing;
Myths, images, values and perceptions related to ageing;
Cultural perspectives on ageing;
Social, political and economic influences on ageing;
Aged care policy;
Ageing and disability;
Acute and sub-acute structures and support services (e.g. care in the community, respite care, rehabilitation);
Continuity of care;
Population demographics and epidemiology related to ageing;
Polypharmacy;
Pain and symptom management;
End of life care;
Mobility, falls and falls prevention;
Incontinence management strategies;
Diabetes Type 2;
Oral care and nutrition/hydration;
Chronic wound management;
Pain management;
Care and rehabilitation related to joint fracture and replacement;
Managing unmet need behaviours related to dementia (e.g. wandering, aggression, resistance);
NSW Guardianship Act;
Chemical and physical restraint;
Ethical issues in aged care
Evidence based aged care practice;
Clinical assessment of the older person;
Nature and manifestations of dementia, its impact on the person and their caregivers;and
Issues, challenges and processes related to the decision to place an older person in a residential aged care facility
---
Review of Progress
This course is a compulsory program requirement for students in the following program(s):
In addition to meeting the University's overall requirements for academic progression, students enrolled in these program(s) must satisfactorily complete this course in order to progress in their program.
---
Requisite
This course is only available to students who are active in the Bachelor of Nursing program
---
Assumed knowledge
All 1000 level BN courses
---
Assessment items
Case Study / Problem Based Learning: PBL Exercises
Professional Task: Clinical Portfolio
Formal Examination: Formal Examination