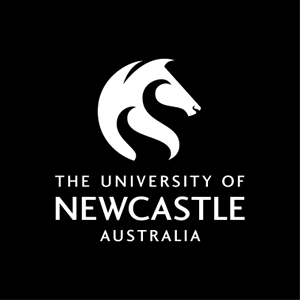 Course handbook
Description
This course provides the theoretical foundations to the nursing care of adults and children across a range of clinical contexts. Scenarios based on infection, inflammation, degeneration and injury will provide a platform for the development of critical thinking and clinical reasoning related to assessment, diagnosis, planning, implementation and evaluation of nursing care; as well as quality use of medicines. Evidence-based practice and relevant legal and ethical principles are integral to this course.
---
Callaghan
Semester 2 - 2017
Semester 2 - 2018
Ourimbah
Semester 2 - 2017
Semester 2 - 2018
Port Macquarie Nth Coast Inst
Semester 2 - 2017
Semester 2 - 2018
---
Learning outcomes
On successful completion of the course students will be able to:
1. Discuss elements of professionalism in nursing practice
2. Discuss the relationship between person-centred care, therapeutic communication and patient safety
3. Demonstrate an understanding of the demographic and epidemiological trends in ageing.
4. Define common terms relating to selected infective, inflammatory, degenerative and injurious conditions
5. Define `Quality Use of Medicines¿ and explain the goals of this approach in regards to medication safety
6. Define common terms relating to selected pharmacological and medication-related practice
7. Describe the relationships between the pathophysiology and symptomatology relating to selected infective, inflammatory, degenerative and injurious conditions
8. Use a structured evidence-based assessment framework in collecting data about the physical, socio- cultural and mental health of individuals with health breakdown
9. Define the range of techniques, including observation, interview, physical and mental health assessment used to undertake comprehensive nursing assessment and a patient history
10. Utilise critical thinking skills and clinical reasoning skills in the identification of potential health problems, planning, implementation and evaluation of planning basic nursing care relating to selected infective, inflammatory, degenerative and injurious conditions
11. Identify health care goals that are achievable and congruent with the values, beliefs and cultural practices of individuals/groups
12. Identify strategies for addressing stigma and marginalization in clinical practice.
13. Identify the psychosocial impact of illness and injury on the person and their family
14. Describe the areas of practice of other health care professions, opportunities to enhance care through involvement and interprofessional communication and discuss the relationship to patient safety
15. Describe the process for reporting incidents of unsafe or unprofessional medication-related practice to prevent reoccurrence
16. Examine the legal and ethical implications of selected clinical scenarios
17. Examine the relevant aspects of common law and legislation relating to professional accountability including: consent and assault; NSW Poisons And Therapeutic Goods Act (1969) and regulation (2008); NSW Ministry of Health policy directive 2007_077 `medication management in NSW public hospitals'; NSW guardianship act (1987) and apply them to specific clinical situations
18. Identify the significance and impact of evidence-based practice in nursing
19. Describe legal requirements related to written and electronic forms of documentation
---
Content
Person-centred care, therapeutic communication, health assessment; holistic health care; clinical reasoning; interprofessional communication and team work; quality use of medications; risk management; cultural competence; illness/injury prevention and patient education.
---
Review of Progress
This course is a compulsory program requirement for students in the following program(s):
In addition to meeting the University's overall requirements for academic progression, students enrolled in these program(s) must satisfactorily complete this course in order to progress in their program.
---
Requisite
This course is only available to students who are active in the Bachelor of Nursing program. Pre-requisite - successful completion of NURS1101
---
Assumed knowledge
Successful completion of NURS1101 - Foundations in Professional Practice 1A
---
Assessment items
Quiz: Eileen Poole Clinical Scenario 1
Quiz: Law and Ethics Online Quiz
Written Assignment: Essay
Formal Examination: Closed Book Examination - Accredited Program - use of Memory Aids are not permitted. *
* This assessment has a compulsory requirement.
---
Compulsory Requirements
In order to pass this course, each student must complete ALL of the following compulsory requirements:
Course Assessment Requirements:
Formal Examination: Pass Requirement - Students must pass this assessment item to pass the course.
---
Contact hours
Callaghan, Ourimbah and Port Macquarie Nth Coast Inst
Lecture
Face to Face On Campus 2 hour(s) per Week for Full Term
Note: Lectures may be delivered face to face or online
Tutorial
Face to Face On Campus 4 hour(s) per Week for 8 Weeks
Note: Tutorials may be delivered face to face or online