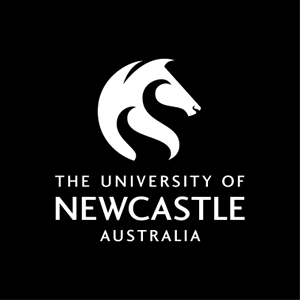 Course handbook
Description
NUDI4231 and NUDI4232 together comprise 9 weeks of professional practice in the community and food service settings across the year. Students attend professional practice placement in groups of 2 or 3 to develop their community and foodservice management practice competences. This course consists of 5 weeks of Community Placement and 4 weeks of Food Service Placement to a total of 9 weeks placement across the year. There is no face-to-face teaching on campus. Workshops and tutorials will be offered. Student attendance is optional but recommended. Materials will be available on the course Blackboard site for those unable to attend due to placement.
---
Availability
Not currently offered.
---
Learning outcomes
On successful completion of the course students will be able to:
1. Knowledge sufficient to support safe practice as per DAA National Competency Standards for Entry-Level Dietitians (NCSELD) as they apply to the community setting.
2. Knowledge sufficient as they apply to the foodservice setting.
3. Competence in the collection, organisation and assessment of data relating to the health and nutritional status of groups or populations as per DAA NCSELD.
4. Competence in the management of projects and programs for groups or populations as per DAA NCSELD.
5. An organised, planned, professional and ethical approach to work as per DAA NCSELD.
---
Content
Application of nutrition and dietetic knowledge in community and food service management practice.
Setting personal goals for learning experiences.
Reflecting on learning experiences.
Written communication and documentation in the form of project reports.
Teamwork and multidisciplinary collaboration.
Application of group education principles.
---
Assumed knowledge
NUDI2110, NUDI3250, NUDI3310, NUDI3290, NUDI3300, NUDI3220, NUDI3230
---
Assessment items
Formal Examination: Final Exam
Professional Task: Competency based practical assessment by placement facilitator
Report: Project report for each placement *
* This assessment has a compulsory requirement.
---
Compulsory Requirements
In order to pass this course, each student must complete ALL of the following compulsory requirements:
Course Assessment Requirements:
Report: Pass Requirement - Students must pass this assessment item to pass the course. - Pass or above in the project report(s) is an essential criteria to pass this course.
Pre-Placement Requirements:
NSW Health Verification Requirements - Mandatory NSW Health Verification Requirements must be met.
Prohibited Employment Declaration - Declaration that student is not a prohibited person in terms of the Child Protection (Prohibited Employment) Act 1998.
Working with Children - A national criminal history check and review of findings of misconduct involving children, required for any child-related work.