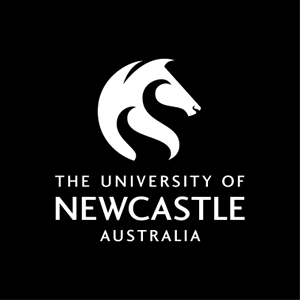 Course handbook
Description
This course provides students with the opportunity to further develop Nuclear Medicine professional knowledge, skills, attitudes and experience, by participating in professional skill labs at university and by attending a professional placement at an accredited Nuclear Medicine clinical centre. The labs must be passed to be allowed to attend professional practice, and pass the course.
---
Callaghan
Semester 2 - 2017
Semester 2 - 2018
---
Learning outcomes
On successful completion of the course students will be able to:
1. Demonstrate competence in the preparation and performance of more complex Nuclear Medicine procedures
2. Evaluate patients clinical presentation in conjunction with previous medical procedures
3. Demonstrate a professional attitude towards members of the public and other health care workers
4. Demonstrate effective communication to members of the public and other health care workers, such as information gathering, active listening and empathy
5. Practice within an ethical and legal framework
6. Develop clinical reasoning / management
7. Be able to apply the skills and knowledge necessary to employ an evidenced based approach to decision making in healthcare practice
8. Reflect upon, and evaluate and critique his or her role within and during the clinical period, according to the level of experience
9. Demonstrate radiopharmacy procedures
---
Content
Skeletal system
Pulmonary system
Endocrine system
Gastro-intestinal system
Genito-urinary system
Radioimmunoassay
Tumour imaging
Infection imaging
Therapy
Cardiovascular
Radiopharmacy
---
Review of Progress
This course is a compulsory program requirement for students in the following program(s):
In addition to meeting the University's overall requirements for academic progression, students enrolled in these program(s) must satisfactorily complete this course in order to progress in their program.
---
Requisite
Students must be concurrently enrolled in MRSC2350, have successfully completed MRSC2300 & MRSC2330, and be active in the BMRS (Nuclear Medicine) (11019) or the BMRS (Honours) (Nuclear Medicine) (40011) program to enrol in this course.
---
Assumed knowledge
MRSC2300 MRSC2330
---
Assessment items
Report: Report - Professional Placement Workbook *
Tutorial / Laboratory Exercises: Laboratory Exercises *
* This assessment has a compulsory requirement.
---
Compulsory Requirements
In order to pass this course, each student must complete ALL of the following compulsory requirements:
Course Assessment Requirements:
Tutorial / Laboratory Exercises: Pass Requirement - Students must pass this assessment item to pass the course.
Report: Pass Requirement - Students must pass this assessment item to pass the course.
Pre-Placement Requirements:
NSW Health Verification Requirements - Mandatory NSW Health Verification Requirements must be met.
First Aid Certificate - students must complete a First Aid Certificate issued by an approved provider.
---
Contact hours
Callaghan
Clinical
Face to Face Off Campus 40 hour(s) per Week for 6 Weeks starting in week 9
Note: Full Term does not include those times where students are on a timetabled professional placement. For Clinical: Clinical Briefing 1 hr prior to placement - compulsory attendance 20 shifts during the prescribed professional placement
Laboratory
Face to Face On Campus 2 hour(s) per Week for Full Term
Lecture
Face to Face On Campus 2 hour(s) per Week for 3 Weeks